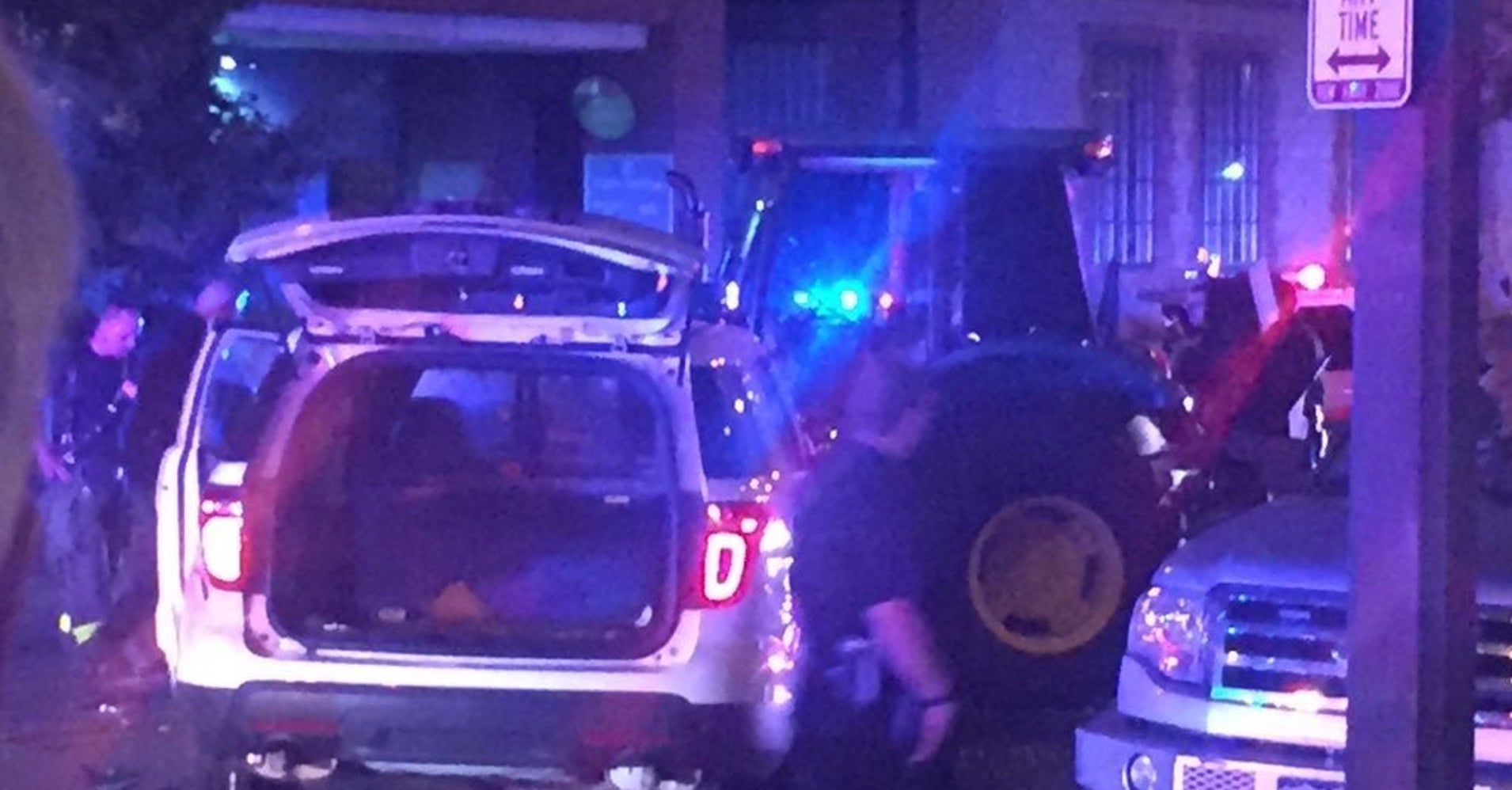 Two policemen were treated in a local hospital on Friday night after the dramatic pursuit of a stolen tractor went crazy through downtown Denver, officials said.
The tractor, which pulled some kind of agricultural tackle, hit several cars and buildings as it raced through the streets, said Denver police spokesman Tyrone Campbell later at a press conference.
It was finally stopped when it was rammed by a patrol car. The tractor had been followed by more than a dozen police cars and a helicopter.
Addie Hooper, 20, from Texas, saw the dramatic persecution from the window of a restaurant where she dined with family and friends.
"We were just like, whoa, that's crazy!" Hooper told the post.
Police said The tractor was previously stolen near the city park where Denver Zoo is located. The police chase lasted about 30 minutes
Police have not immediately identified the suspect. Details of the suspect and officer's injuries were not disclosed, but everyone is expected to recover.