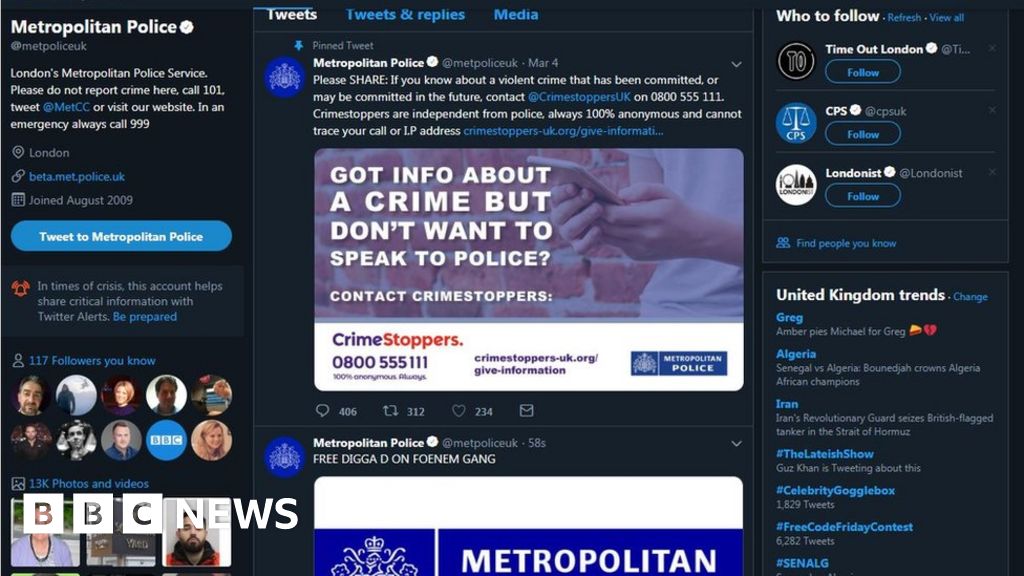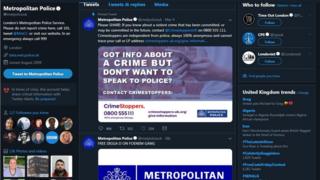 The Metropolitan Police website was accessed by hackers posting a series of bizarre messages.
In addition, a number of tweets have been sent from the troupe's confirmed account, which has more than one million followers, including one about rapper Digga D.
Unusual emails were received by the press office on Friday around 1
1:30 pm CET sent to the armed forces.
Scotland Yard confirmed that the site was subject to "unauthorized access".
The armed forces said they used an online provider called MyNewsDesk to issue press releases and that "unauthorized messages" appeared on their website, in Twitter accounts and in emails to subscribers as one million followers


The tweets, which were later deleted, contained an offensive language and named the names of several people.
The posts also included press releases about the rapper and a missing child.
BBC Producer for the Interior, Daniel De Simone tweeted that the hack was a "serious problem," adding, "The press and the public rely on communications with the United States in emergencies, such as terrorist attacks Met. " Work to see exactly what happened.
"We have begun making changes to our access agreements for MyNewsDesk," he added.
"At this stage, we are confident that the only security issue is accessing our MyNewsDesk account."