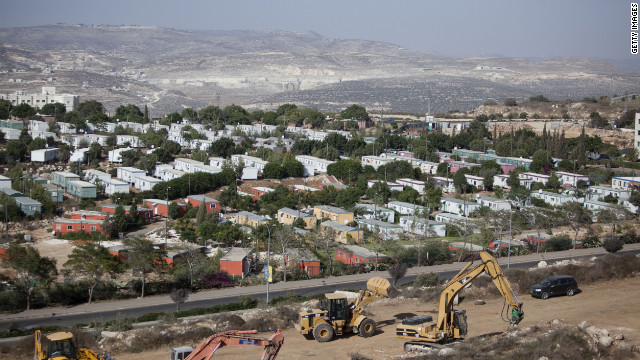 The announcement, which violates international law and consensus, is the latest in a series of tough, pro-Israeli moves that are likely to trigger tensions between the Trump administration and the Palestinians and the gulf between the Trump administration and the traditional US Enlarge allies in Europe.
"After careful consideration of all sides of the legal debate, this government agrees with President Reagan: The establishment of civilian Israeli settlements in the West Bank per se is not contrary to international law," said Pompeo. Citing President Ronald Reagan's 1981 assessment that settlements are not "inherently illegal".
Pompeo said the US government expresses "no opinion on the legal status of a single settlement" or "refers to the final status of the West Bank or prejudice it."
H The conclusion was based on "the unique facts, history and circumstances that have come to light through the establishment of civilian settlements in the West Bank".
A government official said the State Department has been working for nearly a year to coordinate this decision with the White House Peace Team, led by Trump's son-in-law, Jared Kushner. The official said the move does not change the government's position that continued settlement construction would not be conducive to Israeli-Palestinian peace, Gaza and Israel, the official said.
The announcement is likely to further jeopardize the prospects for the long-announced but not yet announced Trump government's Middle East Peace Plan. Palestinian officials have rejected the role of the US referee in peace negotiations in light of the Trump administration's policies. Under President Donald Trump, the United States has moved its embassy in Israel from Tel Aviv to Jerusalem, closed the office of the Palestine Liberation Organization in Washington, and cut funding for the Palestinians.
This story breaks off and is updated.