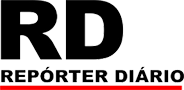 The city of São José do Rio Preto, located in the interior of São Paulo, has 24,300 dengue cases this year and tops the list of diseases in the state. In terms of the number of deaths, Bauru comes first with 28 confirmed deaths. The figure represents nearly 10% of all deaths caused by dengue fever this year. According to the Ministry of Health, 295 people have died since January in Brazil of the disease transmitted by the mosquito Aedes aegypti.
In Rio Preto, 2,536 new cases in the city were confirmed in one week. The current numbers of the disease were released on Friday, the 14th by the health department of the community. There are also 3,733 cases investigated. Rio Preto also counts 12 dengue deaths this year. This year's epidemic is already the heaviest in history and has in some cases surpassed the big epidemic of 201
0, when the city had 24,296 cases.
Bauru confirmed 2,491 new cases in one week and seven more deaths. According to a report released on Friday, there are now 22,484 cases and 28 deaths. The Ministry of Health reported that the cases occurred between the end of January and the 20th of April this year, but only now are the results of the tests available. According to the agency, most deaths occurred in the elderly and in people with chronic diseases.
Dengue fever also occurs in other inland cities. In Marília in the same region, the first death of a 78-year-old man was confirmed on Friday. The city has 1,004 confirmed cases.
Receive daily the RD in your WhatsApp
Send a WhatsApp to 11 99927-5496 to receive daily ABC messages on your mobile.