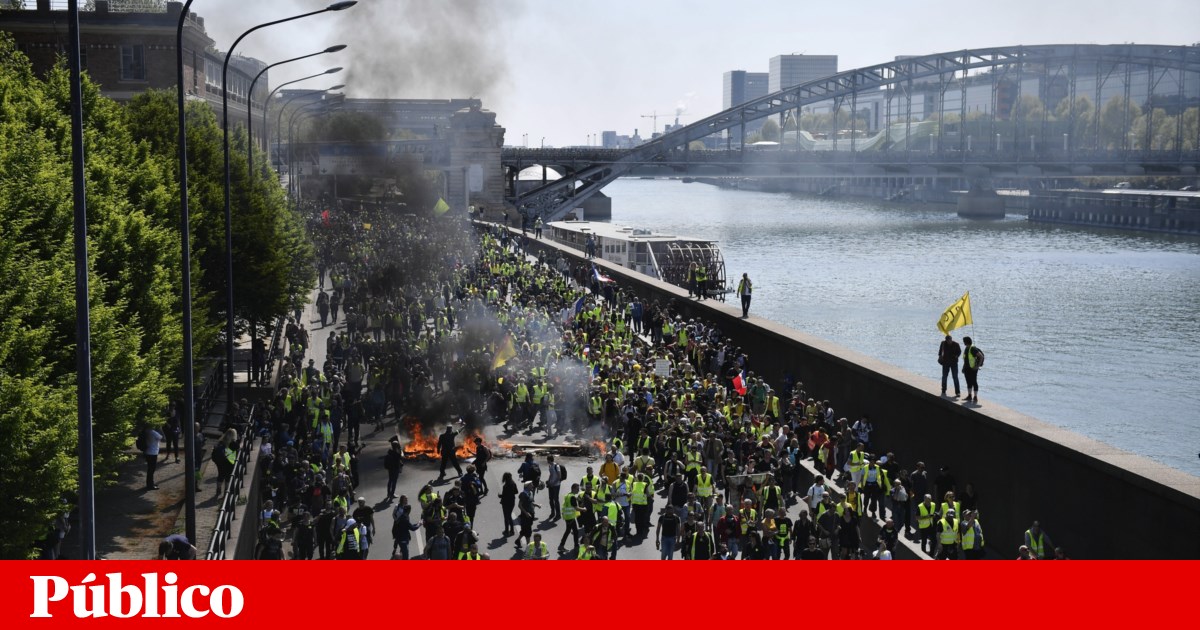 Clashes between Yellow West protesters and the French police again marked the afternoon in Paris, demonstrations on the 23rd consecutive Saturday.
According to French Interior Minister Christophe Castaner, there were 27,900 "west" on the streets in various parts of the country. In Bordeaux, according to Sud Ouest around 1500 demonstrators gathered on the stock exchange. In Montpellier, 1500 people joined the Place de la Comedie, according to France 3 Occitanie. In Toulouse, 3,500 people, accompanied by dozens of motorcyclists, drove with yellow vests to the Place Jean-Jaurès. Here, the police fired tear gas grenades to disperse the demonstration, which was then resumed in another part of the city.
In Paris, according to estimates of the Ministry, 9,000 demonstrators were on the street.
Subscribe to the newsletter and get the best of Público today.
Subscribe to
Protesters fire bicycles, motorcycles, cars and dustbins. Castane cited the newspaper Le Point reported 227 arrests in Paris and 20,500 preventive checks in the capital.
The Paris police forbade any kind of concentration near the cathedral Notre Dame "West" wanted to meet. Didier Lallemente, commander of the Paris police, told Le Monde that it was "pure provocation" to be allowed to demonstrate near the cathedral, which had been partially destroyed by fire last week.