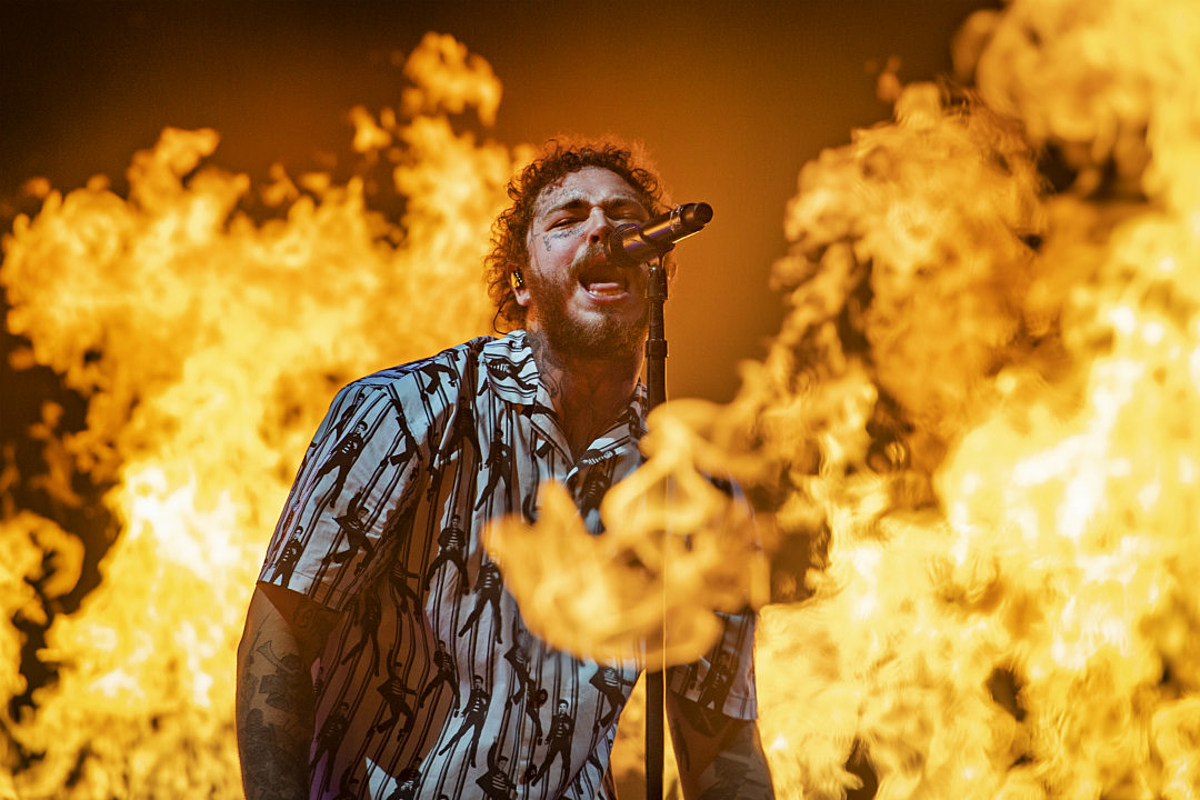 On Friday (August 30), Post Malone released the new song he had previously debuted during his appearance at the Bud Light Dive Bar Tour in New York. The song "Circles" is a pop-driven jam in the same style as its former smash hit "Better Now".
Reflecting on some guitar chords and a foot pounding beat, Post contemplates a relationship that keeps him and him going. His lover walks in circles on the track produced by Frank Dukes and Louis Bell.
"The seasons are changing and our love is getting cold / Feed the flame because we can not let go," he sings. "Run away, but we run away in the circle / run, run away / I dare to do something / I'm waiting for you again, so I do not blame myself / run away, but we run away in the circle / run "Run away."
Posts new song comes after he announced to his fans at a Wyoming concert on July 26 that he has completed his new album.
"I have some damn great news, and the reason why my voice is kind of silly is that I've been in the studio for the last three days and we've just finished the new album, and I think it's gonna be fucking quite invisible, "said the 24-year-old artist in a video recorded by a concertgoer.
Earlier this week, he unveiled the title of the new LP as Hollywood's Bleeding and announced the rapidly approaching release date. The new album follows its 201
8 LP
Beerbongs & Bentleys.
Posty will be on the Runaway Tour on September 14th.
Listen to the new song "Circles" by Post Malone below.
Read 10 wild stories that took place during hip-hop tours.