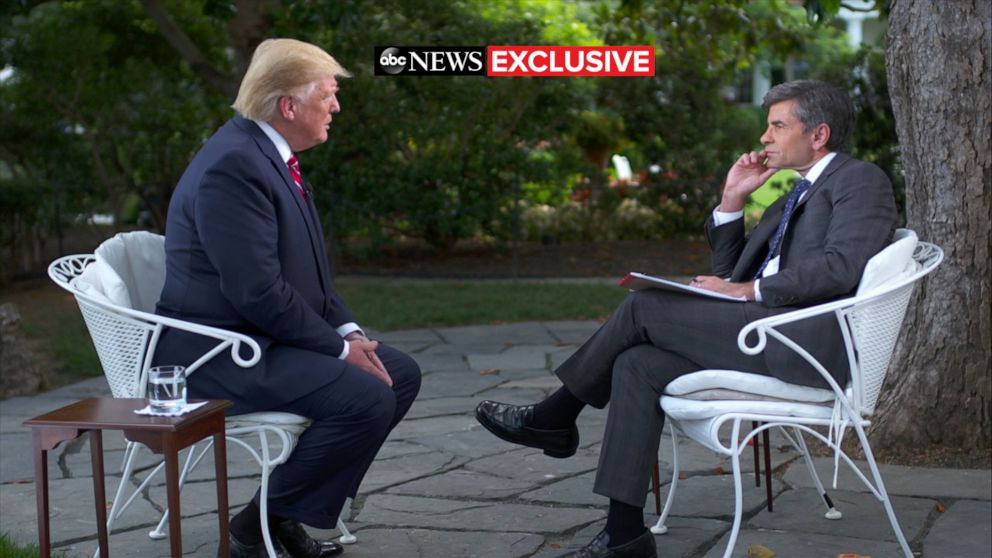 President Donald Trump directly denies the testimony of a key witness in the investigation by special adviser Robert Mueller about a possible obstruction of the judiciary in the course of the Russia investigation, saying it was "no matter what his former White House lawyer, Don McGahn, said testified.
Interested in
Donald Trump?
Add Donald Trump as an interest to keep abreast of ABC News' latest Donald Trump news, videos and analytics.
In an exclusive interview with ABC News chief anchor George Stephanopoulos, Trump says McGahn was "possibly confused" when he told Mueller that Trump had repeatedly instructed him to exempt the attorney general from suspected conflicts of interest from his lawyer.
"Simple story, # 1
, I would never fire miller, I never suggested to fire miller," Trump told Stephanopoulos.
But when Stephanopoulos pushed back and referred to McGahn's testimony, Trump was defiant.
"I do not care what [McGahn] says, it does not matter," said Trump.
"Why should [McGahn] be under oath?" Stephanopoulos later asked.
Source link