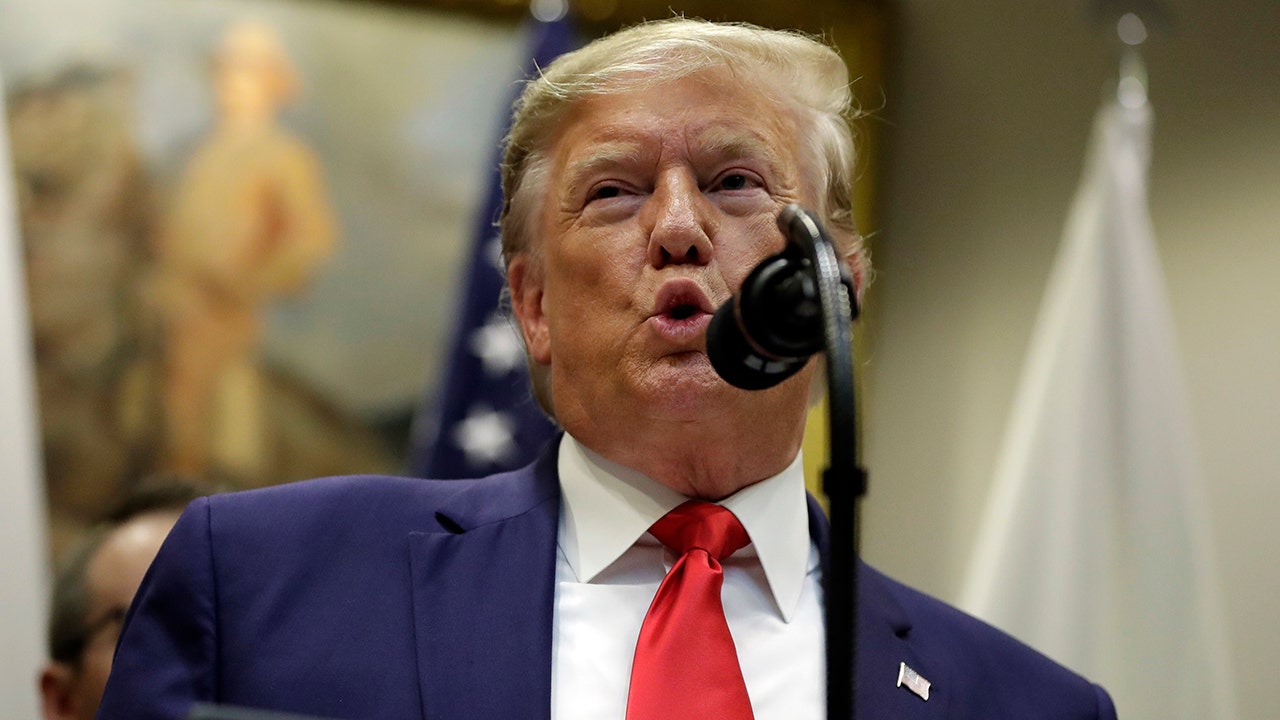 President Trump was pushed back by the late musician Prince's death last Thursday for playing the singer's famous song "Purple Rain" earlier this evening during an election campaign in Minneapolis, Minnesota.
PROTEST OUTSIDE THE TRUMPF RALLY IN MINNEAPOLIS & SICKENS MY STOMACH & # 39; SAYS GOP SENATOR, "said the estate of Prince Rogers Nelson late Thursday on Twitter." The estate of Prince will never give President Trump the Permission to use Prince's songs, "said the estate to play the artist's music at campaign events and other events.
Local media reported thousands of protesters gathered in the Minneapolis Target Center Thursday evening before Trump's rally Police used pepper spray to suppress some demonstrators, and some demonstrators set fire to make hats and other memorabilia "Make America Great Again" while demanding Trump's removal from office.
CLICK HERE FOR THE NEW FOXBUSINESS.COM
Prince was born in Minneapolis, much of his "Purple Rain" Film was filmed at First Avenue nightclub, located across the street from Target Center, scene of Trump's rally. Prince's nearby Paisley Park Studio is considered a Rock & Roll landmark. He died in 201
6 at the age of 57 years.
The Associated Press has contributed to this report.
Source link