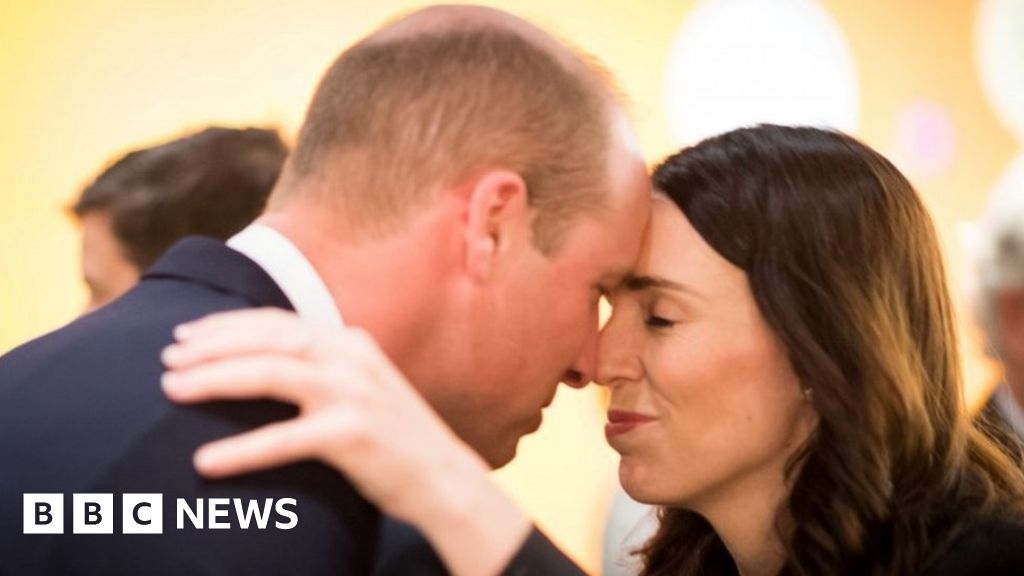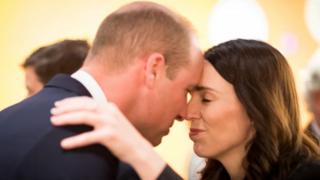 The Duke of Cambridge was greeted with a traditional Maori nose by the New Zealand Prime Minister when he began his two-day tour of the country.
Prince William executed a Hongi with Jacinda Ardern when he was received in Auckland in The beginning of the journey.
His tour began with an Anzac Day service reminiscent of the military veterans of Australia and New Zealand.
He is scheduled to meet survivors of the attacks of the Christchurch Mosque in March, in which 50 people died of their families.
It is also expected that the Duke visits Nothelfer and Muslim community leaders.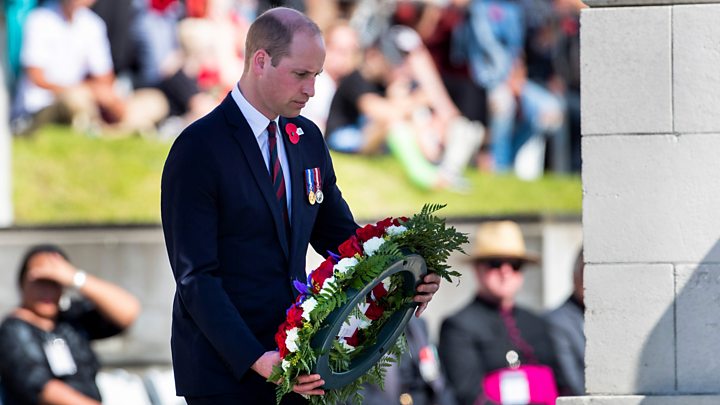 Prince William travels at the request of Jacinda Ardern New Zealand's Prime Minister, on behalf of the Queen.
Ms Ardern s For the visit of the prince it will bring "comfort", since the duke has a "close connection" in particular with New Zealand and Christchurch.
"His visit offers the opportunity to pay tribute to those affected by the terrorist attacks of the mosque and to show support for the local and national community," she said.
William prayed for the Christchurch community and described the attacks as a "cruel nightmare".
Anzac Day is the anniversary of the first major military action by the Australian and New Zealand Army Corps (Anzac) during the First World War.
The Duke's wife, Catherine, will attend a memorial service in Anzac Day at Westminster Abbey in London.
Kensington Palace said Prince William would "pay tribute to the extraordinary compassion and solidarity" demonstrated by the New Zealanders after the attacks.
This is not the first time that Duke Christchurch has visited a tragedy.
In 201
1, he attended a memorial service following an earthquake that killed 185 people.
In a speech that day, he said, "My grandmother once said that mourning is the price we pay for love, here today love, and we mourn."
Also the Duke and Duchess of Cambridge visited New Zealand on their first official tour with nine-month-old Prince George.
Source link