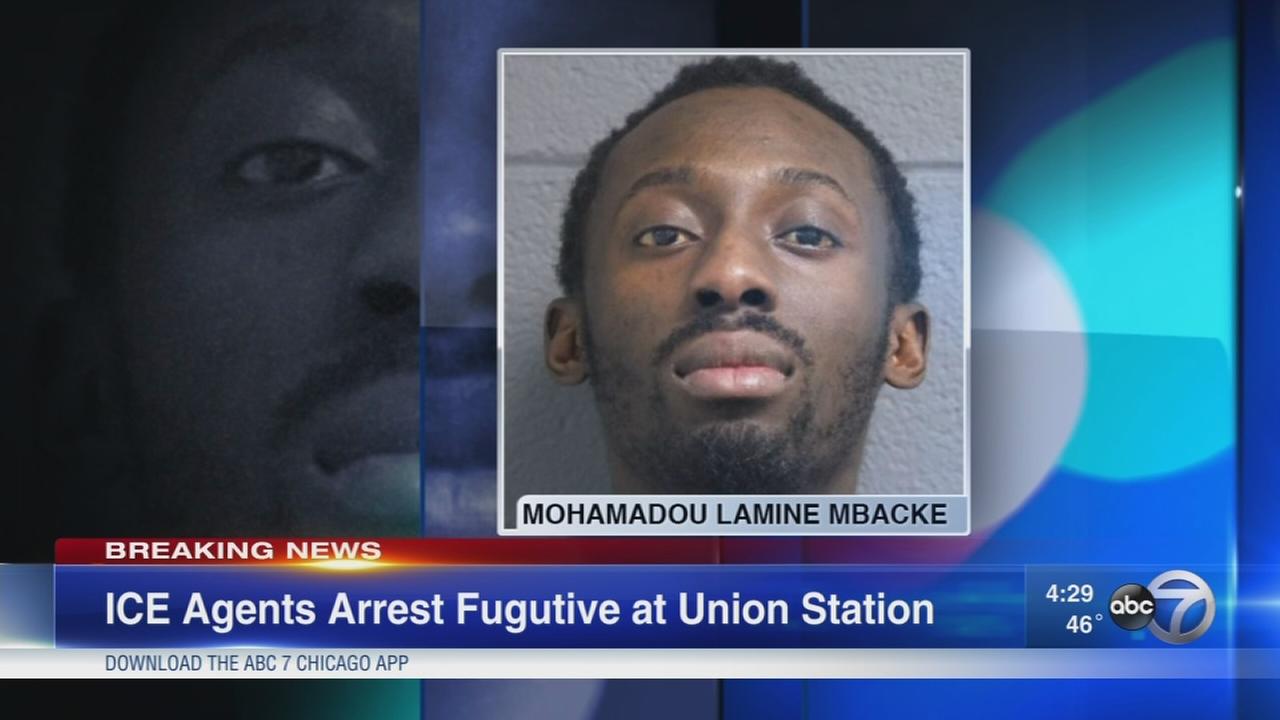 CHICAGO (WLS) –
A man who escaped the immigration and customs agent at John F. Kennedy International Airport in New York City was arrested on Friday afternoon at a Starbucks in the West Loop.
Mohamadou Lamine Mbacke, 31, a Senegalese national, was arrested at 13:30 in the cafeteria at the intersection of Adams and Clinton
Mbacke, who held several violent convictions and a dozen in New York over a four-year period Arrested, managed to escape during the deportation from the federal interrogation.
Officials said he was close to running a commercial fight for his deportation as he ran away. ICE agents had removed his handcuffs to take him through the security checkpoint.
After increasing the embarrassment of the law enforcement authorities, Mbacke caught a taxi at JFK to complete his escape.
Three days later, a witness said Mbacke was sitting at Starbucks near Union Station, enjoying a coffee when he was approached by covert investigators.
"Suddenly, seven cops see themselves running from the outside in, and they sort of crowded around him, there was no fuss or anything. It was just that everyone exchanged words with him, they got the handcuffs, and they walked on a group together, "said Zimbo Gessert, Starbucks employee.
Officials said Mbacke is being returned to New York to face charges of escaping, followed by deportation to Senegal [Copyright © 201
8 WLS-TV. All rights reserved.]
Source link