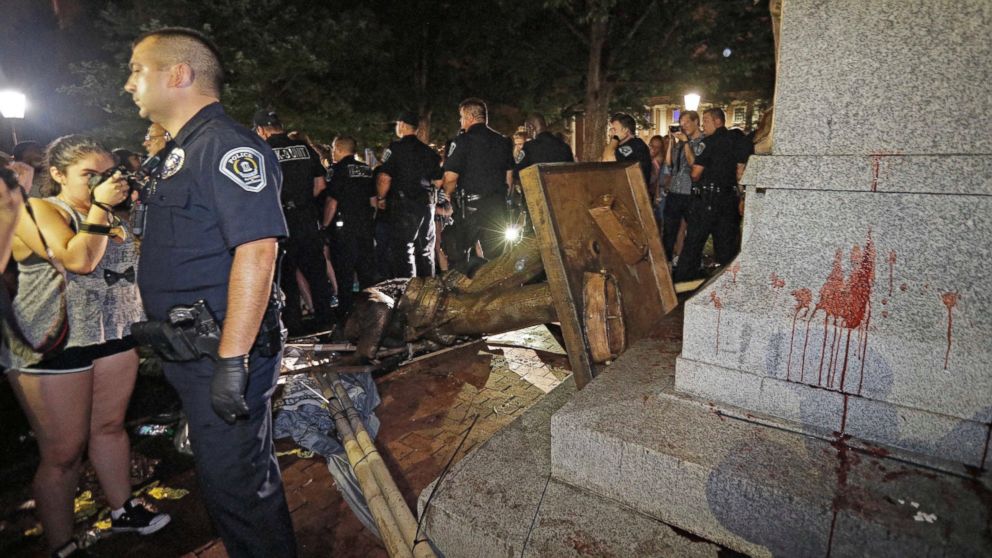 Demonstrators struck a controversial Confederate statue at the University of North Carolina at Chapel Hill on Monday and covered a night that began as a peaceful demonstration, school officials said.
The university said a group of demonstrators overthrew the Confederate memorial "Silent Sam" on campus around 9:00 pm. Monday as part of a demonstration calling on officials to remove the centennial statue.
According to the university, at least 250 protesters participated in the rally, but it is unclear how many participated in the destruction of the statue.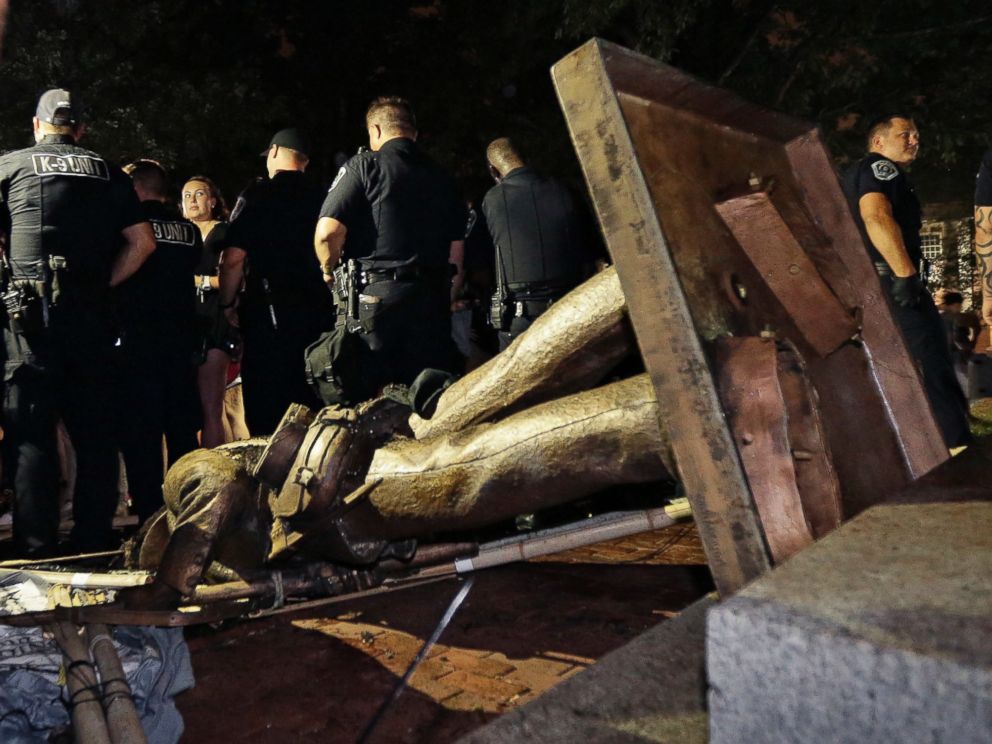 UNC Chancellor Carol Folt condemned the vandalism in a statement on Twitter after the incident, but said the school understood why people were frustrated.
"The monument has been divisive for years and its presence has been a source of frustration for many people, not just on campus, but throughout the community," said Folt. "The deeds of last night, however, were unlawful and dangerous, and we are very happy that no one was hurt."
Police investigate the incident and "assess the full extent of the damage," she added. No injuries were reported.
Some protesters wore anti-white supremacy banners, while others voiced songs like "hey, hey, ho, ho, this racist statue must go."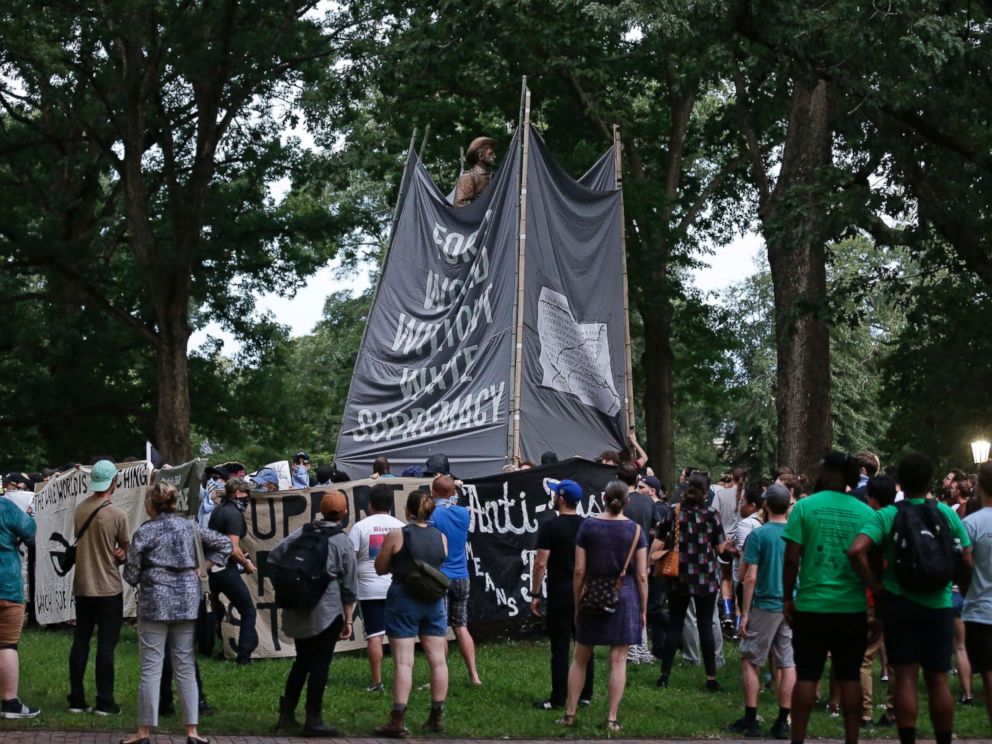 Source link