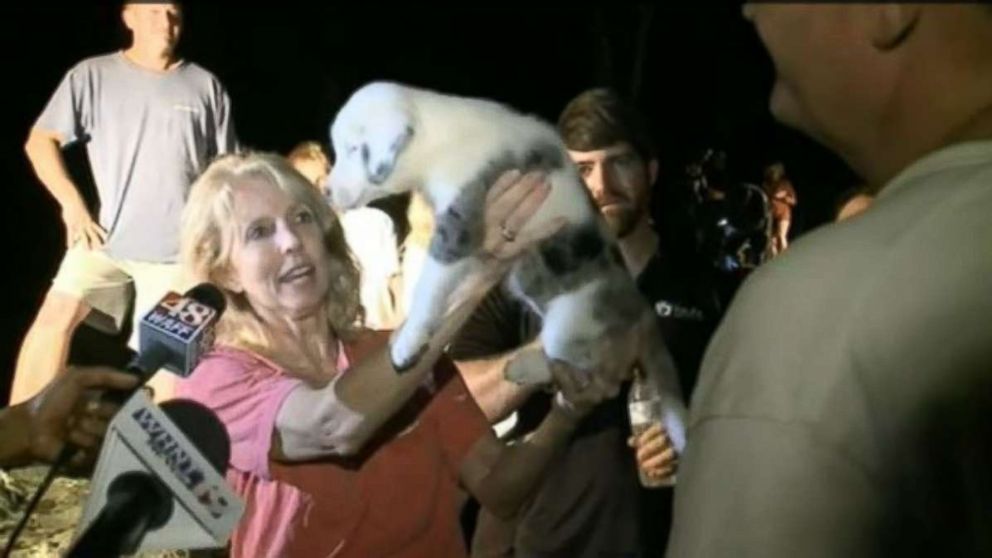 Rescue of a deaf 7-week-old puppy tied a small town in Alabama on Friday – and a piece of the country watching online. After 30 hours, the puppy was pulled out of a 50-foot hole in the owner's garden on Saturday around 1 o'clock local time.
The puppy's owners told Huntsville, Alabama, ABC's daughter WAAY, that the puppy named Toffee fell into the hole around 5pm. on Thursday. The hole was not big enough for a person to climb down, which required a rescue that included everything from cages to nets to baits with puppy food.
The group of rescuers burst into cheers when Toffee finally emerged from the hole.
"This is a miracle," owner Laura West told reporters, who clung to her and the puppy after the rescue.
Huntsville television networks WHNT and WAFF have broadcast much of the rescue live on social media or on their websites.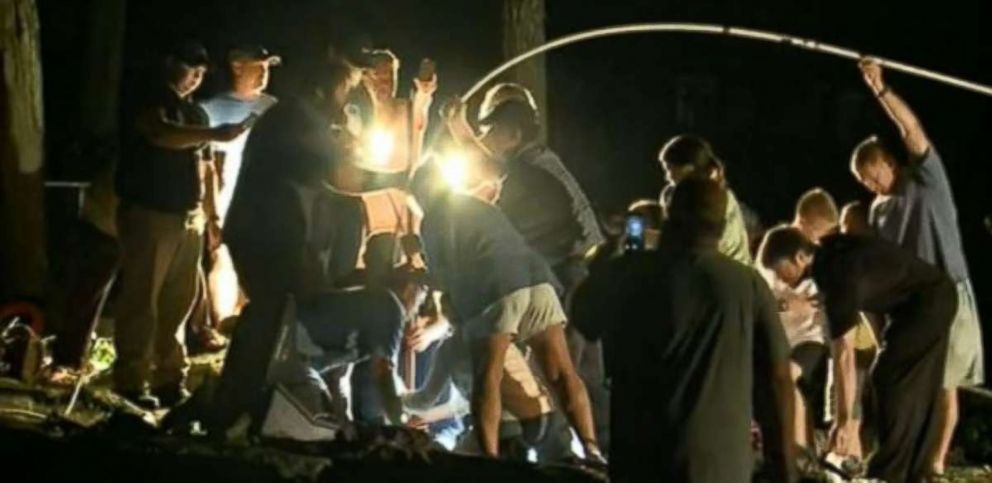 Rescuers had told WAAY they were not sure how long the puppy could live in the cold soil, and had blankets in the hole to keep toffee warm.
The rock crevice was surrounded by large rocks, making it difficult to open the hole larger.