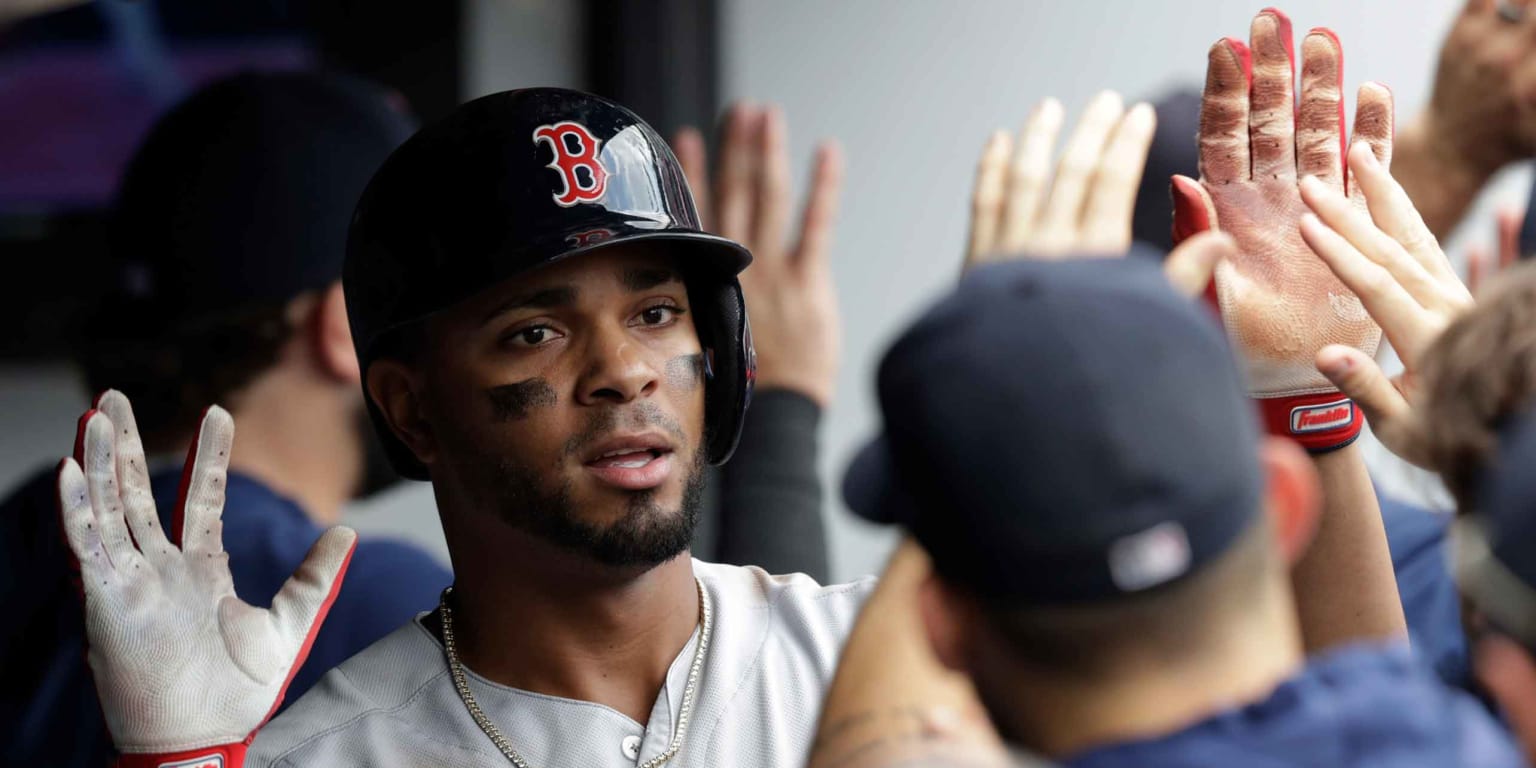 CLEVELAND – Could you blame Indian manager Terry Francona for having had enough of Rafael Devers when he was at the top of the seventh inning and the game was still in great balance?
Francona gave Devers a free pass with the first base open and
CLEVELAND – Could you blame the Indian manager Terry Francona for getting enough of Rafael Devers until his leap to seventh place? would have? Do not wait long until the game is still in the balance?
When the first base was open, Francona Devers gave a free pass and dared Xander Bogaerts to beat him.
Bogaerts responded with a threesome of Homer to the left field, giving the Red Sox some breathing room and bringing them to Progressive Field on Wednesday afternoon for a 5-1
win in the rubber match of a three-game series.
• Box Score
It was the second homer of the match for Bogaerts and number 27 of the season.
Immediately afterwards came the first long ball of the short stop – who else? – Devers had penetrated deep into the third to have the Red Sox on the board. This brought Devers eight goals in eight bats, which go back to the game on Tuesday.
Before the power show on Wednesday, Bogaerts had been in a rare slump and had 10-for-51 (.196 average) without Homer and four RBIs for his previous 51 bats.
Bogaerts chose the perfect time for the outbreak. The Red Sox, with 39 games in their season, treat each day like the playoffs hoping to find a way there, even if the math is against it.
It's clear that urgency is in the air So coach Alex Cora has clinched both wins in the last two games. Cora prevailed 2-1 against starter Brian Johnson and told his bullpen to bring him home.
Marcus Walden, Darwinzon Hernandez, Josh Taylor, Nathan Eovaldi, Andrew Cashner and Brandon Workman get together nicely over the last 19 outs.
Ian Browne has been reporting on the Red Sox at MLB.com since 2002. Follow him on Twitter @IanMBrowne and Facebook.