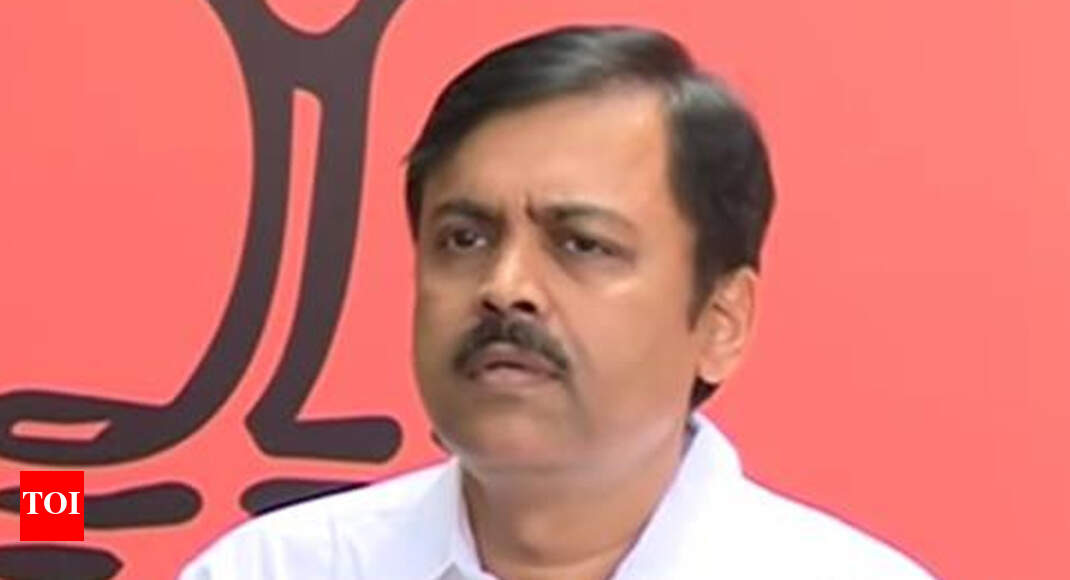 NEW DELHI: The BJP on Saturday suggested in Rahul Gandhi that he lacked the "ability" and "sincerity" to run the Congress party and had "just friability and freakiness" the day after he had a flutter in the Lok Sabha embraces Prime Minister Narendra Modi during the debate on the vote of no confidence against the government.
"Congressman Rahul Gandhi has shown the country that he is not up to the task, unable to lead the party, lacking the seriousness, seriousness and kind of responsibility associated with political office accompanied.
"Friability and ridicule are not a virtue in politics and it just seems to have friability and ridicule and none of the qualities necessary to lead a political party like the Indian National Congress," said the national spokesman for the BJP , GVL Narasimha Rao.
After Gandhi got himself into the NDA government and Prime Minister Narendra Modi yesterday in his speech in Lok Sabha, he had gone over the course to the Prime Minister and embraced him all.
The Prime Minister shook Gandhi's hands but ignored his call to hug the BJP leader. However, the congressional hugged him as he sat.
In his speech, Rahul accused the prime minister of unleashing a "jumla strike" on people in the form of demonetization, unemployment, Rafale deal, bad economic situation, mafia violence, lynching and alleged atrocities against Dalits and women.
In response to events in the House of Representatives, Rao said Rahul did not have the ability, the commitment, the consistency, the compassion, and the credibility needed for a political leader.
He said that the defeat of the opposition-sponsored mourning movement uncovered the cracks in the great alliance they "romped about" and the opposition unit today was in "scraps".
"In yesterday's mistrust hearing in Lok Sabha, the attempt to express mistrust of the Council of Ministers turned out to be true mistrust of the opposition leaders," he said.
While 1
26 members supported the motion, 325 voted against.
Source link