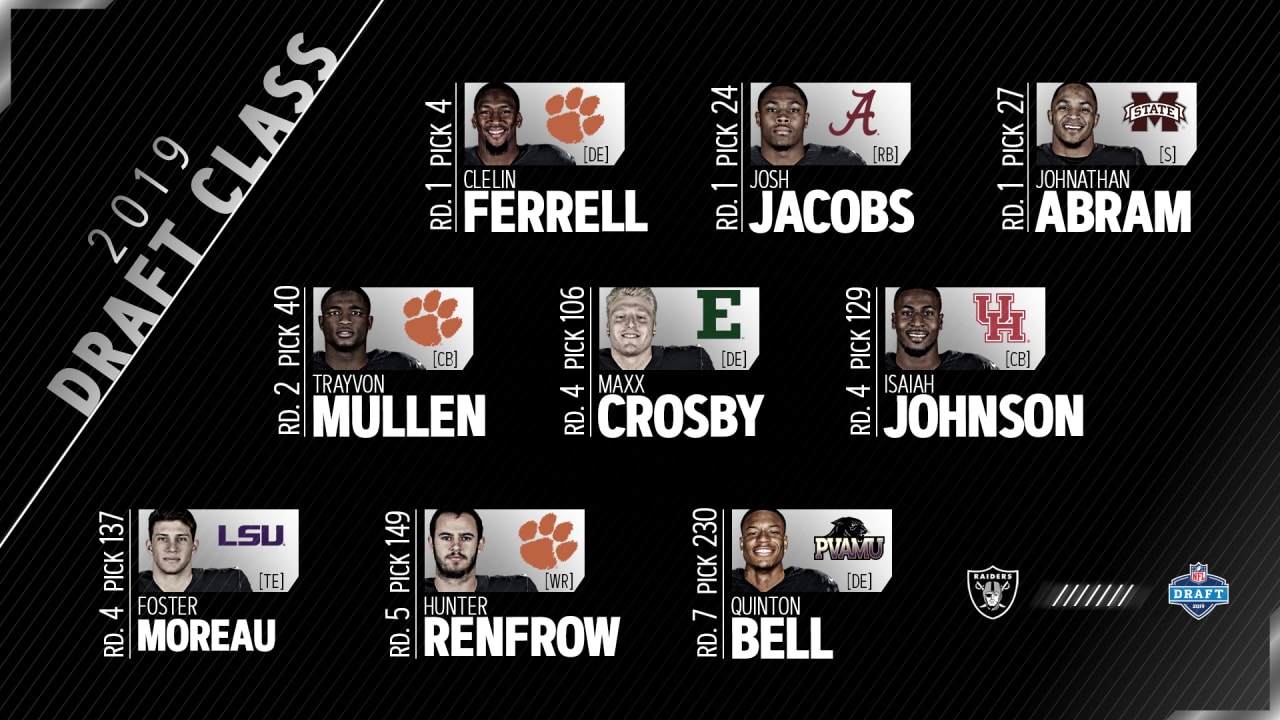 Fourth Round (# 129 in total) – Isaiah Johnson, CB, Houston
The defensive theme continued in the fourth round as Silver and Black picked Isaiah Johnson in their second round pick.
Johnson was not only a sporty cornerback who can provide first-class coverage, but also that he is ready to participate in special teams. This is music that I take to heart as our specialist team specialist.
Quality takeover in the fourth round for the Raiders.
1
9659004]
Fourth round (# 137 overall) – Foster Moreau, TE, LSU
After an attack on defensive players, Silver and Black returned to the offensive side of the football round with the fourth choice, Foster chose Moreau out on rank 137 in the overall standings.
Moreau is a typical guy who started 26 games in his career at LSU. He will be an interesting rookie for the entire offseason workout program.
His 52 recordings mark a high fo For the Tigers, and since there is no lack of athleticism, I am excited about his role in Coach Gruden's offensive in 2019.
Fifth Round (# 149 in total) – Hunter Renfrow, WR, Clemson
Well, after selecting Renfrow in the fifth round, we officially renamed the team Oakland Raiders of Clemson.
I joke, I joke, but now with Renfrow The newest broadcaster for Silver and Black, Mayock and Gruden have selected three Clemson Tigers in the last three days.
As far as Renfrow is concerned, he is an unpredictable pass-catcher who is just about to find a way to open himself.
Oh, and he probably has the most famous hook in Clemson football history.
Strong, strong election on the third day.
Seventh Round (# 230 Overall) – Quinton Bell, DE, Prairie View A & M
Quinton Bell, an admittedly tough defender, has completed the 2019 NFL Draft Class for Silver and Black.
Bell is a sporty wonder that has a track background, and although he undoubtedly has a lot to learn after the nuances of passing the sports defensive end in the seventh round is enormous.
Oh, and his uncle Nick played three seasons for silver and black.
Welcome to the Quinton family.
Source link