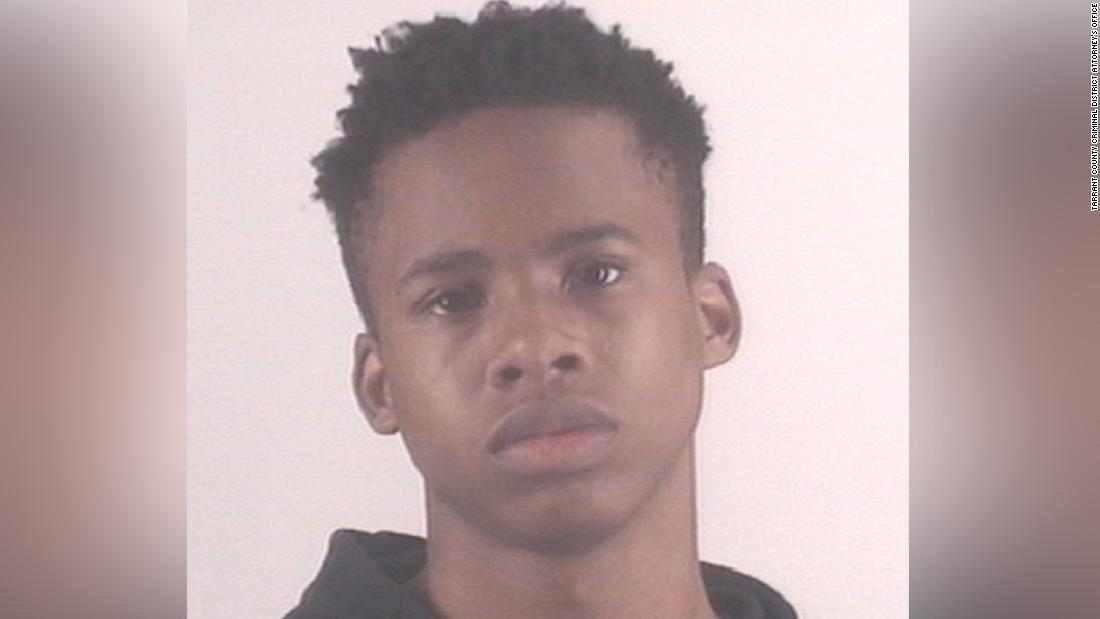 The Tarrant County jury sentenced Tay-K, whose legal name is Taymor McIntyre, to 30 years in prison for a number of serious robberies and to 13 years in jail for each of the two remaining cases of serious robbery
said a court clerk.
The 19-year-old was found guilty of murder last week when a 21-year-old father died in the incident. Tay-K was one of seven defendants, CNN subsidiary KTVT reported. According to KTVT, the other six were either found guilty or have reached plea agreements.
According to witnesses, Tay-K was part of a plan to steal drugs and money from the victim's home in Mansfield, Dallas-Fort Worth, KTVT reported.
According to KTVT, the victim, Ethan Walker, did not have the drugs or money the robbers were looking for, the witnesses said. Walker's girlfriend testified that he was shot while his hands were in the air.
Tay-K's lawyers argued that he was not the person who fired the gun and therefore should not be found guilty, according to KTVT. The prosecution said that Tay-K knew Walker was to be robbed.
Tay-K gained notoriety in 201
7 when he cut off his anklet and fled from house arrest. He released a song called "The Race", which now has more than 174 million views on YouTube. The video shows Tay-K, posing next to a wanted poster of him.
Tay-K was captured in New Jersey after three months fleeing, KTVT reported.
Source link