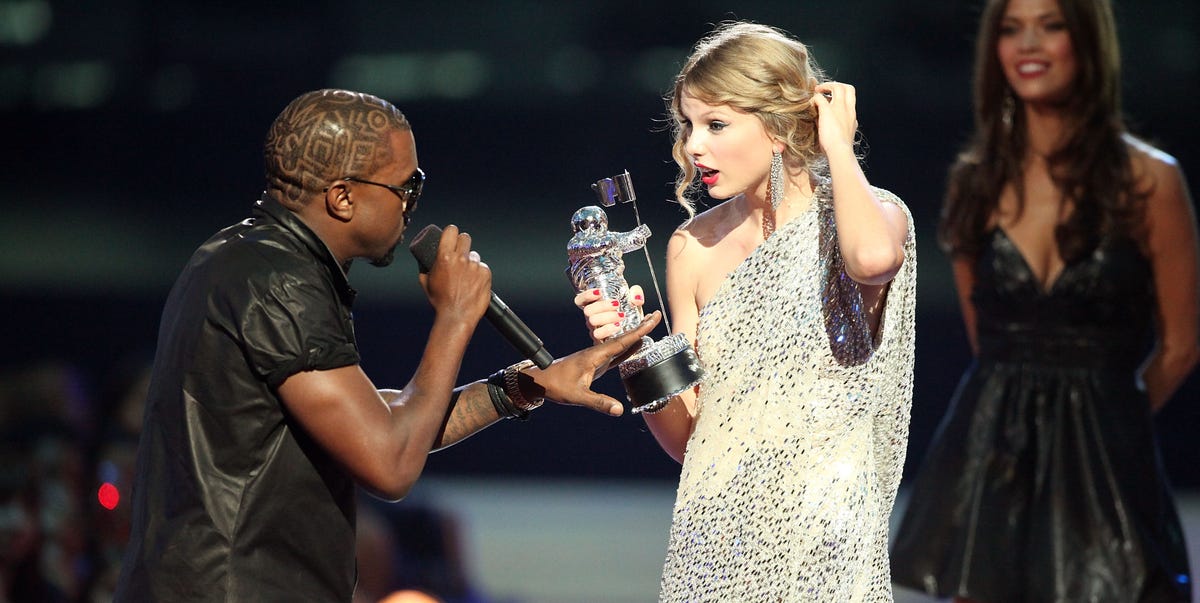 Getty Images
Taylor Swift has just published her diary entry when Kanye West interrupted her at the 2009 VMAs.
Reports broke Both Beyon Cé and Taylor have been crying backstage after the incident.
---
Can you believe that it was ten years ago that Kanye West stormed the VMA stage in 2009 and stole Taylor Swift's moment to let everyone know about it Really, REMEMBERANCE, and now Taylor Swift is out here posting her diary entry for the day in question.
"Ahh … things that can change in a week …" wrote in a diary entry dated September 18, 2009. "Let's just say, if you had told me that Kanye West was the focus of my week, the media, and my share of the VMAs, I would have watched you with my eyes crossed […] And if you had told me that one of the biggest stars in music was jumping on stage and announcing that I should not have been on live television, I would have said, "The stuff is not really happening in the real world Life. "Well … apparently … it does. "
Damn, she does not seem excited, which is … understandable! By the way, if you want to know more about this notorious moment, Billboard just published a whole oral story and said that both Bey and Taylor cried behind the scenes. In the interview, Viacom President Van Toffler said, "I'm going backstage – and sure enough, there's Beyoncé and her dad, and she's crying." He also said, "Because of my relationship with Taylor and her camp, me your mother and her cried and I apologized.
Bey gave Taylor a moment later that night, but Tay and Kanye spent the last decade arguing, so …
Source link