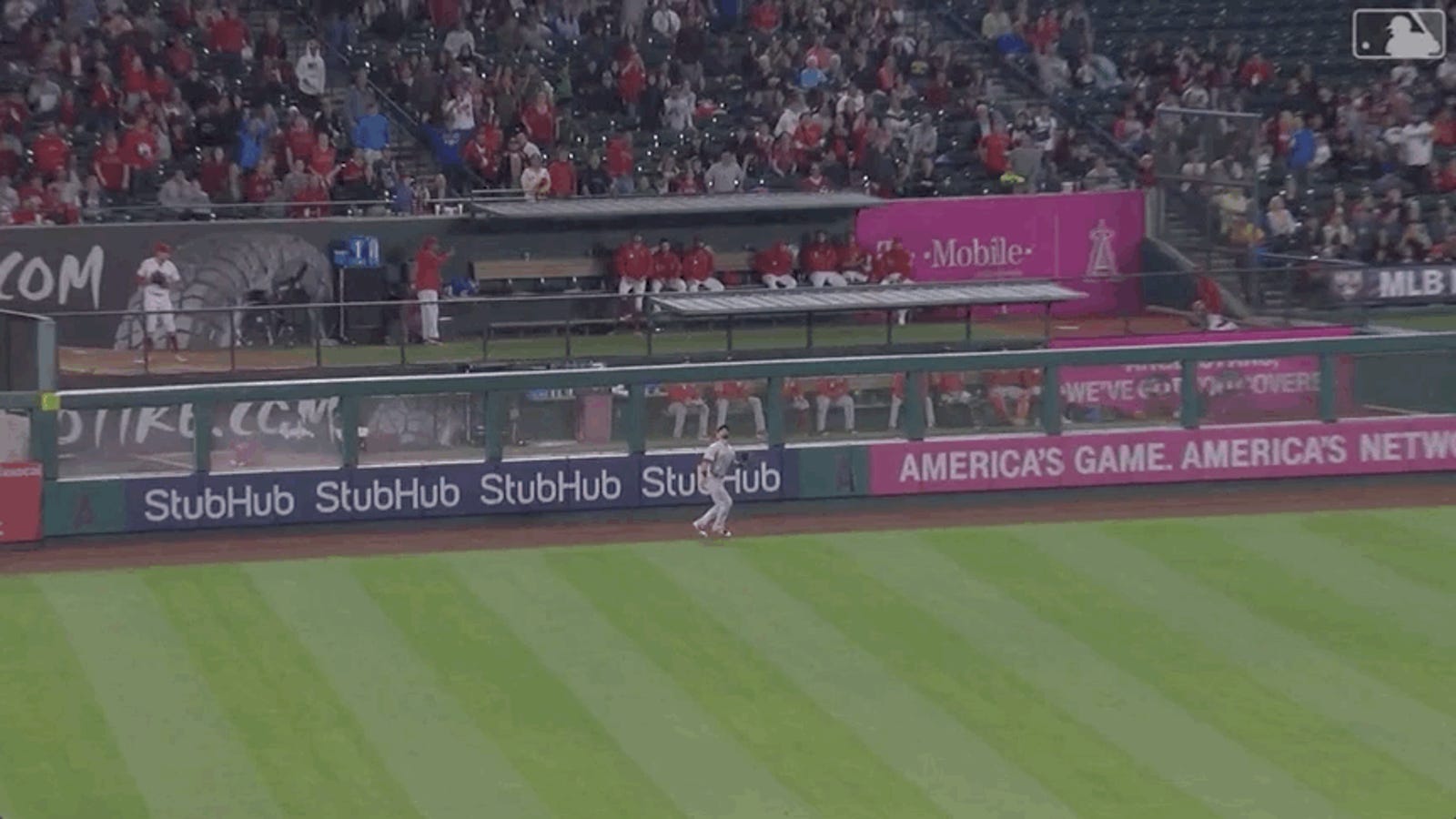 It was an extremely nondescript night for the Cincinnati Reds, who suffered a 5-1 loss to the Angels in Anaheim. They did their first run of the night with a leadoff in the park to Tommy La Stella, and they gave up the last run of the night when Wilfredo Tovar from second baseman hit the left field on a Shohei Ohtani flight.
It's stupider than it sounds. Tovar was in second base because he had the common sense to land in the middle of the first on a deep Mike Trout flight, an act that seemed to catch the drowsy Reds in surprise. Then, one beat later, Ohtani hit the warning lane on the left with a flying ball. José Peraza, who moved from the second base into the left field in the sixth inning, seemed to forget how many outs were on the board ̵
1; at first he took his time to get under the ball and then jogged lazily into the wall Outfield before He Finally Came When Tovar realized he was working towards three, he headed home. Perazas despairing thought was too late: [194559002]
So, Ohtani goes from a fly to a sacrificial fly over the piece and gets an RBI credited because a Red's brain flickered on the outsider turn left at a routine game. In addition to this clutter in the outfield, Peraza was selected first in the second inning after beating a leadoff single into midfield, giving him a really crappy evening. But let's stay positive! While the Cubs spent part of their evening extinguishing their own big inning with embarrassing mistakes, here we have Tovar, who is only 40 percent more alert than Cincinnati's outsider, prepared a run for his team. Get the gentlemen some fucking coffee.
Source link