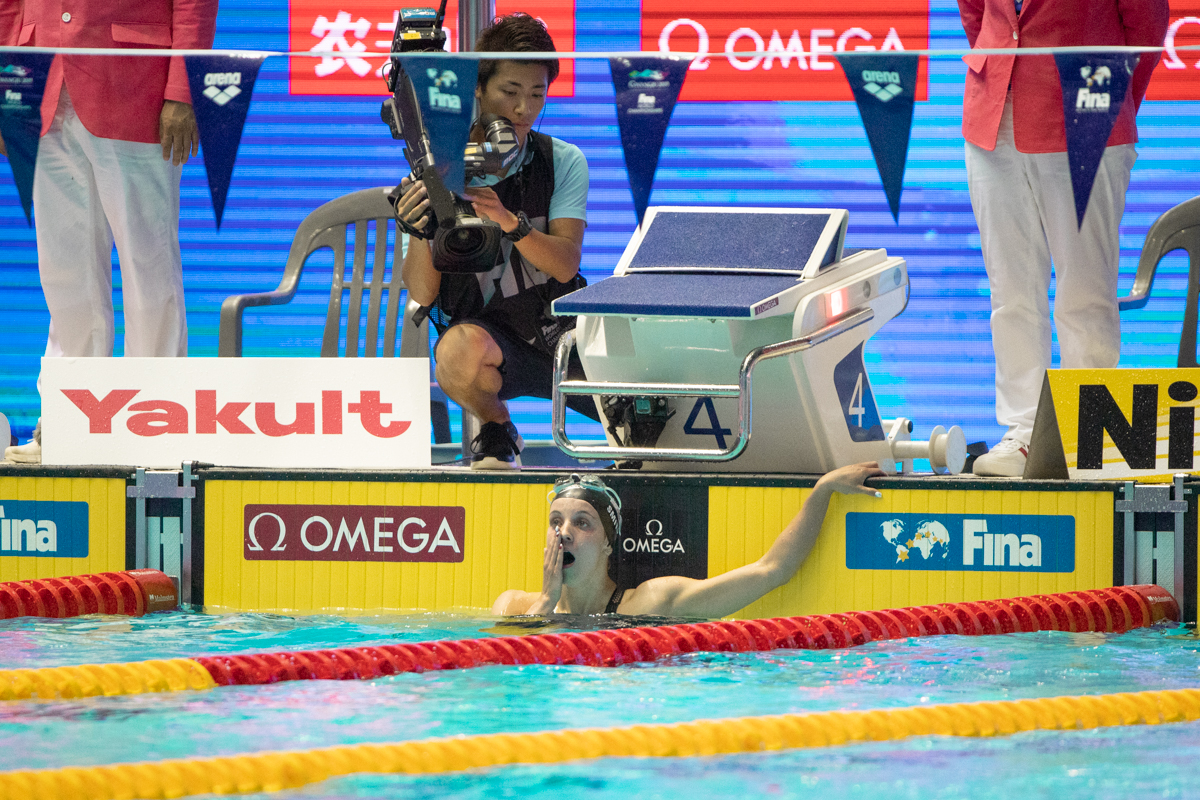 2019 FINA WORLD AQUATICS CHAMPIONSHIPS
The 17-year-old American Regan Smith underpinned her 2: 03.35 world record in the semifinals of the 200-year-olds by more than 2 seconds. Smith clocked 2: 03.69, which is the second-fastest performance of all times and the second-fastest time under 2: 04 in history.
Regan swam in an incredibly brave race, taking it out in 28.68 and pursuing it with a 30.77 for a stunning 59.45 at the 100 mark. Not only was her 100 seconds almost a second faster than her time in the semifinals (1: 00.37), she also landed in sixth place of the 100 women who returned a few days ago. Smith stayed in very aggressive tempo until the 3:50 with a division of 31
.56, bringing them to a total of 1: 31.01, still 0.83 seconds below their own WR pace. Smith has died in the last 50 years. While she slipped significantly in the last 50 and exceeded her WR pace, Smith's last split was still the third fastest in the field.
Here is a split comparison between Smith's WR semi-final, her 2: 03.69 finale swimming and Missy Franklin former WR of 2: 04.06. OLYMPIC FINAL 2012
29.06
28.68
29.53
31.31 (1: 00.37)
30.77 (59.45)
30.97 (1: 00.50) [19659009:3097(1:0050)
31.56 (1: 31.01)
31.66 (1: 32.16)
31.51
32.68
31.90
2: 03.35
2
2: 04.06
Here are the current top 10 achievements of all time:
Regan Smith USA – 2: 03.35
Regan Smith USA – 2: 03.69
Missy Franklin USA – 2: 04.06
Missy Franklin USA – 2: 04.76
Kirsty Coventry, ZIM – 2: 04.81
Anastasia Fesikova , RUS – 2: 04.94
Missy Franklin USA – 2: 05.10
Kirsty Coventry, ZIM – 2: 05.24
Missy Franklin USA – 2: 05.68
Emily Seebohm, AUS – 2: 05.68