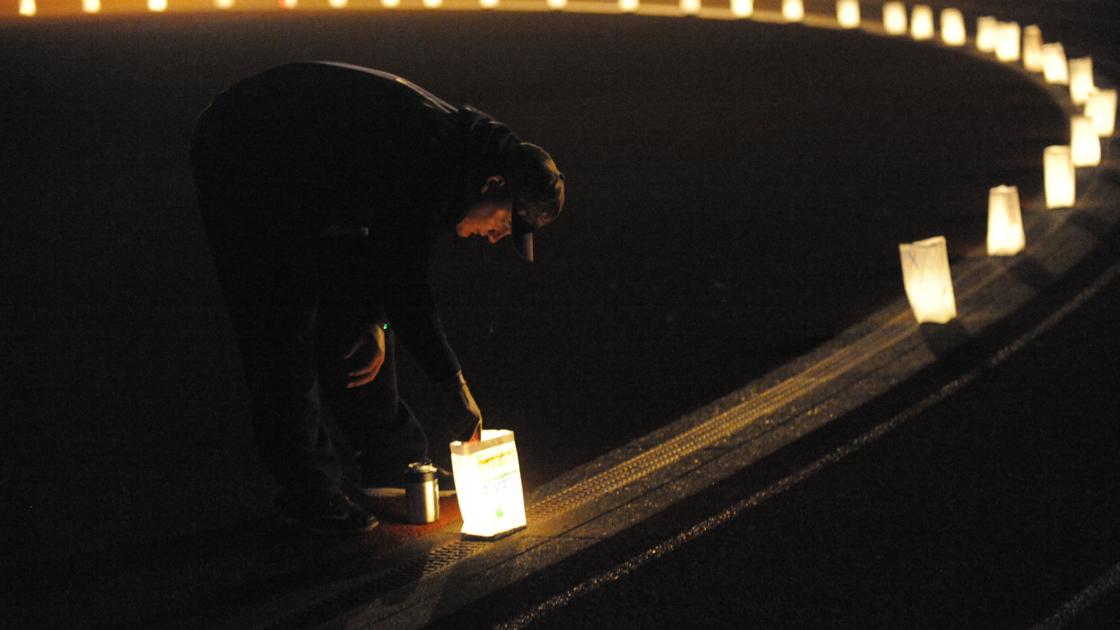 COOS COUNTY – When Kimberly Davidson saw the lanterns for the first time in 1999, she did not know what it was all about.
She followed to find out that the Luminaria event was part of Coos County's Relay for Life. Each bag had a name, some had pictures and everyone had a light. Everyone was a story. Some should help those who fought cancer, others should remind them of those who lost the battle, but everyone should celebrate their lives.
"It moved me," Davidson recalled, now volunteering for the event. "My mother has just been diagnosed and saw the strength of those who survived and the strength of the people left behind … My mother passed the following March and I've been involved in this event ever since."
Relay for Life of Coos County enters its 24th year on Saturday, June 23rd. For the first time, events are spread over two days.
The Luminaria The event is scheduled to take place on Friday, June 22 at 8pm on the Coos Bay Boardwalk. The ceremony will begin at 9:30 am.
"We have Luminaria bags that adorn people in the memory, honor, or support of someone who's going through the fight against cancer or has lost it," Davidson said. "Every bag is someone's story, we've got LED lights for the bags instead of candles since we're on the boardwalk this year, which is definitely something for the people coming out and seeing it."
The next morning at At 1
0.30am is Survivor's Luncheon, where every cancer survivor in the area is invited.
"Anyone can log in ahead of time or the day off," Davidson said. "We will give a survival shirt, that's a big deal because they deserve it, we really honor them at lunch, where we talk about the Bay Area Cancer Center and various services we offer in the county." [19659004] Not only that, but also survivors can be photographed. This year's theme is "Be a superhero."
"We will have some sort of superhero theme for them to take their pictures," she said. "Bay Area Hospital will provide lunch and in the end the survivors will come out of the Survivor's Tent and take their victory round to begin the season's opening ceremony."
The season for life begins at midnight in downtown Coos Bay on the 4th and Bennet, this is the parking lot outside the 7 Devils Brewery. The season should last until 18 o'clock.
There will be live music, food and merchants during the event.
People like to join for free or build a team for $ 100. These costs include written materials and T-shirts.
"We have teams raising money all year," Davidson said. "The event is a charity event to raise money for cancer research, education, advocacy, and services for those with cancer, so if someone has never been to a relay for life event, their first thought is often that In a sense, it's a race, not just a race for healing, but a race for research, so we can have more testing, more imaging, more research and education. "
Source link