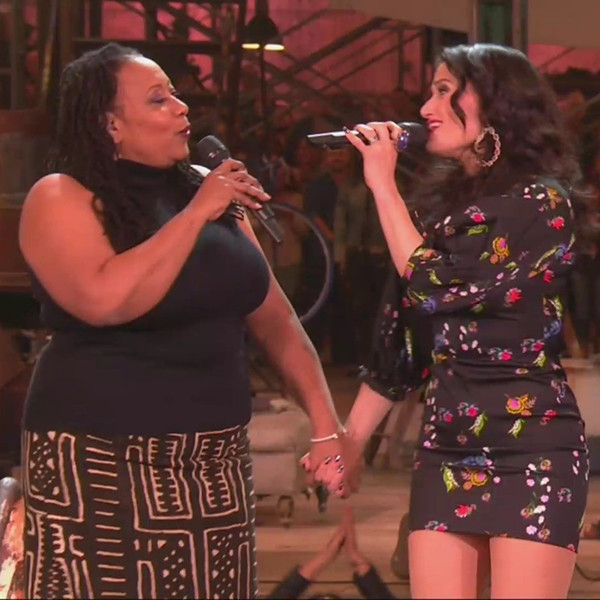 525,600 tears fell from our eyes at the end of today's Rent [A Little Bit] Live production.
The Fox show reunited the entire original Broadway cast for the finale (which was also the only live part of the show because of the broken foot of star Brennin Hunt), and we cried openly. This is not an exaggeration or exaggeration or anything other than the full truth. Give Us Idina Menzel sings "Seasons of Love" in some way and we're tearing up, so give us Idina Menzel, surrounded by all the new and old cast, singing "Seasons of Love" together and we're done For.
The live part of the show included Mimis (1

9459007) Tinashe ) near death, where Roger (Brennin Hunt) had to sit with his foot leaning on a chair. We would have seen the whole show (just said), but the sudden change to life brought a new kind of energy to even this almost devastating scene. Mimi obviously lived, and everyone made a beautiful rendition of "No Day But Today" before they accompanied the whole ensemble on stage.

Then suddenly a screen lifted and revealed the original cast of Broadway, including Menzel (Maureen), Anthony Rapp (Mark), Adam Pascal (Roger), Daphne Rubin-Vega (Mimi), Jesse L. Martin (Collins), Wilson Jermaine Heredia (Angel), Fredi Walker (Joanne), and Taye Diggs (Benny) sang "Seasons of Love". They were then accompanied by their Rent Live colleagues who held their hands or wrapped their arms or simply looked each other in the eye as they sang (with some help from Keala Settle ) and it was beautiful. Everything we wanted Really good tears.
This end was absolutely worth the fight of the majority of the show, although we would say once again we wish they had made it live, although they could have done it anyway. Well! We take what we got Rent live.
Rent Live aired at Fox.