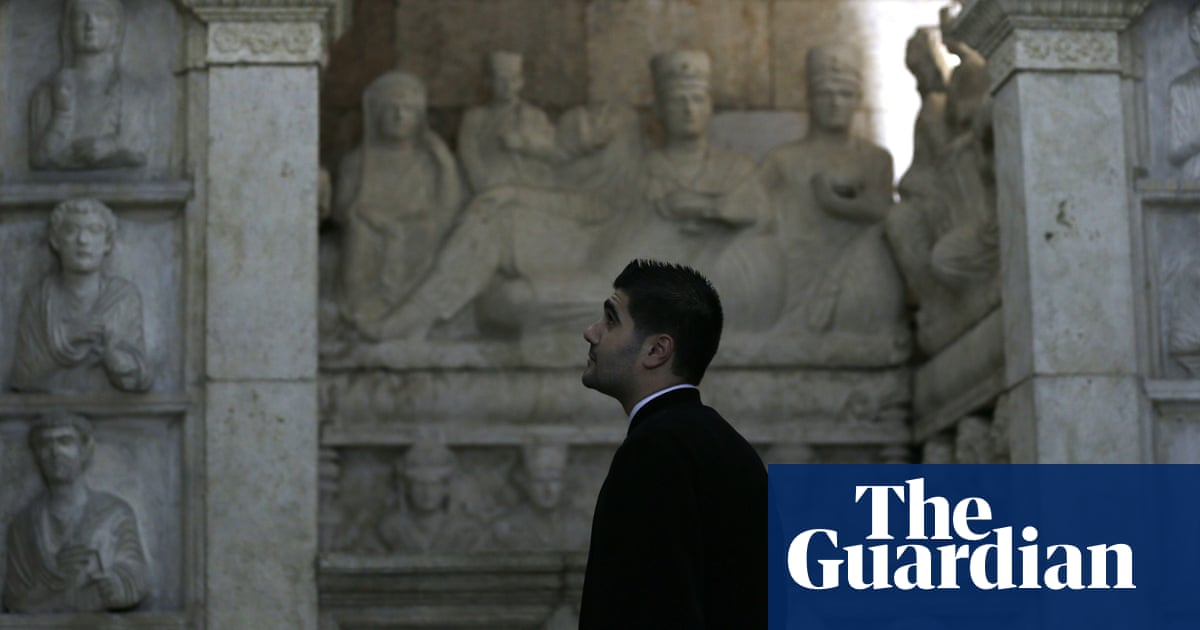 Syrian officials, foreign archaeologists and restoration specialists participated in the reopening of the Syrian National Museum in the heart of Damascus on Sunday, more than six years after the prominent institution was closed and evicted when civil war invaded the capital.
The reopening of the museum was celebrated by Syrian government officials as a return to normal life seeking to cash in military successes against armed groups that recently bombed Damascus and threatened the seat of government in the capital.
With the support of the country's allies, Russia and Iran, Syrian troops invaded the outskirts of Damascus to expel the armed groups to the north and restore calm.
"The opening of the museum is a real message that Syria is still here and its heritage is not affected by terrorism," said Syria's Culture Minister Mohamed al-Ahmad to reporters and visitors. "Today Damascus has recovered."
Among the antiques exhibited are second-century murals of Dura-Europos in the Syrian East, textiles from Central Palmyra and statues of the Greek goddess of victory from the south
Since the beginning of 2011, the Syrian conflict has catastrophically raged for the country's rich heritage country. The authorities closed museums and secured more than 300,000 artifacts, but many sites were destroyed by the Islamic State group, which was damaged by fighting or looting.
Mahmoud Hammoud, head of the Directorate General of Antiquities and Museums, said four The five parts of the museum are being opened to showcase hundreds of archaeological finds from prehistoric, historical, classical and Islamic times. He said some artifacts restored or confiscated by the Syrian authorities will also be on display.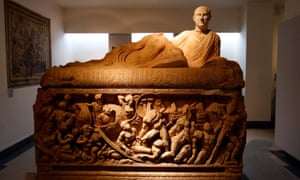 More than 9,000 artifacts have been restored and recovered since the beginning of the war, he said, pointing out that the museum needed to be renovated and funded. He said that hundreds of thousands of important artefacts and sculptures had been smuggled abroad during the crisis.
Visitors can watch specialists restore hundreds of Palmyra objects that have been raiding the Isis militias for months, and some of the most famous ruined monuments
Bartosz Markowski, a Polish specialist in the conservation of stone sculptures and architectural details He worked in Palmyra before the war broke out.
"I preserve the heritage, especially in Palmyra, where I've been working before the crisis," he told the Associated Press. "I came right after the liberation and helped with the urgent preservation and protection of the destroyed objects in Palmyra … There is still a lot of damage in Palmyra."
Source link