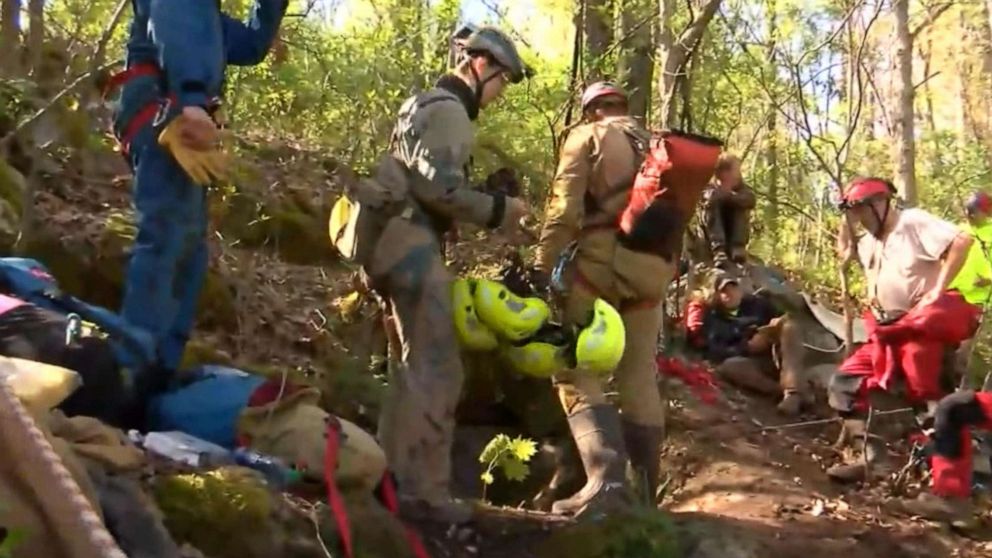 A rescue operation is in progress to get a group of men who got stuck in a cave in Virginia after the rain made it difficult to get out, the officials said Sunday.
A group of six initially planned to spend the weekend in Cleveland, Virginia, until it started to rain late Saturday night, said Russell County Emergency Management Coordinator Jess Powers told ABC News. The rain caused the floor in the cave to become slippery, making it difficult for the men to get out, Powers said.
One escaped, but the other five remained in the cave, he added.
Only seven miles of the extensive cave were mapped, and the rescue could take up to 12 hours-and rescue coordinator for the Virginia Department of Emergency Management, told reporters on Sunday morning. Rescuers have reached the men, and it does not look like they're too far in the cave, he added.
Still, it takes about 90 minutes to get to them, Chrimes said. The first person was pulled out of the cave before 16:00. Sunday announced Jeff Stern, the state coordinator of the Virginia Department of Emergency Management, on Twitter.
The first person was successfully rescued. Four more.

– Jeff Stern (@SternJD) April 28, 2019
The captured men have been in the cave since 7am, Chrimes said. They were not prepared for the rain after entering the cave and did not bring enough water and food to survive for a long time, Chrimes said.
But rescuers have supplied them with water, he added.