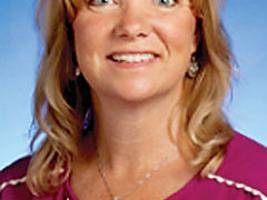 The month of May is the month of Mental Health and May 10 is the day of Mental Health for Children. The aim of the day is to raise awareness of the importance of children's mental health and to show that positive mental health is essential to the healthy development of a child.
In Maryville, a symposium was held by NAMI Maryville, the local partner of the National Alliance, on Mental Illness, held from 7 to 9 pm May 10 at the Blount Memorial Hospital Auditorium. The symposium "Trauma of childhood and the developing brain" will discuss in an interdisciplinary panel how negative childhood experiences can lead to social, emotional and cognitive impairments. Speakers include Jill Murphy of the East Tennessee Children and Youth Commission, child and adolescent psychiatrist. Tracy Grabman and Vice Director Job Iles of Eagleton Middle School.
Trish Richert, chair of the NAMI Maryville Steering Committee, said the event was free, but registration is requested by going to www.eventbrite.com and looking for "Maryville events." "We want a head count to make sure the seating is adequate," she said.
ACE's
theme of the symposium are negative childhood experiences or ACEs.
"These experiences can be physical, mental or emotional," said Richert. "From 1
995 to 1997, the Centers for Disease Control (CDC) collected data from more than 17,000 participants who had a mental illness, health problems, life problems – alcoholism, drug abuse – to learn more about their lives and their backgrounds were very surprised at what they found, "that 87 percent of the people who had these problems and others had negative childhood experiences.
These ACEs fall into various categories, including emotional, physical, and sexual abuse; emotional neglect in which the child is not held or touched; and physical neglect where the child does not have enough food and other physical needs. "These included mothers who were violently treated by someone in the household, in other words, domestic violence they experienced," Richert said. Other factors include mental illnesses of a parent in the household; Abuse of budget funds, including alcohol and drugs; Separate and divorce parents; and a caged household member. "They found one or more of them as a common denominator."
ACEs release hormones that physically damage a child's developing brain. According to the Tennessee Department of Health (www.tn.gov/health.html) "… really negative childhood experiences – very negative experiences such as the loss of a parent through illness, death or imprisonment, abuse or neglect, or witness to violence or drug abuse – can lead to a toxic stress response that "alerts" and stays in place on the body's stress systems.This stressful stress response releases harmful chemicals into the brain that interfere with cell growth and make it harder for neurons to form healthy connections damaging the brain's evolving architecture and increasing the likelihood of poor outcomes.This exaggerated stress response also affects health and is associated with chronic physical conditions such as heart disease and diabetes. "
The CDC study found a direct link between childhood-dream ata and the incidence of adult chronic diseases, mental illness development, detention and work-related issues, including chronic absences.
"Two thirds of adults in the study had experienced one or more types of negative childhood experiences," Richert said. "The more ACEs a child has, the higher the risk for adult medical, mental and social issues."
Moderators
Symposium speakers will talk at length about this topic, showing how it benefits society as a whole to address the issues when they occur, and also how to prevent as many negative childhood experiences as possible. Keynote speaker is Jill Murphy, Department of Coordination in Tennessee (SOCAT) – East Tennessee, Tennessee Commission for Children and Youth (TCCY). Murphy has a masters degree in counseling and has been providing individual, family and group therapy for adults and adolescents for more than 25 years. With TCCY, she covers the 33 counties of the large division of East Tennessee, which helps to coordinate resources for children with severe mental illness and their families.
Dr. Tracy Grabman is a psychiatrist at the Knox County Children's and Youth Center of the Helen Ross McNabb Center, providing mental health care for children, adolescents and families. Grabman received her medical degree with highest honors from the University of Tennessee's Health Science Center College of Medicine and completed her residency at the Medical University of South Carolina's Department of Psychiatry. She completed a child and adolescent psychiatry scholarship at the Medical University of South Carolina and was the main residence of the program. She also worked as a preschool teacher.
Representing the training is Job Iles, deputy director of Eagleton Middle School. He has spoken at several conferences, including the LEAD Conference 2017 and the 2016 Partners in Education Conference. Iles was selected by the Tennessee Department of Education to educate schools and districts across Tennessee about childhood trauma and its impact on education.
The presentation is followed by a question and answer session.
The aim of the symposium is to educate the public and explore solutions.
Richert said, "When a child experiences negative childhood experiences, it ultimately affects us as a society – pedagogically, in the criminal justice system, health care, mental health, work and our economy – ultimately, this is the problem of every human being in every aspect of our society
"The sooner it is treated, the earlier the child is in any counseling and therapy program, the better the result," she said.
Source link