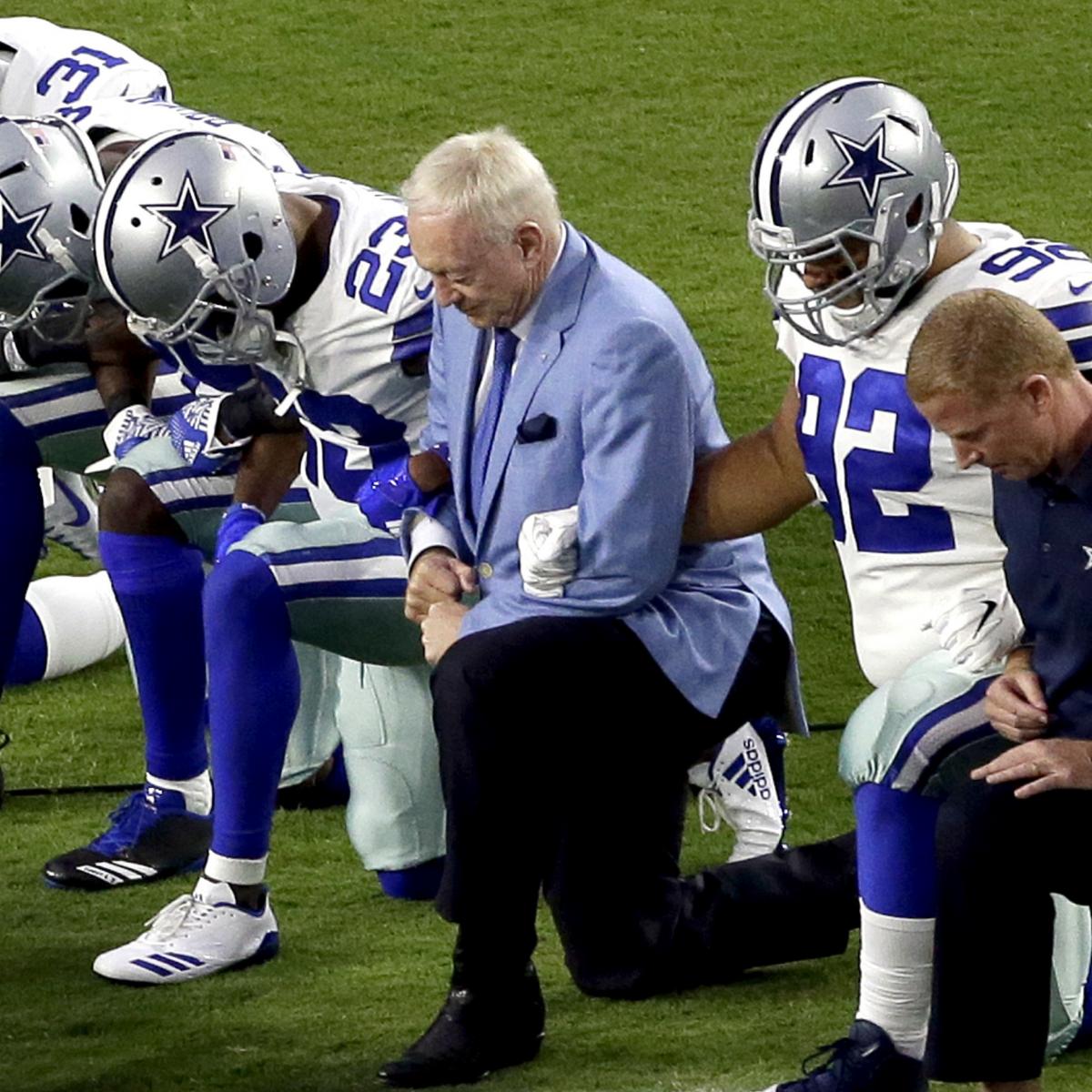 Matt York / Associated Press
Dallas Cowboys owner Jerry Jones recently saying his team has a policy that his players stand for the national anthem, and these comments have certainly caught the attention of one of the NFL's most open players.
San Francisco 49ers Cornerback Richard Sherman did not hate words when he spoke of Jones to [Today's1945-1915] USA Today's s Jarrett Bell on Monday: "The owner of the Dallas Cowboys, expecting the old plantation mentality you? "
The NFL introduced a new policy in May that allowed players to stand on the sideline or stay in the locker room for the anthem:
The league and the players' club, however, recently decided to freeze the policy as they continue to discuss the controversial issue.
Sherman confirmed that he is encouraged by the League's willingness to discuss the matter with players.
"They have the talks, it's fantastic," Sherman said of Bell. "But there are unintended consequences: if they did this (original policy) to appease people, they did not appease anyone – it's like putting a bandage on a broken leg."
Jones did not take a liking by a tough stance on the anthem controversy. He has recently come under criticism for not taking off his hat during the anthem:
@ wfaa

Comment: Dale Hansen on Jerry Jones' Anthem Policies https://t.co/ MfRS6HMD6l https: //t.co/KouxFYu4J8
Clarence E. Hill Jr. Star Telegram reported Monday that the NFL had asked Jones to stop talking about his team's anthem policy.
Jones was involved in the final season of Dallas Show of Unity. The team knelt on the field together before the singing of "The Star-Spangled Banner":

This demonstration was praised by Sherman, who undefeated The Domonique Foxworth of Undefeated that it was "admirable" Jones broke his knee with his players instead of just making a statement.