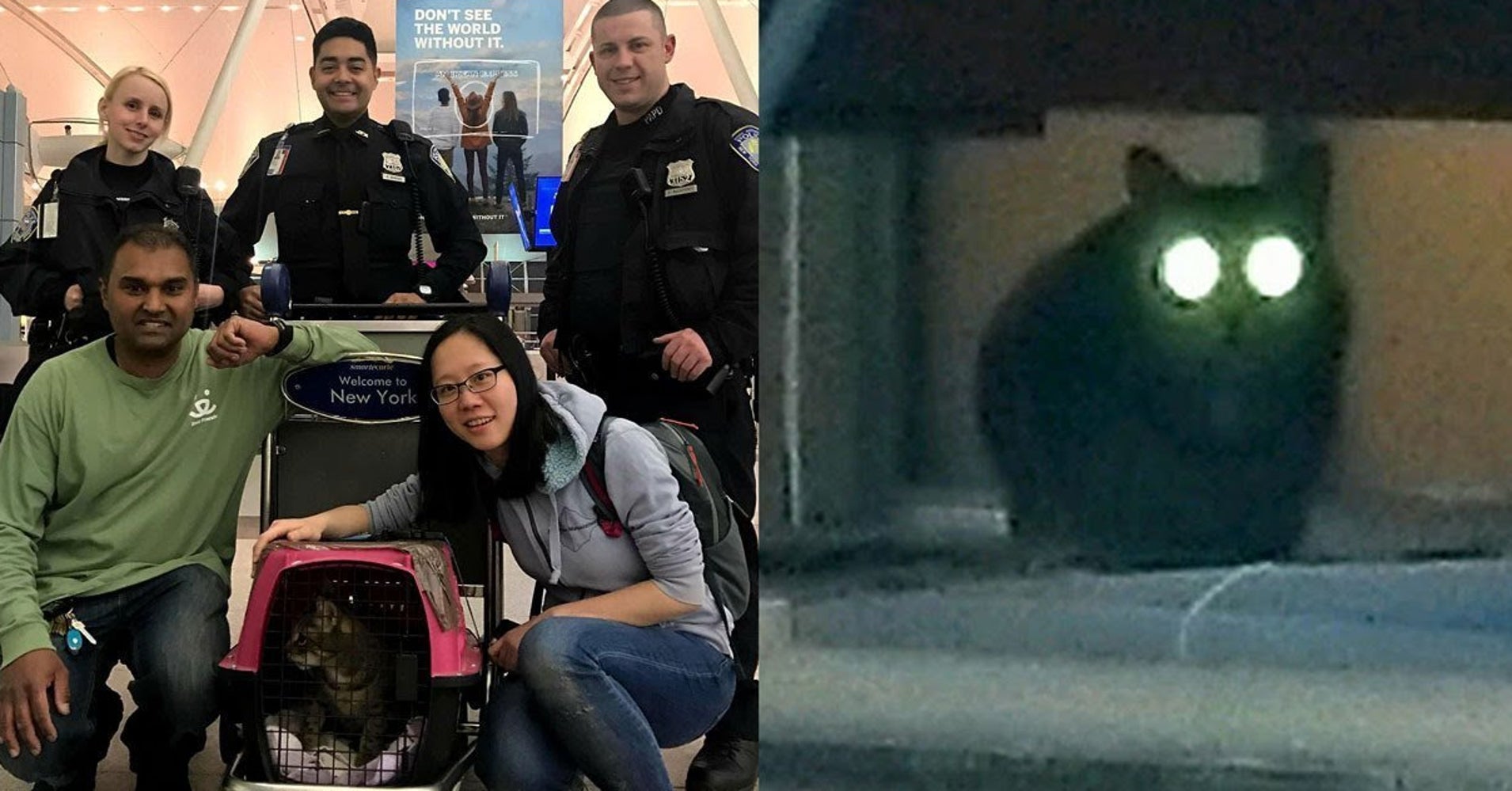 A cat who escaped from her carrier at a New York airport last week was found safe and should be reunited with her owner.
Pepper, a 4-year-old brown tabby, was traveling on April 20 with her husband, who moved from New Jersey to China, reports the New York Daily News.
While the owner checked in, Peppers Luggage Rack fell and opened. The terrified cat ran into the "upper structures" of Terminal 4 at the John F. Kennedy International Airport following a union tweet for the Port Authority Police – a police force monitoring regional transport in New York. and New Jersey
Over the past week, Pepper Pepper has been seen from a distance – typically in the early morning hours looking for food. The Daily News called her a "phantom-like cat" after the Port Authority's police split a picture on Thursday that left her eyes glowing eerily.
The police said in the same tweet that they baited human traps with bait Food, but her efforts were unsuccessful until Saturday. Nuan Lang, a friend of Pepper's owner, helped with the rescue.
While the owner – whose name was not published – missed her first flight to look for Pepper, she had to leave the search ultimately to the authorities and on to China. She was very upset about leaving her cat behind, according to local news broadcaster WABC. In the meantime, Lang takes care of Pepper until the cat can be brought back to its owner.