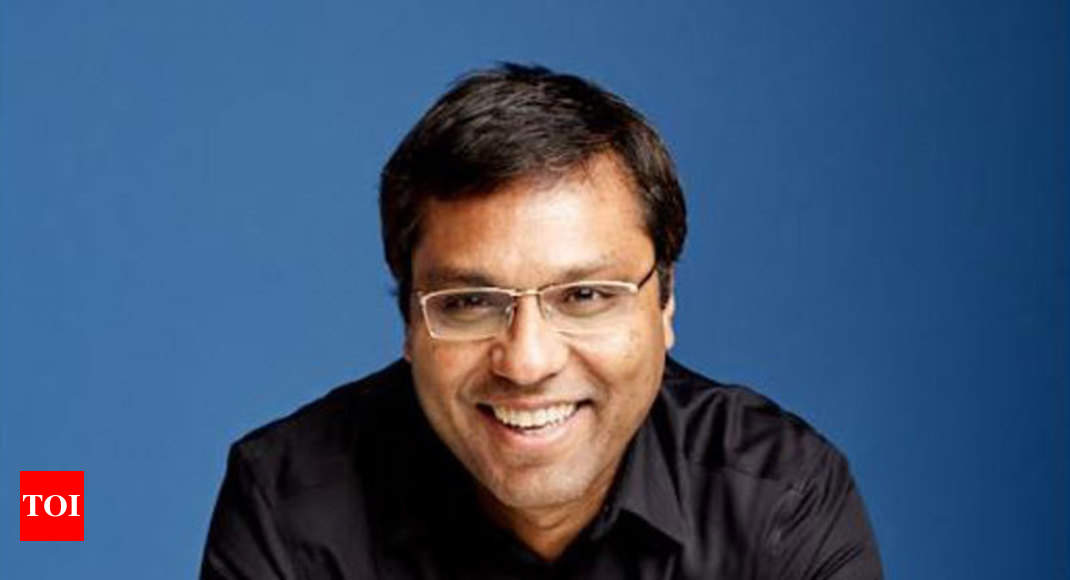 Alexa, who is your creator? "I was invented by Amazon." That's Alexa's normal answer to the question. What she does not reveal is that the person who breathed life into Alexa, who led the technological side of the project almost five years ago, is Rohit Prasad, an engineer from Ranchi, Jharkhand.
Read Also: Good Comes in Small Packages
Prasad, along with his colleague Toni Reid, who focuses on consumer experience, was number 15 on the recode list of 100 people in engineering, business and media 2017.
Jeff Bezos, Susan Fowler, Mark Zuckerberg, Tim Koch, Sundar Pichai, Elon Musk and Satya Nadella were among the 1
4 people in front of him. Recode said that Prasad and Reid had made Alexa a household name.
Star Trek inspired Indian techie to Alexa


India-born Rohit Prasad ranked No. 9 (and Reid No. 10) in the 100 most creative business people of Fast Company in 2017. Fast Company said Prasad and Reid Alexa had become a "category-determining consumer experience".
Prasad still has a family in Ranchi and visits the city once every one and a half years. Last week was one of those visits. On Thursday, he talked to TOI from the capital of Jharkhand for almost an hour. "My father worked for Mecon, my grandfather for HEC (Heavy Engineering Corp), so I have three generations here," he says. He is the one who makes you feel good. "I still follow the Times of India, it's my number one source to understand what's going on in India," was the second line of the conversation. Prasad graduated from DAV High School. He had several offers for engineering, including IIT-Roorkee. He chose Birla Institute of Technology (BIT), Mesra, in Ranchi. "I decided to stay closer to home," he says.
He completed his electronics and communications engineering in 1997 and then went to the Illinois Institute of Technology, USA, for an MS in electrical engineering, where he carried out novel research in low-rate speech coding for wireless applications. His interest in speech recognition probably began.
Read also: How to Build Alexa on the Amazon Echo Device
For the next 14 years, he was with BBN Technologies, an R & D arm of defense company Raytheon. BBN was one of the founding places of ARPANET, a forerunner of the Internet.
It was also one of the leading R & D sites for speech recognition, natural language understanding and machine learning in general, and Prasad was a deputy manager for this business unit, leading a multidisciplinary team of researchers, developers and program managers scaling from government and commercial sponsorship projects.
In 2013, he switched to Amazon to use the same capabilities to revolutionize customer interaction with Amazon products and services.
Two years ago, he was appointed Chief Artillery Intelligence Researcher by Alexa. "The journey was exciting – looking at it five years ago, talking to a device from afar, in the midst of a lot of noise, was just science fiction – we grew up in the Star Trek era, that was the inspiration for us ", he says.
Captain Kirk and the crew issue voice commands such as "Give me Warp Speed" instead of pressing buttons or navigating a menu.
Touch is inefficient, says Prasad. In home automation, if you need to turn on the garage light, you'll need to find your phone, find the app, click on it, find the right light, and then get the result. "That's too many steps, you can just tell Alexa and turn on the garage light."
According to Prasad, the project involved four major challenges. First, the system must recognize language. Second, once it has recognized the language, it has to be understood as meaning the words or what is called the understanding of the natural language. Third, it must have enough resources to implement the user's command. And four, the skills need to get better every day, understanding the context of the user to give the best result.
Prasad says the turning point for Alexa came in 2015, when Amazon allowed third-party developers to build abilities for Alexa and integrate the voice service into their apps or devices.
Suddenly Alexa could perform countless tasks and be present everywhere. Amazon's market share for smart home speakers – where Google Home is potentially huge – is estimated by some to be 76%.
What uses Alexa most? Music is the most popular – she asks Alexa to sing that way and that. In homes with smart devices, Alexa is used a lot to turn on lights and switch shows on TV. "My personal favorite, having a family in India and being in the US, is communicating via the Alexa app – making a video call, going to my mother's kitchen or traveling home to my children" Says Prasad. The latter is a feature that works like an intercom between those who have Alexa devices.
Alexa's start in India was the fourth after the US, UK and Germany. And Prasad admits that India is the biggest challenge. Wide variety of accents, languages ​​and mixed languages. "People ask Alexa, 'Weather Kya Hai' (what's the weather like) There's a lot of this mixed language people say names like Amitabh Bachchan are very different."
Prasad says that Alexa does a lot of it pretty effectively today, but says it will get better as it learns from more interactions. He is especially happy with the way Alexa speaks. "It's very Indian, the accent is very neutral, it must sound pleasant to a Tamil speaker, a Bengali speaker, a Kannada speaker, it should not sound weird, and we've achieved that," he says.
His current focus is on improving Alexa's core intelligence, enabling ambiguous commands and coping with complex tasks such as vacation planning. "Then it will be much more human," he says.
And yes, in India he has to deal with the frequent use of the Hindi word "Achcha". It often sounds like Alexa that it tends to arouse Alexa when someone uses the word. "We have taken steps to make Alexa aware of the difference," says Prasad.

Source link