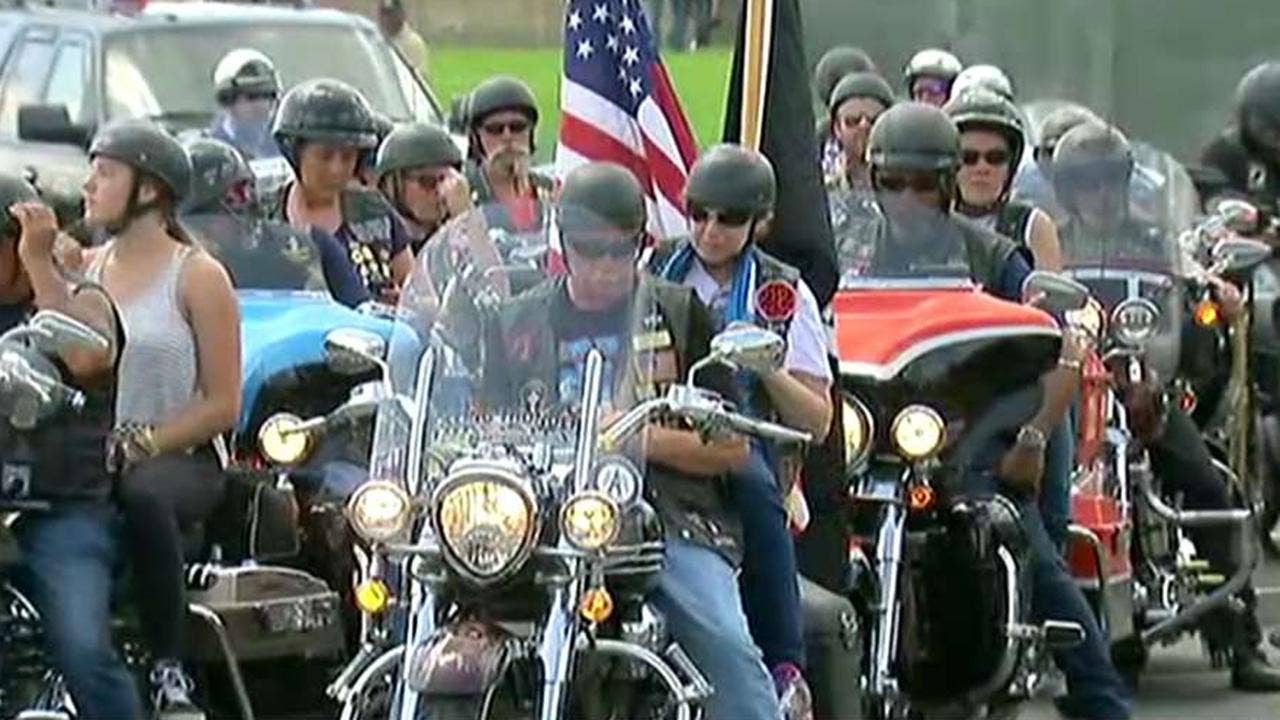 A Memorial Day Weekend tradition in the capital made a lot of noise – all in honor of America's veterans and fallen troops.
More than a million motorcyclists and spectators from across the country participated in the non-profit Rolling Thunder's Ride for Freedom, according to estimates. The ride, past many of Washington's military memorials, also aims to draw attention to the missing troops and to the struggles of current veterinarians.
It was the 31st such ride, Fox 5. Rolling Thunder's original goal: to make so much noise that lawmakers could not ignore it.
President Trump certainly did not do it. "Fantastic to have 400,000 GREAT MEN & WOMEN of Rolling Thunder in D.C. who show their patriotism, they love our country, they love our flag, they stand for our national anthem!" Tweeted
Arting Muller, executive director of Rolling Thunder, told Fox News that too many veterans of America still feel left behind after they've cared for their land. "These men and women have fought for the rights of us all so that we can live freely as we do."
The drive went from the Pentagon to West Potomac Park.
Rolling Thunder aims to educate the public that many American prisoners of war have lingered after all previous wars and helped correct the past and prevent future veterans from becoming prisoners of war who are missing. " it in the guideline.
Fox News & # 39; Garrett Tenney in Washington has contributed to this review.
Click for more of Fox 5.