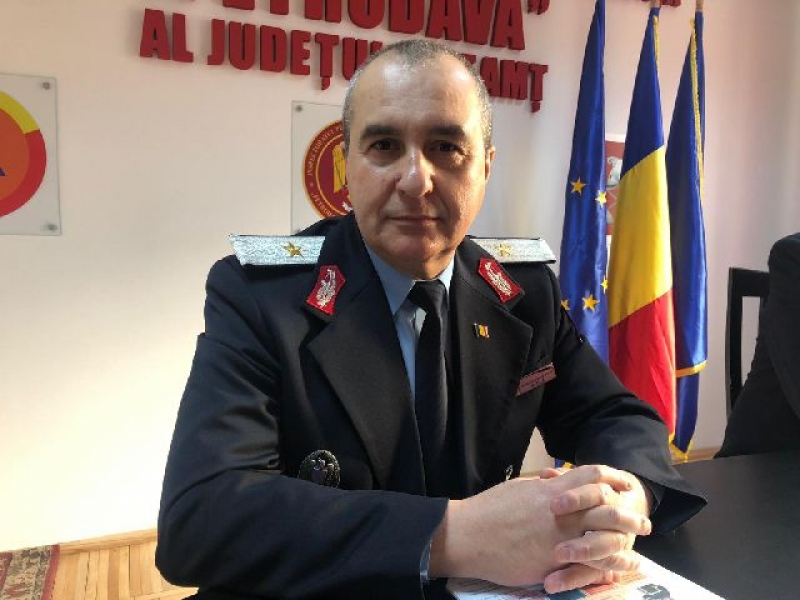 Brigadier General Ioan Nițică, chief inspector of ISU Neamț, died of an incurable disease on Friday evening. "As of tonight, our commander, Brigadier General Ioan Nițică, will oversee the activities of the German rescuers from the sky," was ISU Neamț's announcement.
He was injured at the balance sheet meeting earlier this year. On January 30, 2020, he was transferred to the Intensive Anesthesia Department of the Iasi Emergency Hospital, and after examinations, he was found to have leukemia.
Also read: Cozmin Gușă: Iohannis is destabilized! He would no longer have judgment and the ability to serve as president
Since then, General Ioan Nițică has undergone specific treatment, but unfortunately the disease died. His son found him sluggish on Friday night and called an ambulance, but the resuscitation maneuvers were unsuccessful. On September 1
8, Ioan Nițică would have been 59 years old.
With half of his career in the Ministry of National Defense and half in the Ministry of Administration and Home Affairs, General Ioan Niţică was awarded the "Masculinity and Faith" order in 2015. The award was granted by a decree signed by President Klaus Iohannis as a sign of appreciation for the remarkable results of the professional activity and the high level of professionalism in performing the tasks entrusted to him.