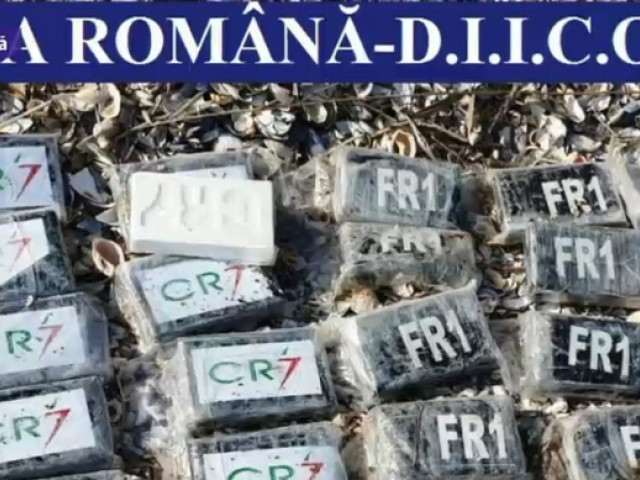 The waves of the Black Sea do not bring algae to shore today, but … cocaine. The Romanian Sea is the site of the largest operation in the history of Romanian police: 300 lawmakers, 14 Coast Guard ships, gendarmes and 12 divers examine 90 kilometers of the beach after more narcotic packages have been brought ashore. The authorities believe that a new boat near the coast would have failed to reach high-purity cocaine packs. Policemen also issued a warning: Do not open packages! Call the police immediately!
The Coastal Alert was given before sunrise. Several risky packages appeared on the beaches of Navodari and Mamaia . 300 officials were mobilized immediately.
Georgian Dragan, IGPR spokesman: "Drugs were also found at sea, making this operation of the Support benefited two helicopters inside the MIA and 14 boats from the Border Pole. Today's searches also used divers. "
Two Ministry of Interior helicopters carefully inspected at least 90 kilometers from the beach. And not only that. They expanded their searches in front of the Black Sea.
There was general mobilization in the units of the Coast Guard – 14 ships went to sea.
Eight Boy Scouts of the SIAS and four Coast Guard teams are trying to locate a boat full of drug packages that have sunk into the sea.
At the same time, 200 policemen and gendarmes searched the beach in search of suspicious packages.
The 300 police, prosecutors, border guards and gendarmes controlled more than 90 kilometers of coastline. This is almost half of the Romanian coast.
Policemen counseled those walking along the beach and finding suspicious parcels to announce the police.
Georgian Dragan, the IGPR spokesman: Do not open the packages found on the beach, notify the nearest police officer immediately or call 112. Just because these drugs have a high concentration of over 90 percent and can pose a threat to the lives and integrity of people.
Cocaine found Friday night on coastal beaches would fail on the beach between Sulina and Sfantu Gheorghe in the Danube Delta at the end of March, when 800 kg of pure cocaine were found in a boat and carefully packaged and packaged in life-saving garments Their price on the black market was 300 million euros, and just a few days ago another 500 pounds appeared on the beach.
Tags:
drugs

cocaine

the cocaine survey

cocaine police

Source link