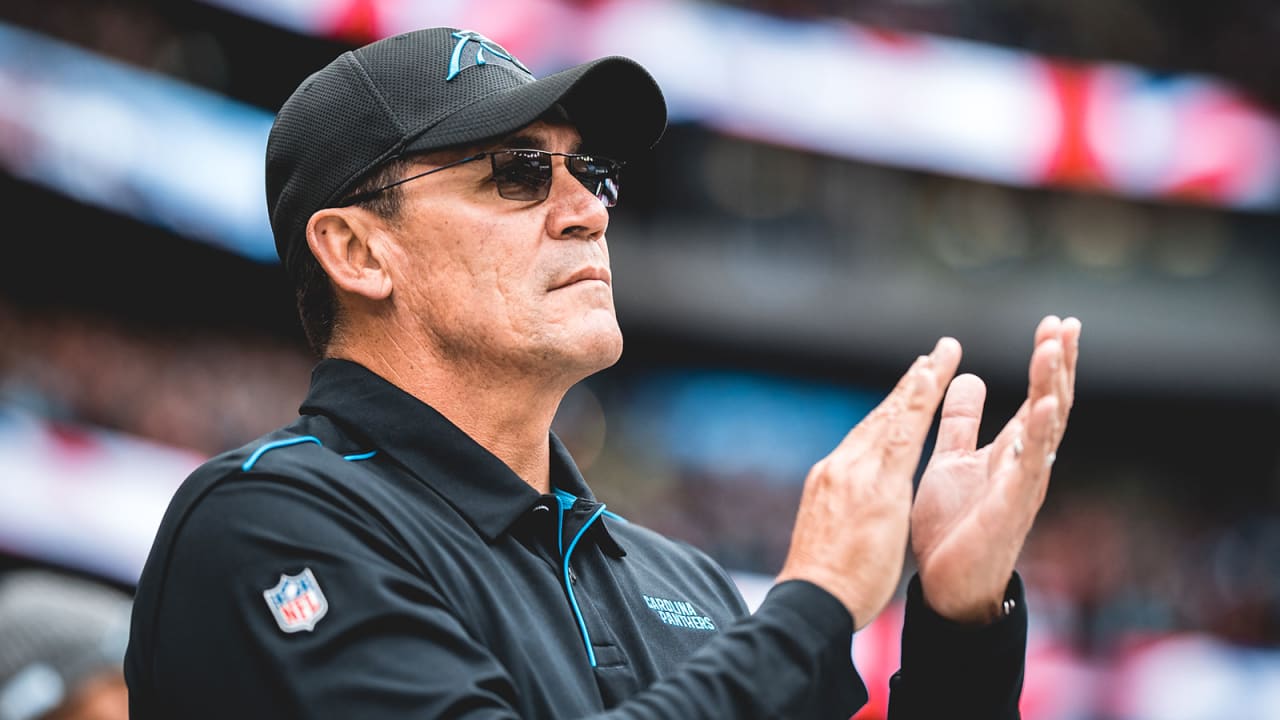 CHARLOTTE – With numerous reports and opinions about the possible return of quarterback Cam Newton, head coach Ron Rivera made a strong message on Tuesday morning when he met with the media.
"The problem is, Cam has" He was there to assist his teammates. He was nearby, "said Rivera." When we met, the first time we met and talked about it, we said to him, 'Hey, we're not going to put pressure on you. We'll hold on, hold down the fort, and our boys will play it. "So until he's 100 percent ready to roll, we will not talk to him, he did everything we asked, the people who are," Well, why was not he there? "We just do not want him standing on the sideline for four and a half hours for no reason, that's the unjust thing about it." We did not want to take him for eight and a half hours, nine hours of flight.
"I think people need to understand that young man has done everything we asked. I try to stay true to what I told him. We will not put that kind of pressure on him. So, until we have confirmed it with our doctors and such things, we will continue to do what we do. "
Rivera knows that Newton is determined to return there, but it is important that he takes his time and fully recovers."
"So, as we sat down, I talked to him and told him:" # 39; You know, Cam, when it's time. And you really are the only one who knows. "Well, we will continue from there and focus on the present at the end of the day."
Source link