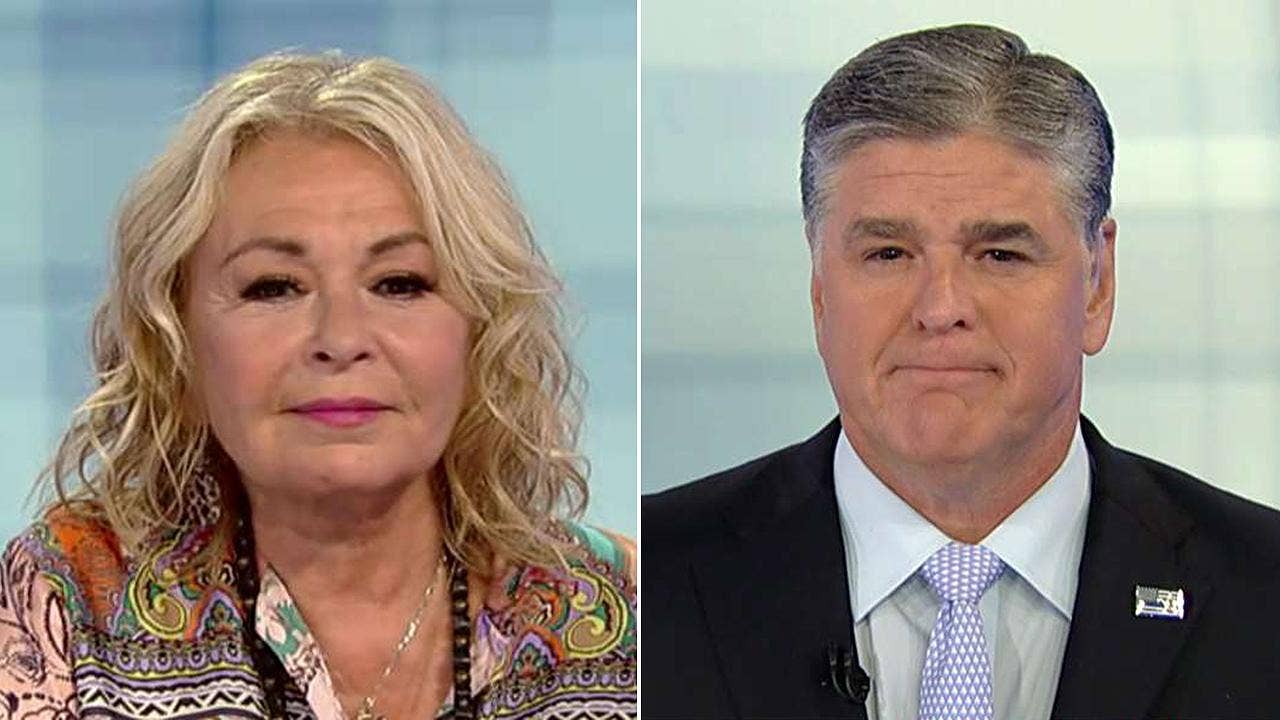 Roseanne Barr, the intriguing TV star whose eponymous show was canceled after she tweeted racist feelings about a former government official, said on Thursday night she was not a racist.
In their first national television interview since the scandal, Barr told Sean Hannity of Fox News that she was "so sad that people thought their tweets about Valerie Jarrett were" racist. "
VALERIE JARRETT ROSEANNE BARR & # 39 ; TWEETS CANCELED: "ROSANNEE WHO?"
"I've apologized. It's been two months," said Barr. "I feel like I've apologized and explained and forgiveness asked for and paid compensation, this is part of my religion. "
Barr made headlines after tweeting in May that Jarrett, who is African-American and was born in Iran as if the" Muslim Brotherhood and the Planet of Monkeys a Baby. "
The TV star followed Jarret and "all Americans … for a bad joke about their politics and their looks" (19659009). ABC was subsequently canceled the namesake show hours later, with ABC Entertainment President Channing Dungey referring to Barr's remarks as "despicable, repugnant and incompatible with our values."
ABC POSTS "ROSEANNE" TO BARR & RACIST TWEET
Barr on Thursday evening said she "made a mistake, it cost me my life's work."
"I was so sad and so sad that everyone thinks of me," Barr told Hannity. "I never wanted to hurt anyone or say anything negative about a whole race of people."
Barr turned directly to Jarrett and apologized for the tweets that advocated a broader dialogue on race relations. "We have to talk about race and everything connected with it," she said.
She also claimed that her contract with ABC protected her from any mistakes she might make. Barr claimed that she had 24 hours to correct a mistake, adding that she wanted to do media appearances to explain her tweets, but that the network did not allow her to.
Barr said that although she could have legally resisted the shootout, she felt she was leaving the show as part of her "reward" and that she was closing her staff to join ABC's spin-off The Conners. [19659005] In a wide-ranging interview, Barr also told Hannity that her infamous performance of the 1990's "Star-Spangled Banner", in which she shrieked the song, crinkled her fork and spat on the floor, was a mistake.
what that stupid jug told me, "she said," Never take comedy from a pitcher. "