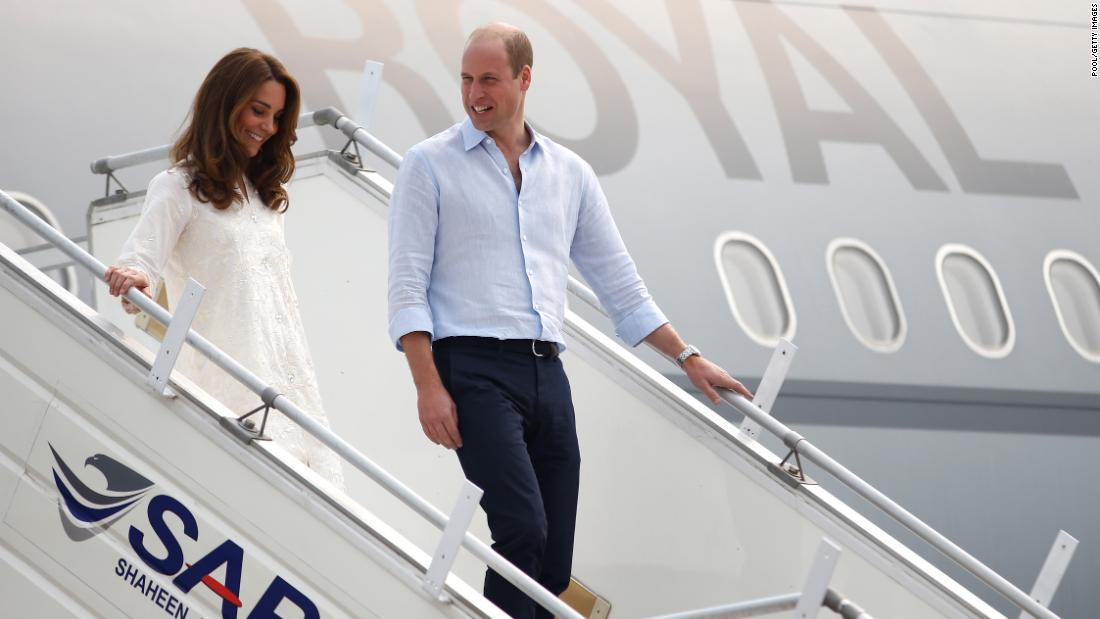 The royal couple – and around 40 members of the traveling media – returned to Islamabad with the converted RAF Voyager after a day of engagements in Lahore when they were involved in a severe thunderstorm.
Prince William and his wife Kate are on a five-day official visit to the country.
The trip, which would have taken about 26 minutes, seemed pretty routine at first, but as she moved closer to Islamabad, lightning flashed on both sides of the plane. In bad weather in the area, the captain announced that the plane would be circling while waiting for a gap in the weather system, the CNN journalists.
When an hour later was finally flown, violent turbulence shook the plane and the plane broke off its attempted landing. The pilot later attempted a second departure at another airport, but the turbulence was again too great and the decision to return to Lahore was made.
The Airbus A330 ended up in the air for nearly two hours. The aircraft was rebuilt by the British Royal Air Force to facilitate VIP transports for government officials and the royal family.
Despite the rocky end of the day, the Duke – a former ambulance driver – was in a good mood and went to the back of the plane after landing to see journalists. There he joked that he had flown the plane.
William added that he and Kate are doing well.
The Duke and Duchess had spent the day in Lahore visiting, among others, a charity helping orphans, visiting a cancer hospital and joining a cricket match.
Source link