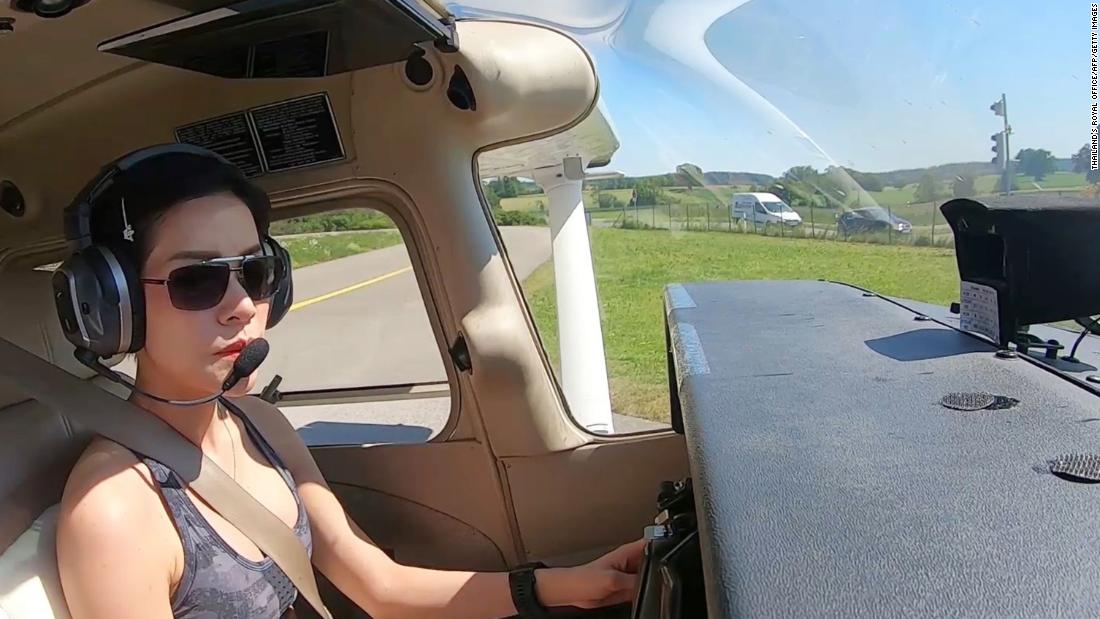 The images displayed by the Royal Thai Household depict Major General Sineenat Wongvajirapakdi, 34, who wears combat suits, flies a jet and aims a gun at a shooting range.
King Maha Vajiralongkorn awarded Sineenat the title of "Chao Khun Phra," or royal noblewoman, on July 28, his 66th birthday. She is the first woman in nearly a century to achieve this rank.
The undated, action-packed photos show the former army nurse who served in the king's royal bodyguard in a series of settings. In one photo she wears a parachute and stands in a military plane, while other pictures show her on more traditional photos for a royal aristocracy sitting beside the king in Thai formal dress.
In one shot, Sineenat and Vajiralongkorn wear military clothes and hold the king's royal poodle. In another case, the two wear casual clothes and laugh in a natural way.
The images were so well received that the website of the Thai Palace crashed after its publication due to traffic, Reuters reported.
A biography published with the images states that Sineenat was born on January 26, 1985 in the northern Thai province of Nan. She graduated from Army Nursing College in 2008 and spent time in military entertainment classes in jungle warfare and pilot warfare Thai PBS.
The images give a rare glimpse into the private life of a high-ranking member of the royal household – strict majesty prohibits the insult or slander of the monarchy and imposes a prison term of up to 15 years every count.
Because of these restrictions, the media-including CNN-can only report certain details about high-ranking members of the royal family.
Two years after the death of his father, King Bhumibol Adulyadej, Vajiralongkorn was crowned king in May in a lavish three-day festival.
Days before the coronation, the king announced that he had married General Suthida Vajiralongkorn Na Ayudhya and declared her queen.
Queen Suthida has been a feature of the royal household for years. In 2016, she was promoted to general by Vajiralongkorn and a year later appointed Deputy Commander of the Royal Guard.
Source link