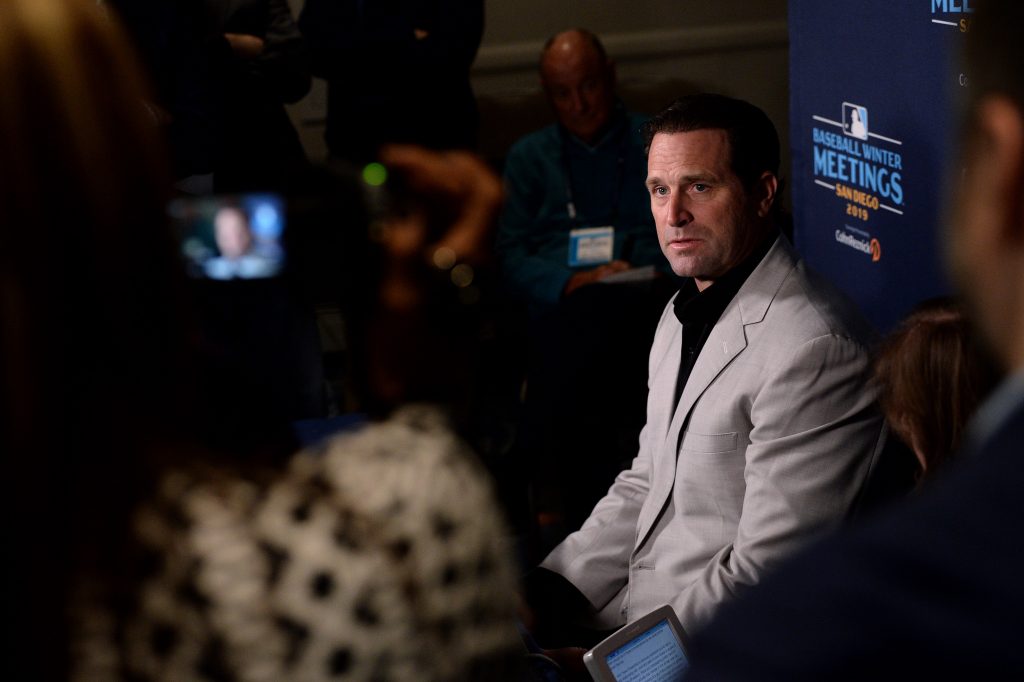 With positive corona virus tests that dominate baseball training camp news, Mike Matheny told reporters (including MLB.com's Jeffrey Flanagan) on Saturday that he also signed COVID-19 "about a month ago. The Royals manager said he was fully recovered, but not without some symptoms.
"We had a positive family member test, so we knew it before the test because we were exposed, so my wife and I took off and we just quarantined both of us"Said Matheny."And it was exactly as they said it could happen, about three days [after exposure]I started to feel it. But we were deep and quarantined and kept away from people and it was running. Fortunately, I was tested with the right antibody and am now looking forward to donating some plasma to help as best we can. "
Due to the unpredictable nature of the virus, Matheny said to his wife Kristin:never had any symptoms and was never tested positive, "Even though the couple stayed together during the quarantine period. Now Matheny is in the Royals training camp to prepare (after a few months delay) for his first season as a skipper from Kansas City.
While it is certainly good news that the Mathenys have a clean health certificate, the specter of COVID-1
9 remains in every team in the league, including the Royals. That was announced yesterday
Salvador Perez
was quarantined after a positive corona virus test, and the club announced on Friday that longtime coach Rusty Kuntz would not be training first base in the coming season.
65-year-old Kuntz is at higher risk of COVID-19 due to his age, and GM Dayton Moore found that the large amount of travel associated with belonging to a baseball team also poses an additional risk. Instead, Kuntz will remain based outside of Kansas City and Matheny will continue to offer coaching and advice from a safer distance from a Kauffman Stadium suite.
Damon Hollins will change from his role as outfield / base running coordinator in the minor league and take over the position of the first base coach for Kuntz, who only returned to this position last season. Kuntz previously worked as the Royals' first base coach from 2008-10 and 2012-17 and spent the last two seasons as Moore's special assistant.
Source link