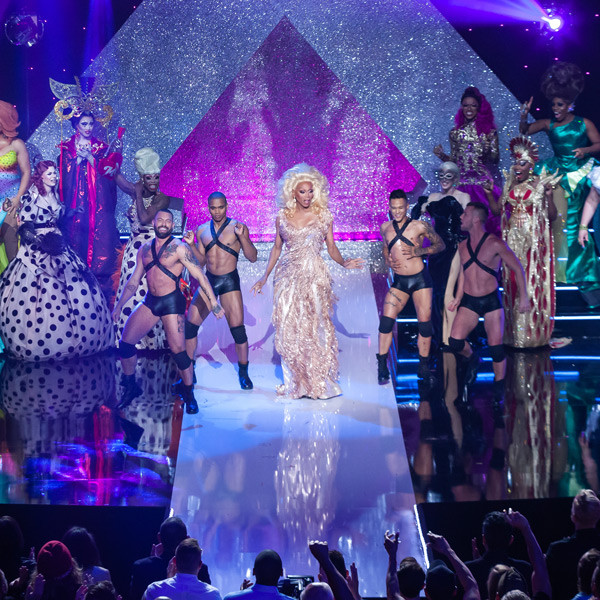 This is a wrap, squirrel friends!

With the culmination of the last aquariums at the 10th season finale of RuPaul's Drag Race it's time to officially close the book after another disgusting season. But before we say goodbye, we have to talk about this finale, because, honey, what you see is not always the truth. (OK, it's not that serious, but who should we get a solid Tatianna reference?)

E! News was in the theater at the Ace Hotel in downtown Los Angeles as RuPaul gathered all of her 1

0th season queens for a final lip sync Eleganza Extravaganza back a few weeks ago and much like what you see on your TV saw, It was an epic evening of entertainment. But there are a few things about the procedure that you only learn when they are published in the audience. So, let's shed the tea, shall we?
The first things first, the night of taping is loooooong. This one and a half hours do you watch on TV? It takes about five or six hours of filming to get all the footage. And as part of the audience, you never have to allow your energy to fade or waver, even if you look at the movie for the second time at the same time as it did the first season of the mega-mix lip-sync interplay between the two and the 10th season of the queens. They clap and wave their fingers and cheer as if it were the first time you saw it. These are the rules.
And those one or two minutes of interviews between Mama Ru and each of her last four? Each of them goes on for at least 15 minutes, with long-winded answers begging to be reduced to a few seconds of television.
As for the real reason why we were all there, these sudden death lip syncs, there are no tricks, no second take, no do-over. But in reality they are really hard to capture. For example, most of us in the audience were so focused on Asia O'Hara 's shocking butterfly failed during her contention with Jan Jackson's is "Nasty" that we had no idea how well Kameron actually played until she saw it on TV last night. At least this author does not. (And if you thought that it would be awkward to see Asia's stunt so terribly wrong, watching the crew as they tried to clean the stage when they saw with a frightened smile on their face was ten times more brutal.) If so Three Queens are involved, as was the case with the last lip-sync for the Crown between Kameron, Aquaria, and Eureka forget it. You just have to choose which ones you want to see and stay with them, because there was so much going on on this stage that it was impossible to see everything.
And if you think Mama Ru actually shows who's going to win a theater full of rabid fans who just want to jump on Reddit and ruin the whole thing, think again. Aquarias coronation was not the only one filmed that night. Each potential winner films his crowning moment, which means that we watch and applaud as if they have won three different times. And then the finalists, like the rest of us, wait to find out which one of them has actually won, and learn the truth when they see what possible outcome Ru and the producers are going to face by the end of the episode. How is that for TV magic?
But most of the time they do not say how unbelievably fun it is. Sure, it's a moody long night full of setbacks, readmissions and waiting – and turns into a whole new look time people – but it's also one of the purest celebrations of a community that has not always existed easiest time is accepted in this country. The deafening roar as RuPaul first set foot on the stage, the shared ecstatic response as Monique Heart cut off so hard during the mega-mix performance that her wig literally broke away, even the collective panic we observed, as Asia's hopes of winning faster fall faster than the butterflies hidden in their costume – watching everything on TV will never do it justice. It's a beautiful evening of fellowship, compassion, and some of the most disgusting resistance you've ever seen in your life.
RuPaul's Drag Race will return to VH1 for season 11.