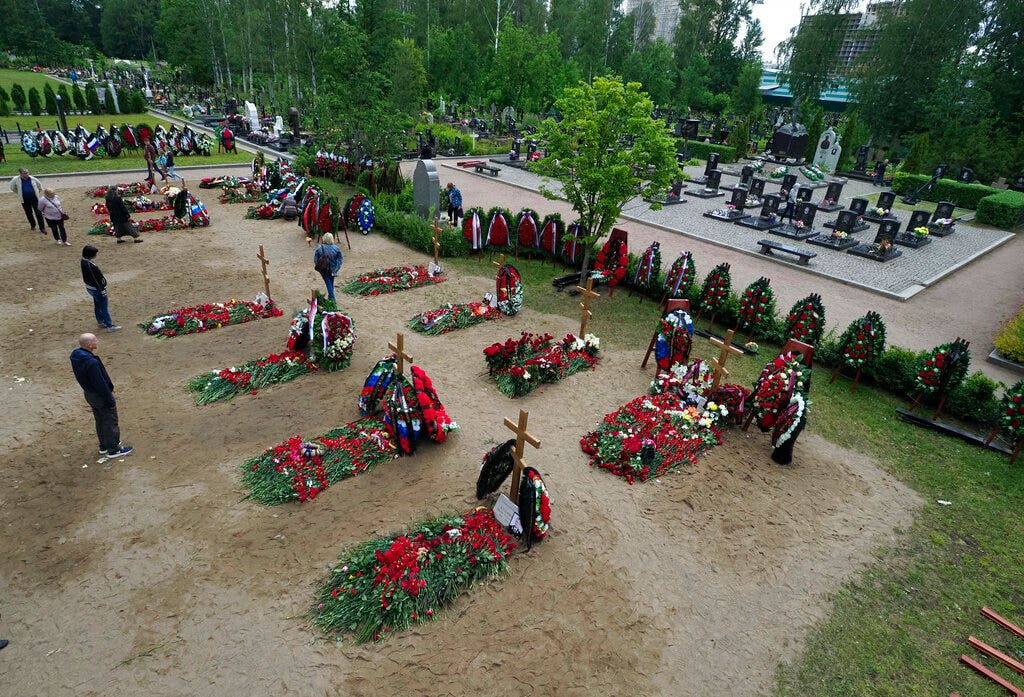 The 14 Russian seamen who died in a fire on a Marine research submarine earlier this week were buried in St. Petersburg on Saturday.
The sailors were killed in the blaze on the unnamed submarine of the Barents Sea on Monday. Officials hid details of the tragedy, citing the utmost secrecy of the ship's mission.
The Department of Defense said sailors had been killed by toxic fumes. Some others survived the fire, but the military did not say how many. Officials did not call the nuclear-powered ship, but Russian media reported it was Russia's most secret submersible, the Losharik.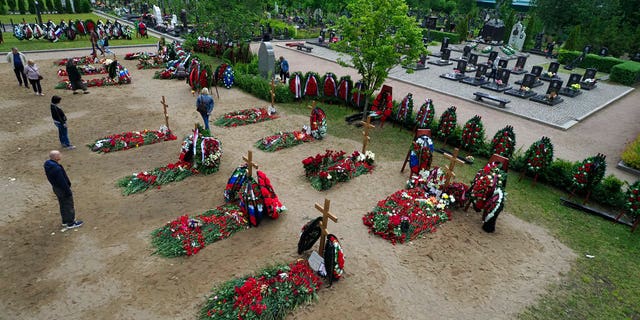 KREMLIN denies the disclosure of details of a fatal Russian submarine fire and declares it to be the "state secret"
military. The media were not allowed to attend a vigil at the local church or attend the funeral attended by senior military officials and naval officers] A Russian naval officer paid his last respects to the grave of Captain Vladimir Sukhinichev, one of the 14 deceased crew members. "/>