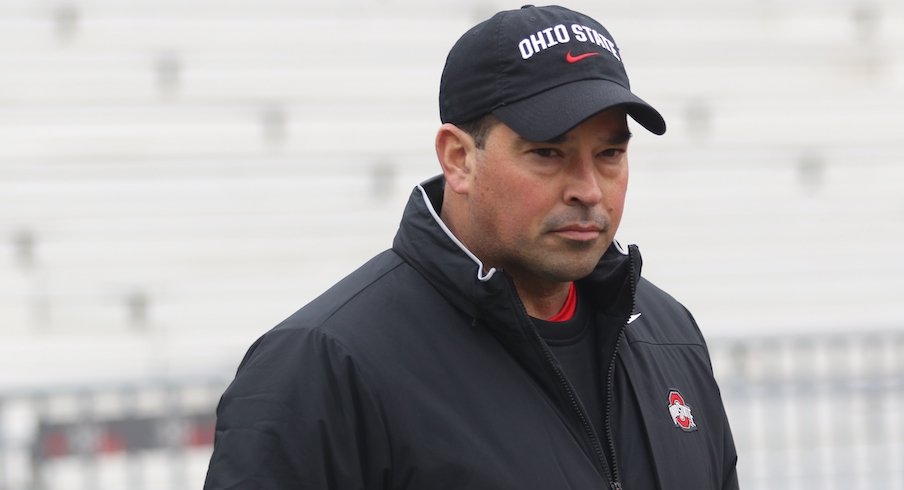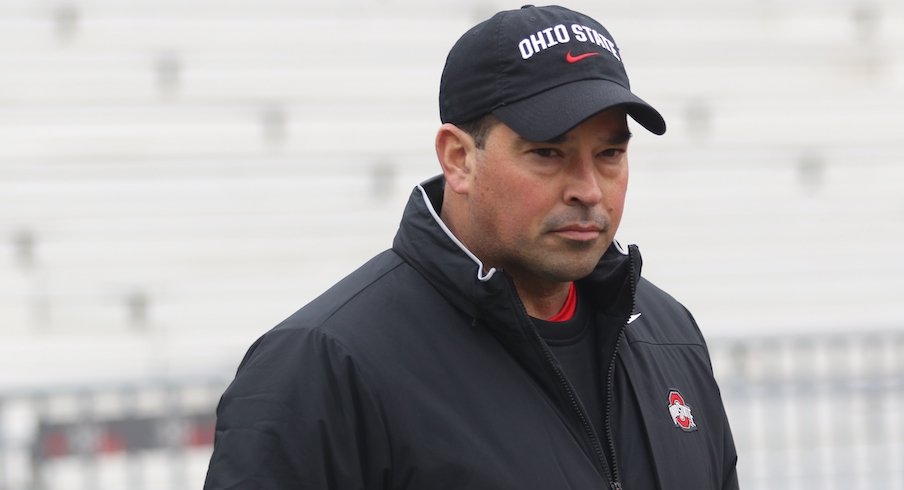 After Ohio's 56-21 win over Rutgers on Saturday and one of the biggest games of the year against Penn State this week, Ryan Day had its typical Monday evening gig at Ohio's IMG Sports Network's Buckeye Roundtable Show summarizes the Buckeyes' last win and looks back on Saturday's game.
The Ohio head coach praised the performance of both the offensive and defending the Buckeyes against the Scarlet Knights, justified his intention to hold Justin Fields and the starters in the second half, and looked to this week's game against the Nittany Lions, a high stakes showdown on Saturday afternoon at Ohio Stadium that decides who will win the Big Ten East this year.
A brief summary of what Day had to say:
On Justin Fields' # 305-yard performance with four touchdown passes against Rutgers: "I think he played well in the last few weeks … I thought he threw the ball, he has one Some nice steps have been taken. (passport) protection I think the recipients are being opened, it will only be more difficult to move forward in the coming weeks. "
Day noted that if you combine the 305-yard performance with four touchdowns against Rutgers with its 200-yard performance with three touchdowns against Maryland, this would only be a great game.
At the Buckeyes 'two defensive takeaways in Rutgers' first two possessions: "Every time you can make such early sales, it's huge … It's going to get bigger in these (upcoming) games. "
About Pete Werner: "His versatility is excellent, he can do many things, he is very athletic, so he can do many things in reporting, he can play man, he can play zone, he diagnoses games well a man to trust in. He does a really good job of being consistent and making sure he's prepared for every game. "
Day said he wanted to keep his players healthy, but he also did not want to take the starters out of the game too early to possibly be able to bring these players back into the game. On Saturday, Day felt that the state of Ohio needed one more point to improve its 28-point lead. Therefore, Fields and the rest of the attacking star played the first ball possession of the second half. "It's easy to reconsider when things go wrong, but you do the best you can."
About Penn State: "Very well trained again. (Defensive coordinator) Brent Pry does a really good job year after year, they've got us seizures, they're doing a good job, they've got a playmaker on offense. (Wide Receiver KJ) Hamler and (Jahan) Dotson and (Quarterback Sean) Clifford, (Tight End Pat) Free-spirits. They have good players and (offensive coordinator) Ricky Rahne does a good job on offense good systems and coaching. "
1th opponent in the 2019 season
In the weather forecast from Saturday, the potential snow and rain demands: "I try not to focus too much on it, especially at the beginning of the week, because we know that this is changing." Day said the Buckeyes look at it more often when they're on Wednesday or Thursday, but since the forecast often changes between Monday and Saturday, they can not worry anymore. "What I usually experience is what's on Monday, it usually changes when you arrive on Saturday anyway, so we have enough things we can discuss right now, and we'll leave that in the background."
Source link