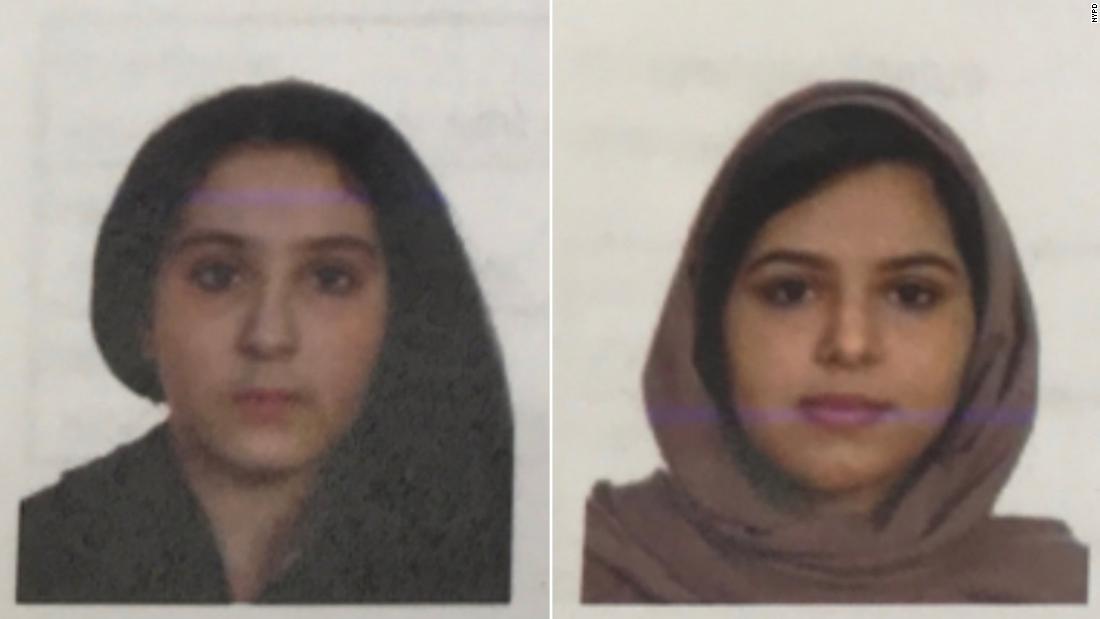 Rotana Farea, 23, and Tala Farea, 16, were Saudi citizens and lived two to three years in the United States.
"Today, my office noted that the death of the Farea sisters was the result of" suicide, in which the young women banded together before descending into the Hudson River, "chief physician Dr. Barbara Sampson said in a Tuesday Declaration.
The bodies of Women were found on the banks of the Hudson River on the afternoon of October 24, in an area where "you would essentially go directly into the water," chief of the New York City Police Department Detective Dermot Shea said at a November press conference.
They wore similar black leggings and fur-lined jackets, and Shea said that they were taped at the waist in a fashion that "should hold them together," but was not meant to hold them back.
The Corpses were identified as sisters on October 27.
They said they would rather do harm or kill themselves instead of returning to Saudi Arabia, investigators said in the investigation. They lived in a lodging facility in Fairfax, Virginia, Shea said.
They were last seen on August 24 in Fairfax.
A Saudi official The reports denied that Saudi Arabia had ordered the US-based sisters and their mother to return to the country. It is unclear whether the sisters in the US have applied for asylum, but a Saudi official told CNN that their mother was asked to leave because of her immigration status. Al-Qunun from Saudi Arabia has the Kingdom's guardianship laws restricting many aspects of women's lives, placed under international control.
Qunun was granted asylum in Canada after she arrived in Thailand and documented her suffering on social media, drawing her attention worldwide to her case.