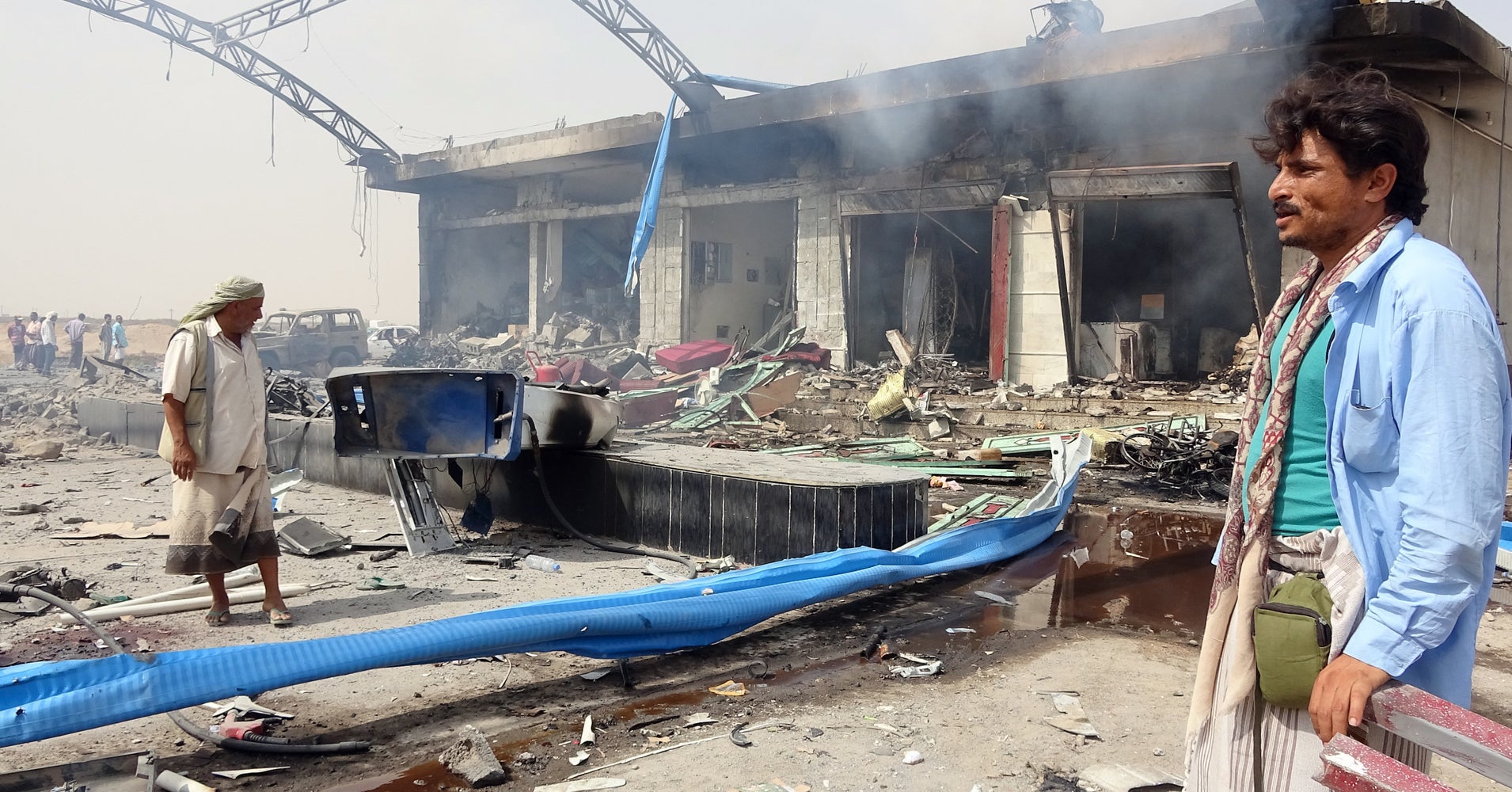 DUBAI (Reuters) – Air strikes by a Saudi-led military coalition killed at least 20 people who attended a wedding in a village in northwestern Yemen on Sunday, residents and medical sources said.
The Head of Al Jumhouri Hospital In Hajjah, Reuters telephoned that the hospital received 40 bodies, most of them were torn to pieces, and 46 people were injured in air strikes, including 30 children.
Residents and doctors told Reuters 20 people who attended the ceremony were killed and at least 30 injured.
"We take this report very seriously and it is being studied extensively, as are all reports of this kind," said a spokesman for the Saudi Arabia-led coalition with Reuters.
Residents of a village called Taiba elsewhere in the province told Reuters that a separate air raid on Sunday night killed a four-member family in their home.
Western-backed Alliance has been fighting the Houthi armed movement that controls the area and much of northern Yemen for three years,
It has launched thousands of air strikes in a campaign to rebuild the internationally recognized government. Strikes have killed hundreds of civilians in hospitals, schools and markets.
Al-Masirah, the broadcaster of the armed Houthi movement that controls the area and much of northern Yemen, said on its Twitter account that 33 people had been killed and 55 wounded.
The coalition says it is not targeted at civilians and has set up an investigative committee for alleged mass-air strikes that have largely freed the coalition from all guilt.
The Yemen war has killed more than 1
0,000 people, displaced more than 2 million and pushed the country to the brink of famine, according to the United Nations.
(Composing Ghaida Ghantous, Editing Matthew Mpoke Bigg)