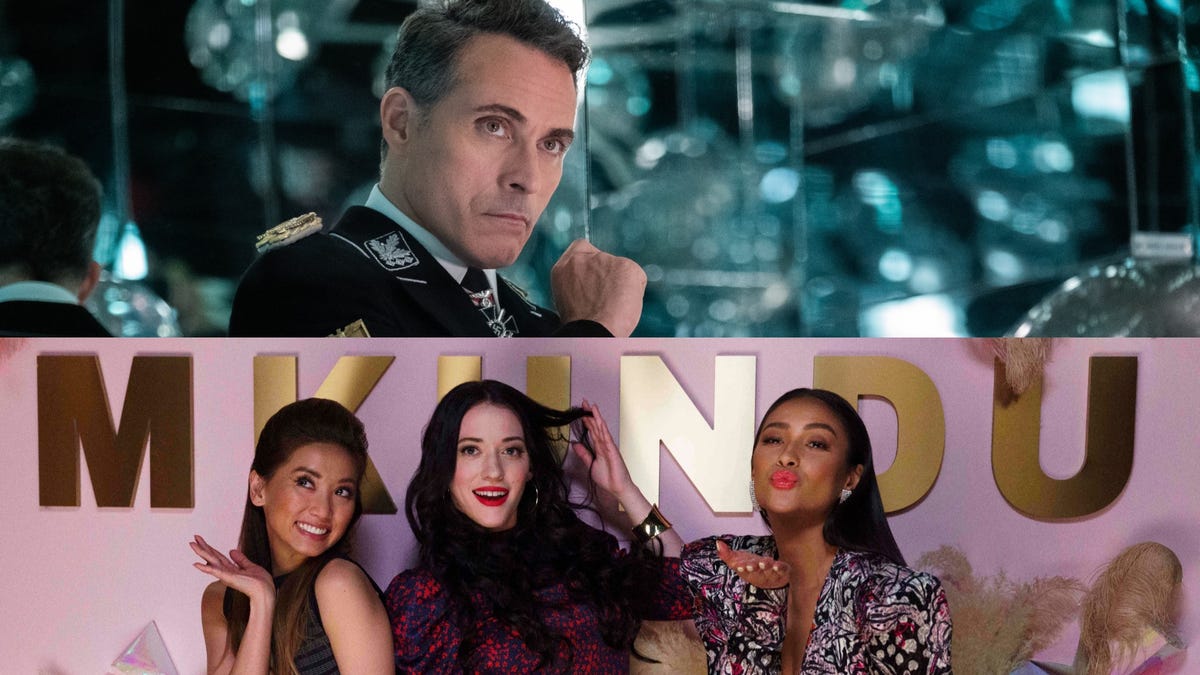 Here's what happened in the world of television for Friday, November 15th and Saturday, November 16th. All times are eastern.
---
Top pick
The Man in the High Castle (Amazon, Friday, 3:01 pm, premiere of last season): We have a good feel for the final season of the alternate drama about the story of Amazon. Here is a brief excerpt from Scott Von Doviak's Season Review, which you can later see in full:
It is true that The Man in the High Castle has finally become the show it should be But it's also true that the fourth and final season is a bit too late. However, if you stayed at the show all the time, this is your reward: a conclusion that is thematically rich, often exciting and as satisfying as the conclusion of the series, as you might hope in the given circumstances.
Let's take a look at the portal The Bye World and see what happens next.
Regular Reporting
The Mandalorian (Disney +, Friday, 3:01

pm)
Saturday Night Live (NBC, Saturday, 11:29 pm): Host and musical guest Harry Styles
Wildcards
Dollface (Hulu, Friday, 3:01 pm, complete first season): It's ours Believing that there can never be too many TV shows dealing with Girlfriends, but Jordan Weiss's Dollface does not benefit from being part of a conversation that contains outstanding results such as Insecure [19659014] Broad City and his colleague Hulu [19659014] Pen15 . Kat Dennings plays Jules, a web designer whose separation from Jeremy (Connor Hines) deprives her of more than most others – she has no place to live, no social life, no identity of her own. Jules sets off rediscovering with the friends she banished from her life when she was with Jeremy: Madison (Brenda Song), an ambitious publicist, and Stella (Shay Mitchell), a gig of the gig economy. It is a fascinating premise to deal with the difficulties and joys of adult friendship, yet Dollface never looks beyond the surface. The entire show seems to have been run through an Instagram filter. Despite the archetypes they depict – Jules is the seeker, Madison the type A, and Stella the free spirit – the characters are not very different. The humor is very broad (and slightly reducing), with jokes about women praying at the altar of bottomless mimosas, and there are few real insights into the work that requires the most years of friendships. Dennings, Song and Mitchell are such a great trio that one wishes they had more to do here than just a goop parody and veganism gags. To put it in terms that the show might use, Dollface is very 😑. [Danette Chavez]
Klaus (Netflix, Friday, 3:01 am): If you woke up this morning and felt you needed an animated source story for Santa Claus in a postman with I'm not in the mood to cough the dough to buy it. Santa Claus is coming to town about Vudu or whatever. Netflix has secured you. Klaus written and directed by Despicable Me co-creator Sergio Pablos, plays the voices of Jason Schwartzman, J.K. Among others Simmons, Rashida Jones and Joan Cusack.
Source link