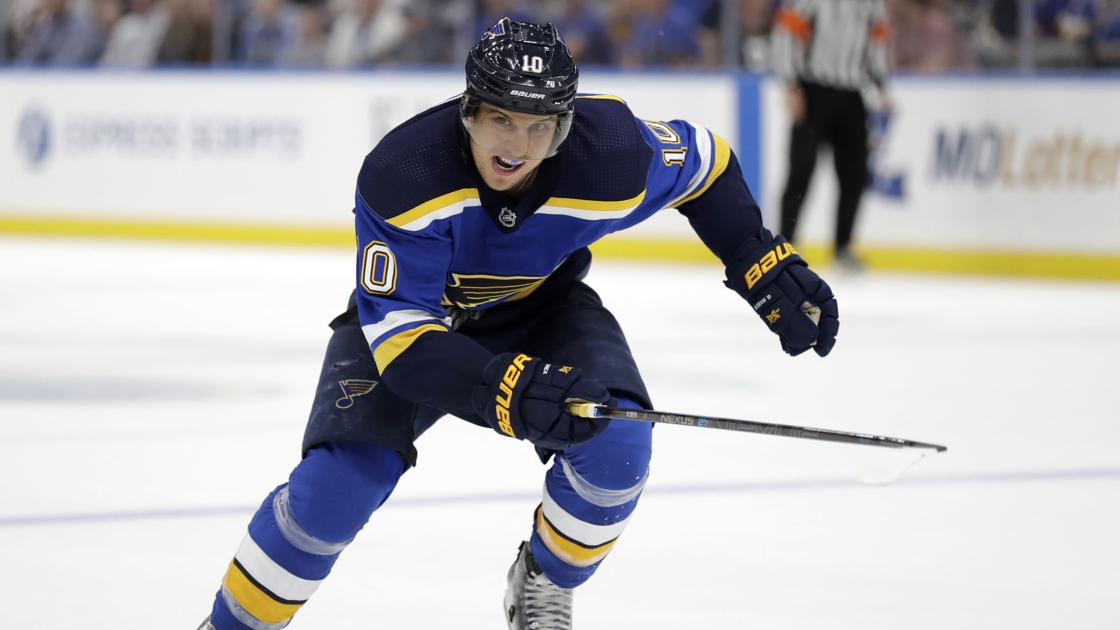 At the beginning of the training camp this year, General Manager Doug Armstrong said he had no problems negotiating contracts in the season. He was not kidding.
Just a game in the regular season, the Blues announced Friday morning that they had agreed to an eight-year contract extension of $ 52 million for striker Brayden Schenn. Schenn pays an average of 6.5 million US dollars per year and keeps him under contract until 2028.
As of the 2020/21
season, the Schenn deal will pay an annual salary of $ 8 million, $ 8 million, $ 5.2 million, and $ 8 million, $ 8 million, $ 6.5 Million, $ 4.3 million and $ 4 million over the contract, per Pierre LeBrun of The Sports Network (@pierrevlebrun).
He will play under his old contract this season, which is $ 5.1 million against the cap.
The 28-year-old Schenn came to St. Louis two trading seasons ago with Philadelphia. He scored 28 goals in his first season with the Blues with 42 assists for 70 points _ all career highlights. His numbers went down 17 goals and 37 assists for 54 points last season.
In the playoffs last season, he had five goals and seven assists for 12 points.
Under contract with Schenn, the blues have only scheduled two players Unrestricted free action after this season: defenders Alex Pietrangelo and Jay Bouwmeester.
(For more information on this history of development, see later.)
Source link