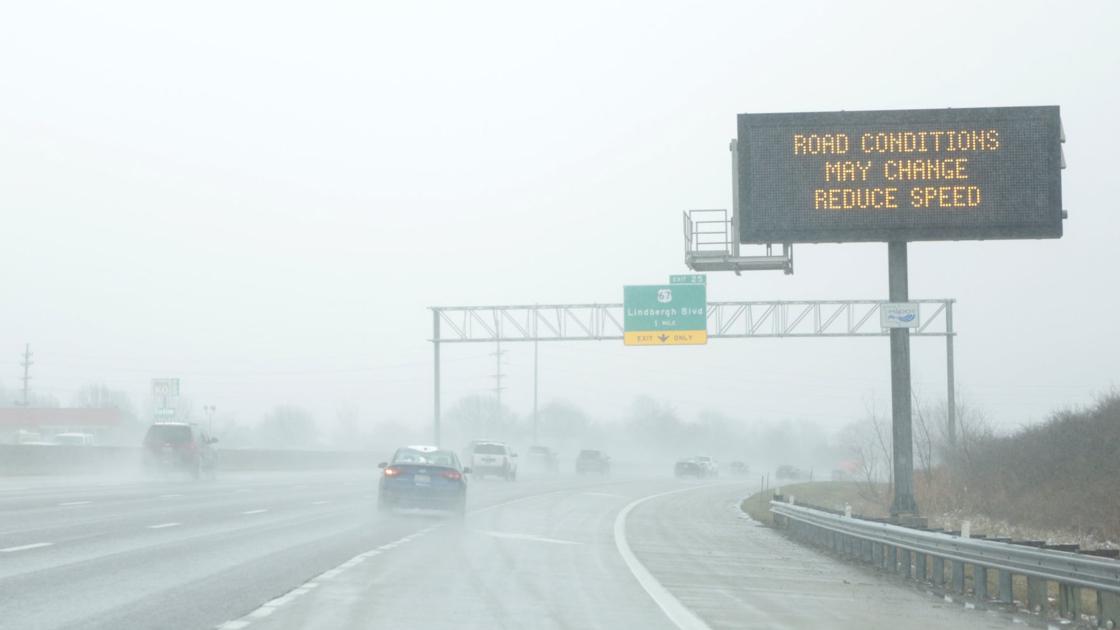 After eight days of gray days, who could blame St. Louisans for looking forward to the warmer weather and spring colors that usually accompany Easter Sunday?
Looks like someone forgot to tell you about the winter. And, no, that's not an April Fool's joke.
The National Meteorological Service predicts a high chance of gathering snow in the St. Louis area subway Sunday, which would be a rare sight ̵
1; the last time St. Louis saw snowfall. It was on Easter Sunday in 1940. It was only the fourth time that the Weather Service kept records in 1874 that St. Louis had measurable snow at Easter. As of Saturday morning, the forecast for Sunday calls for a great opportunity of 1 to 3 inches of snow along and north of Interstate 70 in the metropolitan area, with lighter crowds further south. In the St. Louis Metro, weather forecasts expect the upper 30s to be in the early hours of the morning, with the rain beginning in the early afternoon and probably turning into snow in the late afternoon and ending at about midnight.
Forecasters also say a narrow band of heavy snow that could fall 5 or more inches is possible in the northern half of Missouri and the western parts of Illinois, but it's too early to determine where that band might be.
Even though the snow is expected to be lighter or not on the roads, smooth roads await on the streets when Sunday continues.
For fans of warmer weather (the normal high in St. Louis on Sunday is 62) after a round of possible thunderstorms that begin late Monday afternoon, forecasters expect the highs to reach almost normal levels by the low 60s by Tuesday to return.
If you see the sun, remember this one-day representative on Friday, because the weather forecasts do not expect the clouds to go away until Wednesday.