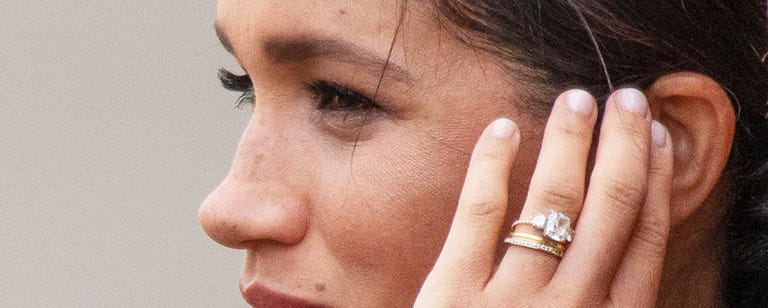 Malcolm Park / Alamy Stock Photo
Beginning of the month After the arrival of her son Archie at Trooping the Color, the Duchess of Sussex performed in public for the first time royal observers quickly noticed a stunning new ring on her finger: a diamond-eternity ribbon that was probably a gift from her husband, Prince Harry, in honor of her first child's birth or her one-year anniversary.
Despite the excitement over Meghan's new Gift has been overlooked another major jewelery story: Meghan seems to have redesigned her three-legged engagement ring.
Trooping the Color looks the ring as if it had been reset, unlike the solid yellow gold original It's hard to say if the diamonds were changed as well.
A Comparison h of the two rings can be found here: