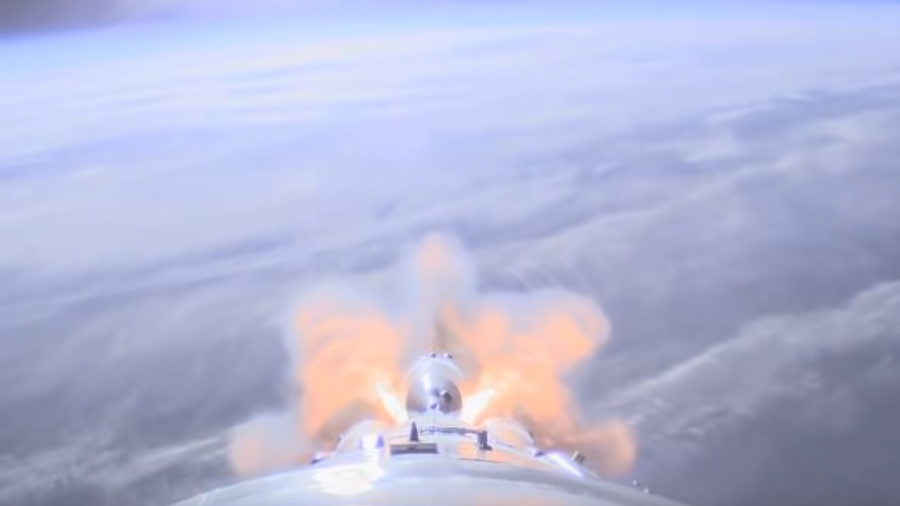 Exciting shots show the Russian Soyuz rocket firing upward as it carries the MS-11 spacecraft with a crew of three aboard to the International Space Station.
The video, taken by a camera mounted on the missile's fuselage, shows that it is blasted off the launch pad in clouds of fire and smoke. With a pillar of fire the rocket enters the space and leaves the space station Baikonur far behind.
In less than a minute, the rocket bursts through a cloud cover. One minute later, he reaches the upper layers of the atmosphere where the side amplifiers are cut off, peeling off and falling back to earth.
On December 3, the Soyuz MS-11 orbited Russian cosmonaut Oleg Kononenko, Canadian David Saint-Jacques and NASA Anne McClain. Kononenko and Saint-Jacques were the replacement crew members of the previous MS-1
0 mission, which ended with a resolution attempt.
On October 11, two crew members, Aleksey Ovchinin and Nick Haag, escaped certain death at a tremendous height from high altitude when their capsule from the Soyuz-FG rocket from SAS was withdrawn from the Russian emergency rescue system before it landed in Kazakhstan. It turned out that the poorly assembled booster had damaged the plane as it moved away from the second stage.
How this story? Share it with a friend!
Source link