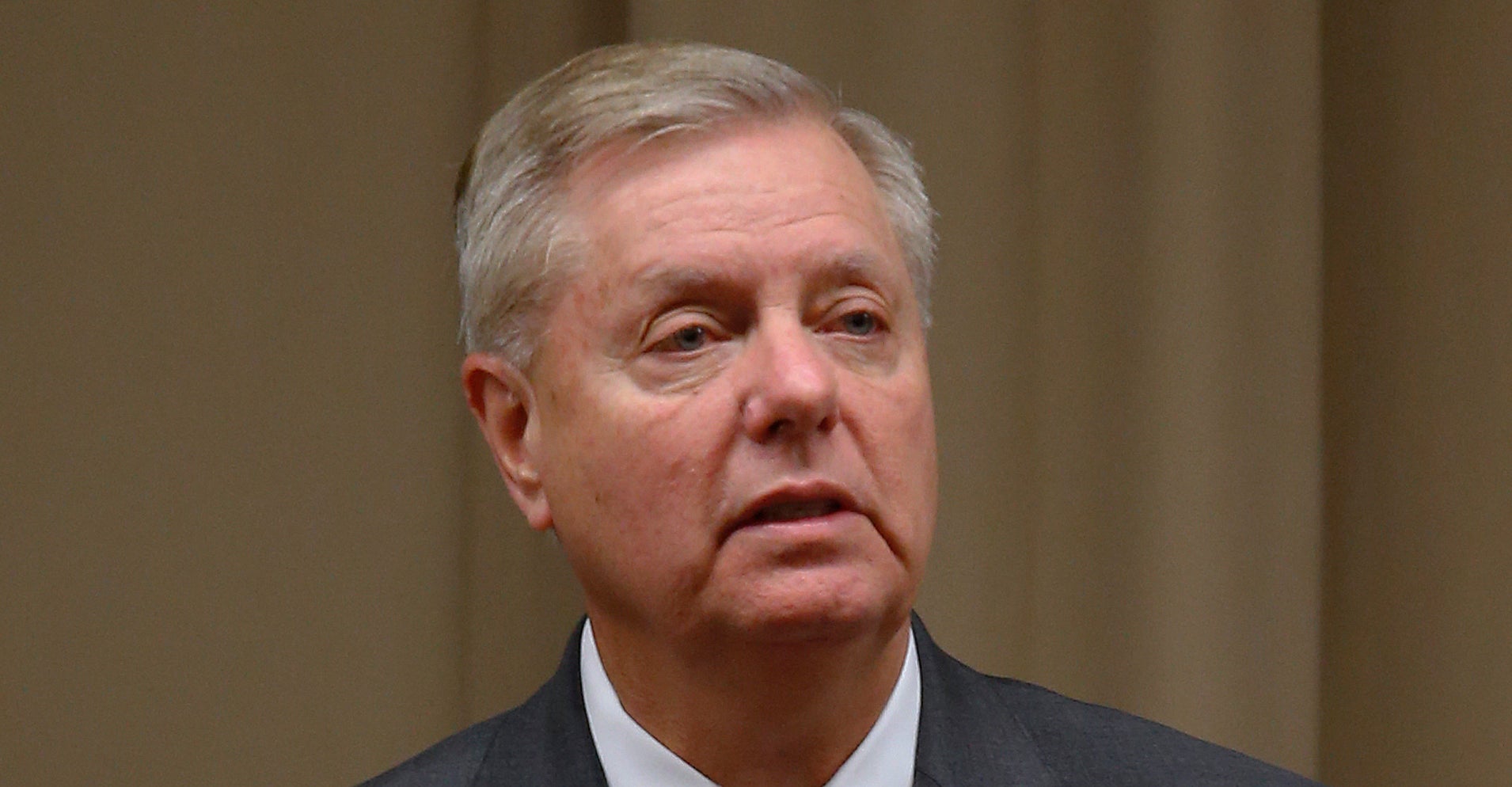 Sen. Lindsey Graham (RS.C.) warned against a political rally in his home state on Monday that "there could be a war in the Republican Party over President Donald Trump's border wall".
But he also threatened those who turn their backs on the president.
His "war" remarks to reporters at the First Monday GOP club in Greenville seem to indicate the potential response when Trump declares a national emergency to build his wall.
"It seems to me that [Trump] will have to do it alone," admitted Graham, who said he was "not very optimistic," and legislators would draft a finance contract.
"To any Republican: If you do not lag behind This President, we will not stand behind you when it comes to the wall," Graham said. "This is the crucial moment of his presidency, it's not just a wall. It's about being treated differently from any other president. "
It's not just about a wall, it's about being treated differently than any other president.
Sen. Lindsey Graham (RS. C.)
The current government-sponsored temporary financing package expires on February 15.
Mitch McConnell (US Senate Majority Leader) is also reportedly concerned about disagreement in GOP ranks, and the US government warned Trump The Washington Post said on Friday that the declaration of an emergency could trigger a revolt against the GOP and trigger a Congress resolution against the statement.
Some Republics They are already breaking. Senator Marco Rubio of Florida said an emergency declaration was a "terrible idea" and he would do something about it.
Sen. Texas spokesman John Cornyn said last month that "the president would be given the authority to rule the wall, if he alone extended the constitutional boundaries."