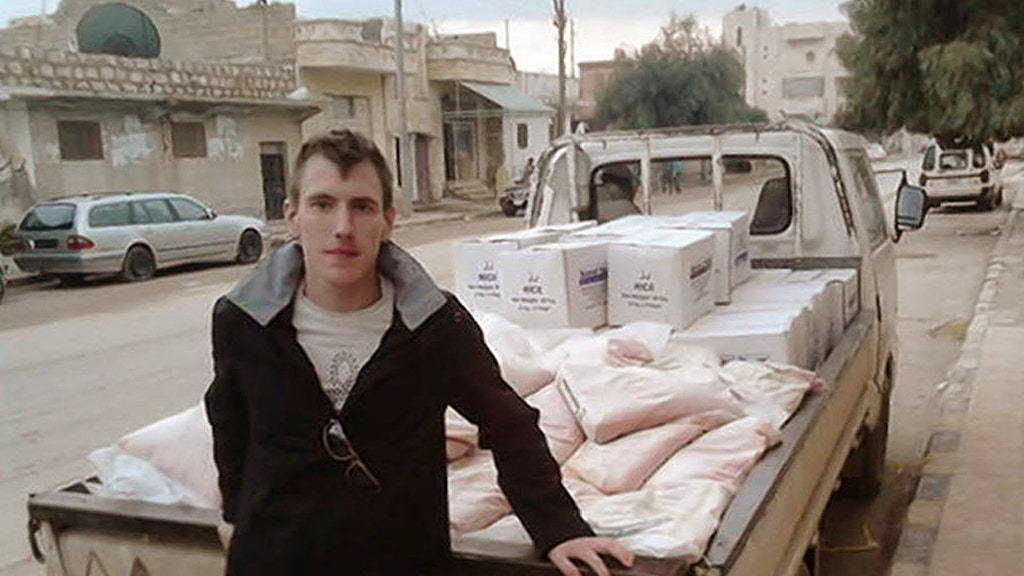 Abu al Umarayn, a senior ISIS leader who was involved in the murder of former US Army Ranger Peter Kassig, who was killed in a drone strike in Syria on Sunday, said the US led coalition said.
The leader, along with "several other ISIS members," were killed in precision drone strikes at Syria's Badiyah Desert, coalition spokesperson Col. Sean Ryan said in a statement.
"Al Umarayn had given indications of posing an imminent threat to Coalition Forces and he was involved in the killing of American Citizen and former US Army Ranger, Peter Kassig," officials said. ISIS member.
FLASHBACK: PETER KASSIG, FORMER ARMY RANGER HELD BY ISIS, WENT TO LEBANON TO HELP SYRIAN REFUGEES [19659006] The statement continued, "Coalition continues to disrupt ISIS command and control on the battlefield."
Kassig, a 26-year-old aid worker and US citizen, was captured in Syria ISIS terrorists beheaded him in 2014, investigators said.
He Enlisted in the Army in 2004, and became a Ranger, serving ultimately in the 75th Ranger Regiment, at Army special operations unit, according to his military record July 2007. He was medically discharged at the beginning of September 2007.
2014 GRAPHIC ISLAMIC STATE GROUP VIDEO CLAIMS US AID WORKER PETER KASSIG BEHEADED
In a January 2013 interview with Time, Kassig said
Kassig formed the aid organization Special Emergency Response and Assistance, or SERA, in Turkey to provide aid and assistance to Syrian refugees. Syrian civilians and helped train 150 civilians in providing medical aid.
Fox News' Lucas Tomlinson and The Associated Press contributed to this report.
Source link