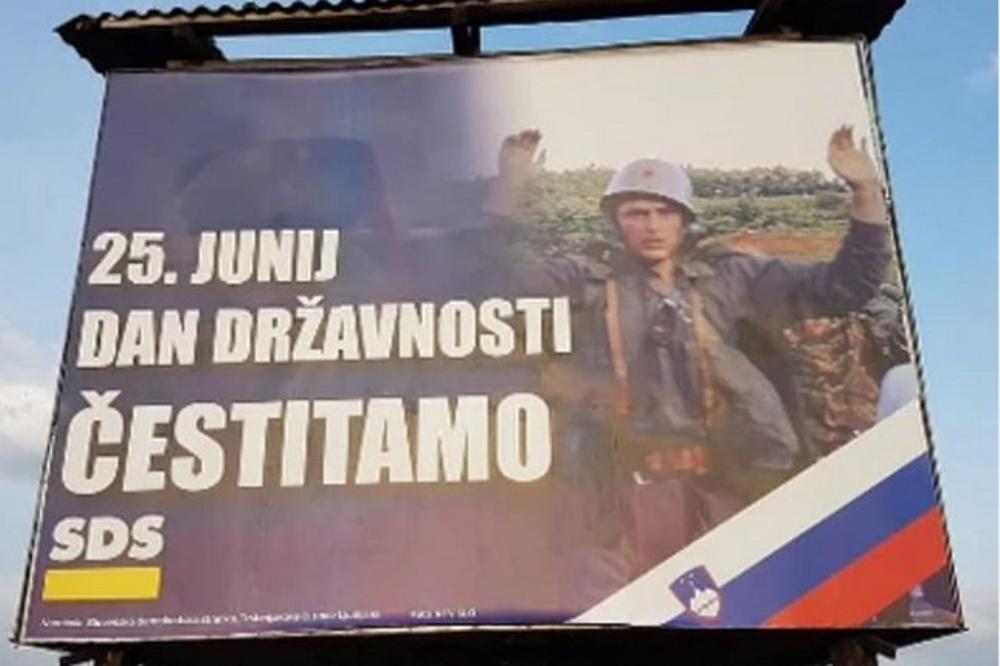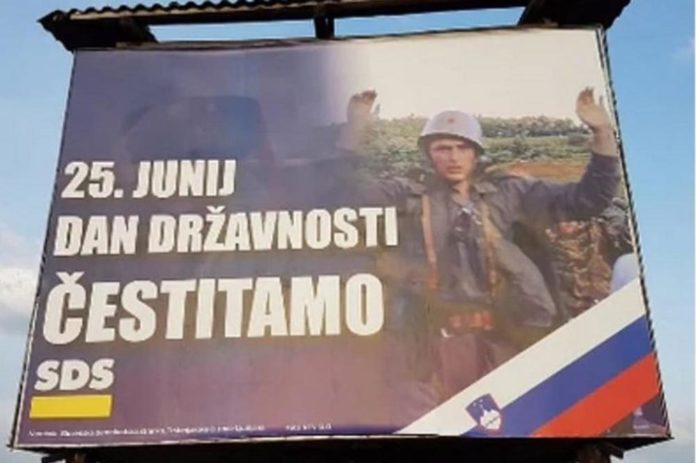 Twitter / le_vrai_montenegro
Slovenia soon celebrates the Day of Statehood, and the political party The Slovenian Democratic Party (SDS), chaired by former Prime Minister Janez Janša, decided to send the Slovenes their billboards to congratulate the festival. in which a JNA soldier with raised arms as a sign of surrender.
With this move, the SDS caused a stir in the public eye, as photos of billboards in social networks with the text "June 25, congratulations on the Day of Statehood SDS". According to novices, the controversial billboard is in Ljubljana, writes Blic.
The dissolution of the SFR Yugoslavia and the beginning of the war, which claimed hundreds of thousands of lives, began with a referendum on 23 December 1990 in Slovenia. The end of the vote brought results in which 95 percent of Slovenes decided to vote for independence. These results were created by the constitutional charter on the sovereignty and independence of the Republic of Slovenia on June 25, 1991, and thus its unilateral independence.
Two days later, the JNA units decided not to allow such an epilogue at the expense of the war and the collapse of the SFR of Yugoslavia, and on June 27, 1991, there was a conflict between the JNA forces and the newly formed Slovenian territorial defense , led by Janez Janša and Igor Bačvar. A conflict that lasted for about ten days resulted in more than 60 casualties among more than 300 wounded and eventually the army's withdrawal, recalled Blic.
With a few months' difference, the Croats opted for a similar move. The split of the Federation and the official declaration of the Socialist Republic of Croatia by the Parliament on 19 May 1991 in a referendum with 94.7 percent of the votes were taken on 8th October of the same year.
on the conflict between Serbs, Croats and Bosnians, which escalated to the final conclusion of the Dayton Peace Agreement, signed in Paris on 14 December 1995.
Source link