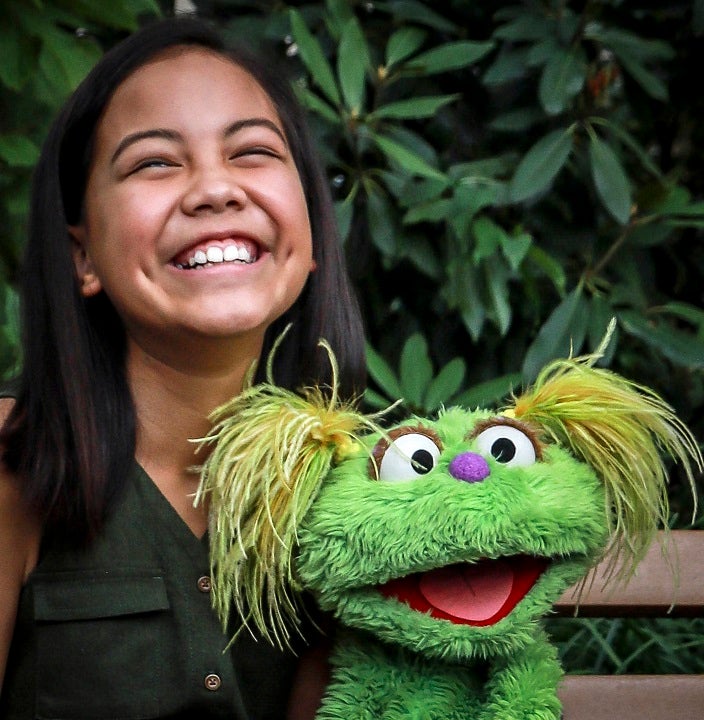 The makers of the legendary children's television show "Sesame Street" will tackle the opioid crisis in a pure online segment by immersing themselves in the backstory of one of their newest characters – their mother fighting against addiction.
Karli, The Green-and-Yellow-haired Muppet, who was introduced earlier this year and lives with foster parents Dalia and Clem, will tell their story in Communities as part of the Sesame Street initiative. As a result, children are referred to free bilingual online resources.
The segment features Salia Woodbury, a 10-year-old Californian girl whose parents have been recovering for eight years.
In the segment viewed over the summer by The Associated Press in Manhattan, Karli and Salia drew pictures of flowers with petals depicting feelings such as anger and happiness. "Hello, it's me, Karli, I'm here with my friend Salia, both parents had the same problem ̵
1; addiction," Karli said.
"My parents told me that addiction is a disease," Salia said.
"Yes, a disease where people feel they are taking drugs or drinking alcohol to feel okay," the Muppet said. "My mother had a hard time with addiction and I felt that only my family was affected, but now I've met so many other kids like us, I feel like I'm not alone." 19659003] "Right, we're not alone," Salia replied. "And it's alright to inform people about our feelings."
In another segment, Karli told Elmo how she used to feel that her mother's addiction was her fault.
Show artists wanted to engage in addiction, as 5.7 million children under the age of 7 live in single-parent households fighting substance abuse, they said.
"There is nothing else, from their point of view, to deal with drug abuse for young, young children," said Kama Einhorn, Senior Content Manager at Sesame Workshop, the nonprofit organization that spawns several educational children programs.
"[If] Even parents who are the most vulnerable-in the worst case of their struggle-can take one away when they look at it with their children, that's the purpose," she said. Salah Woodbury (left), 10, on set with "Sesame Street" Muppet Karli and Muppeteer Haley Jenkins during a taping about parental addiction in New York. (AP Photo / Bebeto Matthews) "/>