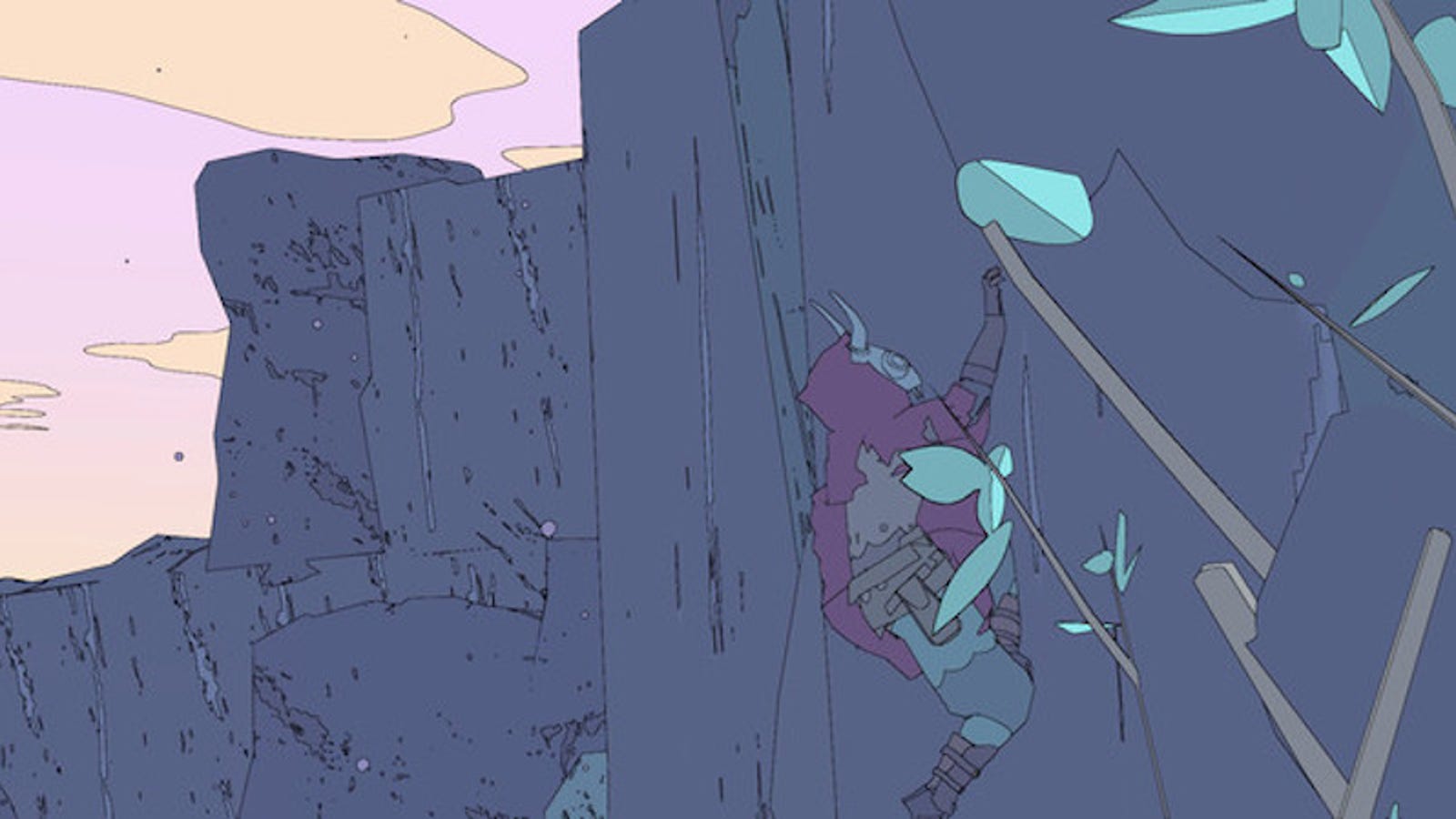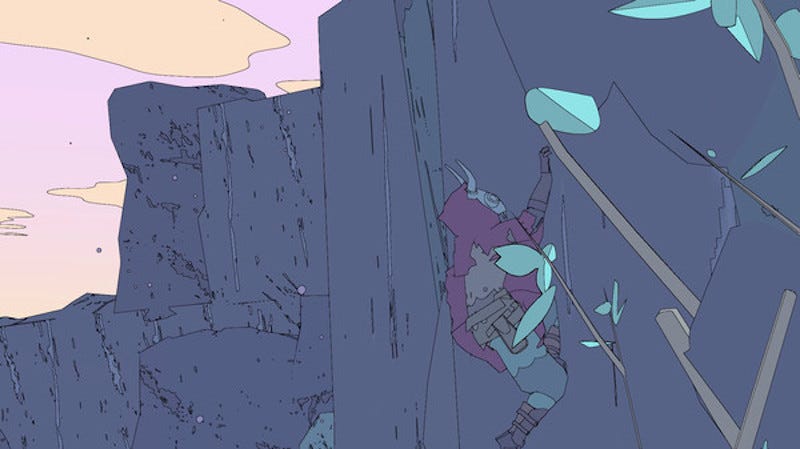 E3, a show in which the future of gaming plays in the present, was a thing of the past. Those demos that may or may not represent the final quality of the games they are displaying? All locked up. The previews and summaries of authors who meet reasonable deadlines? Released. And then I'm here and keep riding. I have seen a few games. I would like to tell you about them, okay?
Sunday Games
Super Smash Bros. Ultimate
This was the first game in which I saw E3, secretly, a few days before the show started. But I do not play Smash I said the Nintendo person who wanted to help me. I decided to play Ridley and minimize my smash ignorance by playing a character nobody else can play. Against other reporters, even with this advantage, I was not feeling so well. (Luckily, my much more Smash -savvy colleague participated in this preview event.)
Jump Force
I'm just up Item two and already I consider my decision to describe these games in the order in which I saw them, because here too I have to plead ignorance. I not only play Smash (I prefer single player games, people), but I'm not an anime person. But I know how Kotaku employees and readers think about Naruto and Light, characters whose names I know after calling them out during our Jump Force trailer debut in our group chat I saw this game on an Xbox One showcase. (After all, I'm the Kotaku modest servant reader.) I found a Namco speaker who played it for me, filmed it with my iPhone (no direct feed allowed), zapped the material back to NYC and left The Anime Experts of Kotaku to judge whether this three-on-three anime fighting game will live up to the hype promised by the famous fighters it features.
Generation Zero

I have a look behind closed doors on Generation Zero A self-released game by Avalanche Studios ( Just Cause Mad Max will be coming to Xbox One, PS4 and PC next year, it's a rabid, sprawling first-person game for one to four players and is on an alternate time line in the 1980s in Sweden, where people are at war with robots On their Steam page, the developers call it an "explosive cat-and-mouse game in a huge open world." The demo showed, among other things, that parts of the robot affect behavior, such as hiding them by clicking shoot their optical sensors, or hobble them into their hydraulics in one fell swoop.The game leans heavily on its 80s setting.For example, players can play a boom box and they Set up near enemies while playing music to create a distraction, a classic pastime that everyone who grew up in this decade knows well.
Monday Games
The Division 2
I saw this under a veil of secrecy a few hours before Ubisoft's press conference, even though a trailer debuted the day before at the Xbox event. During this session, the producer who had been playing a game about the game before our practical time called the assembled press "agents" as if we were characters in the game. The reruns repeated a strange but telling promise of a satisfactory aftermath (probably because Division 1 was beaten for having a bad one). I played a satisfying and refreshingly colorful mission near a downed Air Force One in collaboration with three other reporters, an experience that became all the more enjoyable as two of them, on headsets, realized that, for once, no one was the only woman. A preview like these.
Mario + Rabbid's Donkey Kong Adventures
Several hours after Ubisoft's press conference I went back to their Game Preview Loft and played some of the Donkey Kong extension for the XCOM -like Mario + Rabbids Game. It was fun. And similar to the main game. And is out this week. And we just streamed it.
Starlink: Battle for Atlas
Toy based games interest me Not. But the fatalities of Star Fox whose Fox McCloud will be in the switch version of this game, do it. Surprise: This science fiction interplanetary fighting game looks gorgeous and vague like a No Man's Sky but with planets designed by hand, not procedurally from a computer program – mixed with a toy game. You do not even have to buy the toys because you can get the ships, pilots and parts that unlock them digitally at a discount. Is that better than just buying the whole experience for a flat $ 60? Probably not, but the demo of the game at E3 was impressive enough that I did not care about the maintenance. An E3 win for someone!
Skull & Bones
My body was still on the East Coast when I played Skull & Bones the expanding split sea pirate game from Ubisoft. Since this never goes down, I will repeat: You do not play on foot. It's all ship stuff. You unlock different ships. The 18th-century Indian Ocean play areas are a mix of PvE and PvP. It looks good, but I still do not understand how they will fill this game with enough interesting things. Will not it grow old quickly? Especially if you can not walk? But they have five studios, including my favorite Ubisoft, Ubisoft Sofia ( Assassin's Creed Rogue The Cyrene Section of AC Origins Origins & # 39; Dead Pharaohs DLC). The main team is Ubisoft Singapore, which made the enjoyable sails of the AC games.
Tuesday Games
Overcooked 2
Co-op cooking game. And levels can change now, I'm told. But no offense, I went to Nintendo's booth at E3 hoping to play the new Fire Emblem . It was not on the show.
Let's go Pikachu
I tried so briefly to get a feel for the optional pokeball controller sold next to the game in November. You hold the ball in one hand, using the little knob on the small circle as a joystick and a pressable area under the index finger as an action button. To catch Pokémon, you have to pretend to throw the controller, but for the better or worse, you do not throw it. So much for realism and historical accuracy, huh?
The Last of Us, Part II
This was a feast for the eyes. I've seen the game's creative director, Neil Druckmann, play the game's E3 demo, the same one shown during Sony's E3 press conference. This is a third-person action game with extreme melee violence. When the demo ended, I was told that I could talk to Druckmann an hour ago. I waited for other reporters to conduct their interviews. Waited more. Discovered the Smash Bros. Ultimate footage I had taken in the Nintendo cabin just before playing Overcooked was not uploaded correctly, ran into the press room, was re-uploaded, and ran Back to Sony's booth, he came to Druckmann and talked for ten minutes about how the enemies of the game have become smarter for the sequel, the consequences of a jump button, and the intent of the game's intense violence. Phew!
Ghost of Tsushima
Also this demo was a feast for the eyes. Creative Director Nate Fox talked about this samurai action game from Sucker Punch, Sly Cooper and Infamous studio, which has been working on this game since 2014. You have at least a smooth, beautiful E3 demo out of it and hopefully a fun game too. I enjoyed the airy feeling of having gone through Sucker Punch's previous games, and I'm looking forward to playing something new from them, even if it seems more grounded. Fox and I then talked about creative influences, the value of the tension that resulted in video game combat situations, the extent to which he had verified whether the Assassin's Creed was also due to a feudal Japan Game worked ("No") and the extent to which he was sweating about it ("bullets").
Wednesday games
Daemon X Machina
I saw the director of Switch Exclusive Mech Fighting Game while doing a really interesting conversation about the game and about technology and … I will write it down in another article. Stay tuned.
Shadow of the Tomb Raider
Here's the Signature E3 experience: In a small room in the middle of the sprawling Square Enix booth, Jill Murray, one of Main authors of the game, who has written for some of the most interesting Assassin's Creed games, gave a mostly canned demo of a video recording of a game of parts of the game. She showed some promising but unpredictable traits, such as the game's hidden Mayan city, in which Lara Croft apparently learns how to deal with people in a non-violent way, between the usual grave robbers and secret murders. And then, when the presentation was over, we could play the E3 demo of the game, which looks smooth and similar to the previous game in the series Rise of the Tomb Raider so the main feeling I was left with : yes, that feels as good as the old one … but maybe it's just more of the old one … and I do not know if that's okay or if we need more … or if this game actually has more, but that's not what they wanted to highlight at E3 … so I think I'm fine and I'm going to go to my next E3 demo now. P.S. You can pet the lamas.
Madden NFL 18
Kind of. This game was one of two games in a room at the very cool and largely backlash-free Take Two Interactive booth. And yes, I know, it's a game from last year and from another publisher. Take that on with Take Two.
The King's Bird
In the evening, I attended the indie mix event, which usually features a series of upcoming Small games and self-publishers, and offers a nice downside to the big-budget games that dominate the show. In The King's Bird you jump, build energy when you fall, and use that energy to turn your fall into a climb that can go on until you hit another surface and reset to jump and begin cycling again. The result is a fluent side-scroller that I wanted to love, but that was too punishing for me.
Everything will be alright!
The Indie Mix Event was on the roof of a building that was about a dozen stories high. There is a pool up there, and this game was off. Everything will be alright! is a collection of partially interactive vignettes about tackling difficulties, most (all?) With a weird bunny creature that does some very bad things. Not the easiest game after a long day of E3. It's on itch.io, and you do not even have to play it on a roof or near a pool or while sleeping – from the E3 cover.
Bad North
I saw this minimalist real-time strategy game, but did not play it, which impressed me when it appeared on a Nintendo Direct. Bad North looks so cool and it's later this summer on switches, other consoles, PC and mobile.
Sable
I lingered in front of [] Bad North just long enough for its publisher to encourage me to watch a trailer for another game that they did release. He put it on his cell phone, and as soon as I looked adequately impressed, he mentioned smoothly that he had hidden the game on a laptop behind the setup for Bad North . Sable is an up-and-coming console and PC indie game with art in the style of the great French cartoonist Moebius. What I played was adorable and non-violent. The protagonist rode with her futuristic hover bike through a desert and into a temple, where I solved some puzzles. The performance of the game was very tough, but that's not a red flag for an indie being released by a team of just two full-time members and not for at least another year.
Where the bees make honey
I watched A Sony publishing guy try to figure out a level of Where The Bees Make Honey an isometric puzzle game that involves rotating levels that shifts in perspective make new passages available. You'll be better off watching a trailer. Anyway, I've come through the level that has overwhelmed the Sony-man. Yay me! I'm a sucker for perspective games like Super Paper Mario Fez and more, so I'd like to play more of it once it's out there.
What The Golf?
What The Golf is a torrent of golf-inspired challenges that are slated for a PC release this summer. You try to shoot a ball into a hole. Then you try to shoot a golfer in a hole. Then you shoot a sliding cart around as if it were a golf ball. It was getting weirder and more and more funny until I came to the level inspired by the game Superhot and just failed. In Superhot when you move, the people who shoot bullets on you, as well as the bullets that they fire on you. Stay still and everything freezes. In this game Superhot level, when you set the ball in motion, balls that are shot at your ball also move towards it. It was hard, I was tired and after I played it, I went to mix and called it a night.
Thursday Games
Hitman 2
As Agent 47, I slipped through a Miami circuit, disguised myself as a member of a pit crew, and planted a bomb on a racing car. Hitman 2 will not be episodic like the last one. It will still have good outfits. It was another of those E3 demos that was more of what-well-last-time.
Lego DC Super Villains
It took a minute for me to capture Lego DC Super Rogues have completed the deal. Yes, it's another Lego game, but this time you're bringing a Custom character, you're slowly getting superpowers on it and you're creating your own rogue. Well, although I think I'm more focused on controlling Lex Luthor, Solomon Grundy or Cheetah. The screen with the number of unlockable characters was full of mysterious symbols. Let's hope that one of those is for The Quiz, the old Doom Patrol villain with the best superpower ever: Any power you did not think of
Concrete Genius
Sure, I like my Last Of Us and God of War s and Horizon s, but I've always appreciated the part of Sony, which is set to Echochrom or Puppeteer . Concrete Genie is another of those smaller games from a particularly small and young team that wanted to make a game about a boy who paints magical monsters in virtual life on walls while dealing with local bullying. It's nice and easy to root, though I'm still not convinced that it will have a satisfying enough gameplay loop. I hope it's because I like first-party backs like this.
Control
Too bad I missed my first appointment to watch the new game from Remedy, the studio behind Max Payne Alan Wake and Quantum Break . Shame on me twice for the late appointment. But on the third try, I was glad I did not miss seeing a game that could use the slowed-down firefights that the studio was training, mixed with antigravity powers and crazy set-ups in a massive building of surprising encounters. I do not quite understand what our hero Jesse Faden will do, but I trust Remedy to provide satisfying action and a funny narrative. The game will be released next year on PS4, Xbox One and PC, but who knocks on the door to check the game after the end of my demo session? Why, it was Nintendo of America President Reggie Fils-Aime and a crew of other Nintendo staff! It's not unusual for platform owners to try a wide selection of games on the E3, but how could I not mention that?
Super Mario Party
I was not allowed to play it, but I managed to get a private demo of Super Mario Party clever multi-screen mini-games. Experimental and strange Nintendo is the best Nintendo.
Beyond Good & Evil 2
I finally saw the legendary sci-fi adventure Beyond Good & Evil 2 the E3 of the year when it was just a rough tech demo that offered the possibility of floating above a city high in the atmosphere, then zoom in to outer space and beyond. At this year's E3, once again behind closed doors, the developers played a game that still has much to do. They showed some fights and emphasized that the game will be playable in co-op mode for two players, and then some hoverbikes that run between the air traffic in the build's futuristic city. After a Hoverbike dogfighting they showed the zoom-out-thing into space. Had I not seen the zoom thing a year ago, I would have been excited. The story of the game is interesting. In front of the playable stuff, two developers BG & E2 described themes about predestined class-restricted clones and the rebellious lifestyle of those who spread themselves to become space pirates. The promise is that we will have an epic sci adventure as space pirates and with all the on- and off-planet gameplay potential. I can not say how a game will come together with the huge scope for hopping players from planet to planet. They have time, but it still seems to be at an early stage, even after all these years. This demo almost felt like confirmation that they could still do it. While the demo room was full of developers, Michel Ancel – the developer most associated with BG & E – was absent. They said he was still working on it.
Kaisuo
After Beyond Good & Evil 2 I went to the press room. Time to pull it down? Nope. After fifteen minutes of E3, which still had to go, I ran back into the showroom to look for more games. In an indie gaming area near Sony's booth, I found Kaisuo a student play that acts like a Room game in which you unlock locked-up things but in life-size first-person VR.
Centipede
So there's this game in which you control this little thing that shoots from the bottom of the screen while a centipede comes down from the top of the screen and wiggles through mushrooms or something. You control it with a trackpad. Have heard of it? The version I tried played on a one-meter mini-arcade case.
BONUS:
Assassin's Creed Odyssey
If we've come all the way, About two weeks before the E3, I saw Assassin's Creed Odyssey in the run-up to the show, and absurdly detailed impressions were released during the show. Could not skip that!
Source link